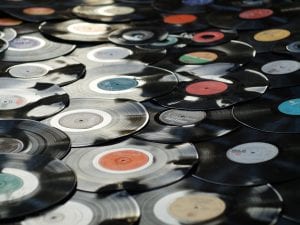 As the experts in the Performing Arts, our staff is sharing with you the music that is inspiring them right now. We hope one of these suggestions inspires you, too!
---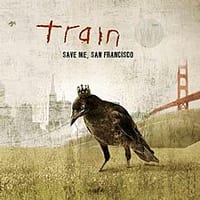 Cherí McCready (HR Manager and Finance Associate): my favorite music album/CD is Save Me, San Francisco by Train.  I love their combination of soulful singing along with the meaning behind each song.  My husband and I got married to the song "Marry Me" which was beautifully sung by the minister who married us.  It will forever hold special meaning in my heart, and I listen to it often whenever I need something to pick me up!
---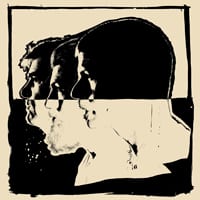 Jason Kaufman (Set Design & Facilities Manager): I've currently been listening to the Avett Brothers' new album Closer Than Together on repeat. I particularly like the songs "C-Sections and Railway Trestles" and "Who Will I Hold."
"C-Sections and Railway Trestles" is a joyful, silly, but reverent look at what must have been a traumatic birth experience. Its bouncing melody is perfect for picking my boy's up on my hip and dancing.
"Who Will I Hold" is the jam I put on during midnight walks around our property. I look up at the Milky Way spattered across the parabola of the night sky and think about love and loss. It puts me into a space of joyful sorrow in the face of impermanence.
---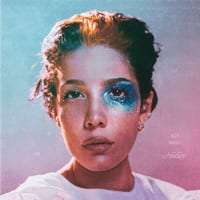 Ashley Young (Director of Finance): My favorite album right now is Manic by Halsey. She's my favorite artist. I was planning to take my daughter to her first concert as Halsey is supposed to be at Blossom in June. Unfortunately, that will have to wait now as the concert will likely be cancelled, but hopefully sometime soon!
---
Holly Williams (Director of Marketing & Communications): I couldn't decide on what was the "one" album I am listening to right now - there is so much GREAT music in the world. So, I chose my two "go-to" albums when I need them the most.
The first is Skaggs & Rice. First released in 1980, and re-released in 2012, this album by Ricky Skaggs and Tony Rice is the epitome of American folk/bluegrass sound. Every song transports you to another era in human history where life seems simpler and sounds produced by two people are absolutely pure.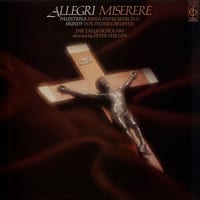 My second album is "Allegri Miserere" by The Tallis Scholars. I have heard many versions of Miserere and I truly believe this recording to be the best.
The Tallis Scholars are perfection in this recording - absolute balance in harmony, pitch, and all of the "technical" aspects of music. However, for me, it goes beyond technique. I have cried more times than not in listening to Allegri's Miserere. It gives me a sense of being part of a very large thing - a single cell in the vastness of the universe. Be still when listening to this one...and breathe deep.
---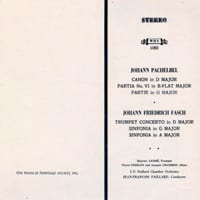 Michael Thomas (Artistic Director): When I was 12, I joined the Musical Heritage Society Record Club,  (which for some reason I felt was a great honor.)  You received this album for joining, and it became my favorite recording of all time.  It is credited with popularizing "Pachelbel's Canon,"  which at that point (1972), had been forgotten. In the past 48 years, not a week has gone by that I don't listen to it.  And yes,  I have it on vinyl.
---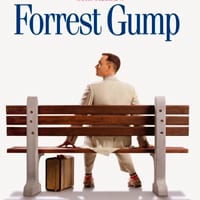 Kara Bechstein (Operations Assistant): My go to albums during the pandemic have been the Forrest Gump Soundtrack or Fleetwood Mac Rumors.
I recommend Forrest Gump because it's makes me feel like I'm walking through a musical time capsule.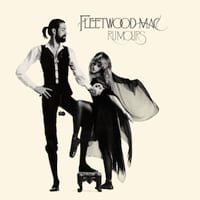 Fleetwood Mac, Rumors is like being on an emotional roller coaster ride.
---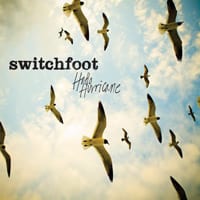 Maeve Donley (Box Office Associate): My favorite is Hello Hurricane by Switchfoot.
The title track was written in response to Hurricane Katrina as a message of hope that even a natural disaster "can't silence [our] love," which feels applicable today.
---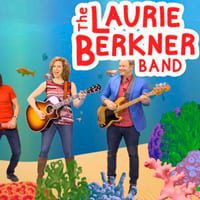 Chelsie Thompson (President):  My pick is for parents of young kiddos/toddlers/babies. Kids' music can drive you nuts, particularly when your little one wants music on ALL. DAY. LONG - there's only so many "standard" kids' songs, so you hear 42 versions of "Wheels on the Bus," and most are just a melody with nothing of musical interest. Thankfully, my son, Jonah, loves the Laurie Berkner band - she writes super fun original songs with great harmonies and creative lyrics, so they don't get old nearly as fast! We just have her Best of the Laurie Berkner Band album, but she also has a huge YouTube library. I figure, if I'm going to be lying awake at 3 in the morning singing a song for toddlers, it might as well be something that doesn't annoy me. 🙂
---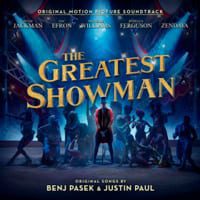 Bobby Rhea (Development Manager): Favorite album - the soundtrack for the film The Greatest Showman. As someone who has spent a lifetime of trying to live his life attempting to fulfill the expectations placed on him, and trying to live up to the labels placed on him, this soundtrack (and film) helped me break free from all of those expectations and labels. It helped usher in a transformational season of my life of living unashamedly ME and chasing my dreams and my happiness. It was and is freeing.