Plan Your Visit With Us
At the Renaissance Theatre, you can expect unforgettable performances that engage and inspire.
Immerse yourself in the artistry of our high-quality productions. Our friendly staff is committed to providing a welcoming atmosphere, making your visit enjoyable and memorable. Join our vibrant community of theater and music enthusiasts and experience the power of live performances firsthand.
Directions & Parking
Free parking is available in the large parking lot directly behind the theatre. Entrance to this lot is available via Third Street or off of Park Avenue West underneath the bridge on the east side of the Theatre. Please do not park in the Park Hospitality and Cancun Tacos and Margaritas Lot.
An additional RPA lot is located across Third Street between the Sons of Italy and Harmony House. Additional street parking is available along Park Avenue and Third Street.
Accessibility
The Renaissance Theatre prioritizes wheelchair accessibility, offering accessible seating, designated parking, and elevator access to the upper and lower lobbies and the auditorium. Simply notify the box office when purchasing your tickets to reserve accessible seating. Our ushers are always happy to help assist you to your seat. Restrooms include handicap accessibility, with additional family restrooms on the first floor. We are committed to providing a welcoming and inclusive environment for all visitors.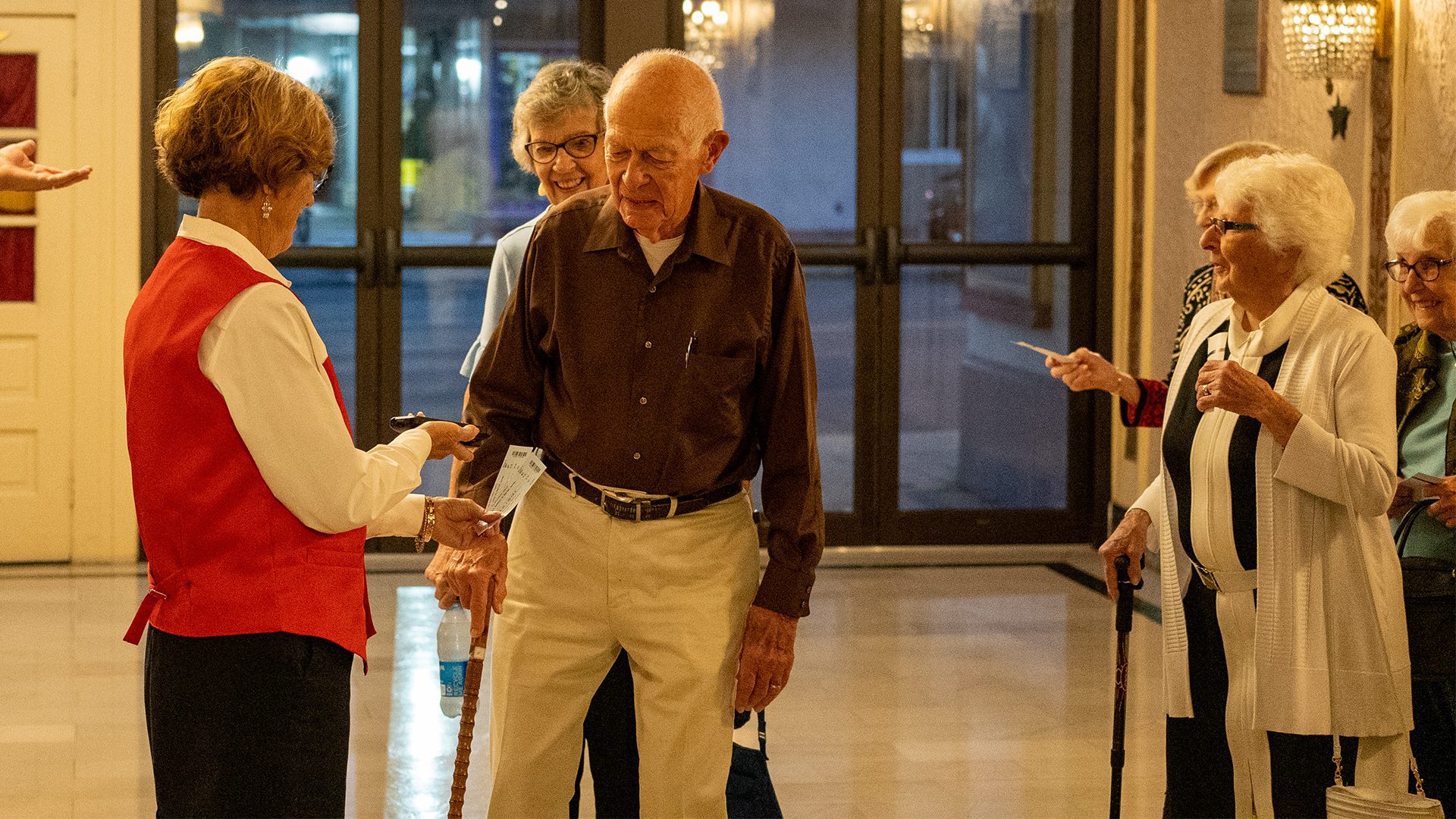 Concessions
Enjoy a variety of candy and drinks with fresh-popped popcorn from our Concession Stand. Or visit the bar where we feature mixed drinks and a variety of domestic and craft beers by the Phoenix Brewing Company and a selection of wine from Cypress Hill Winery both located here in Mansfield, Ohio.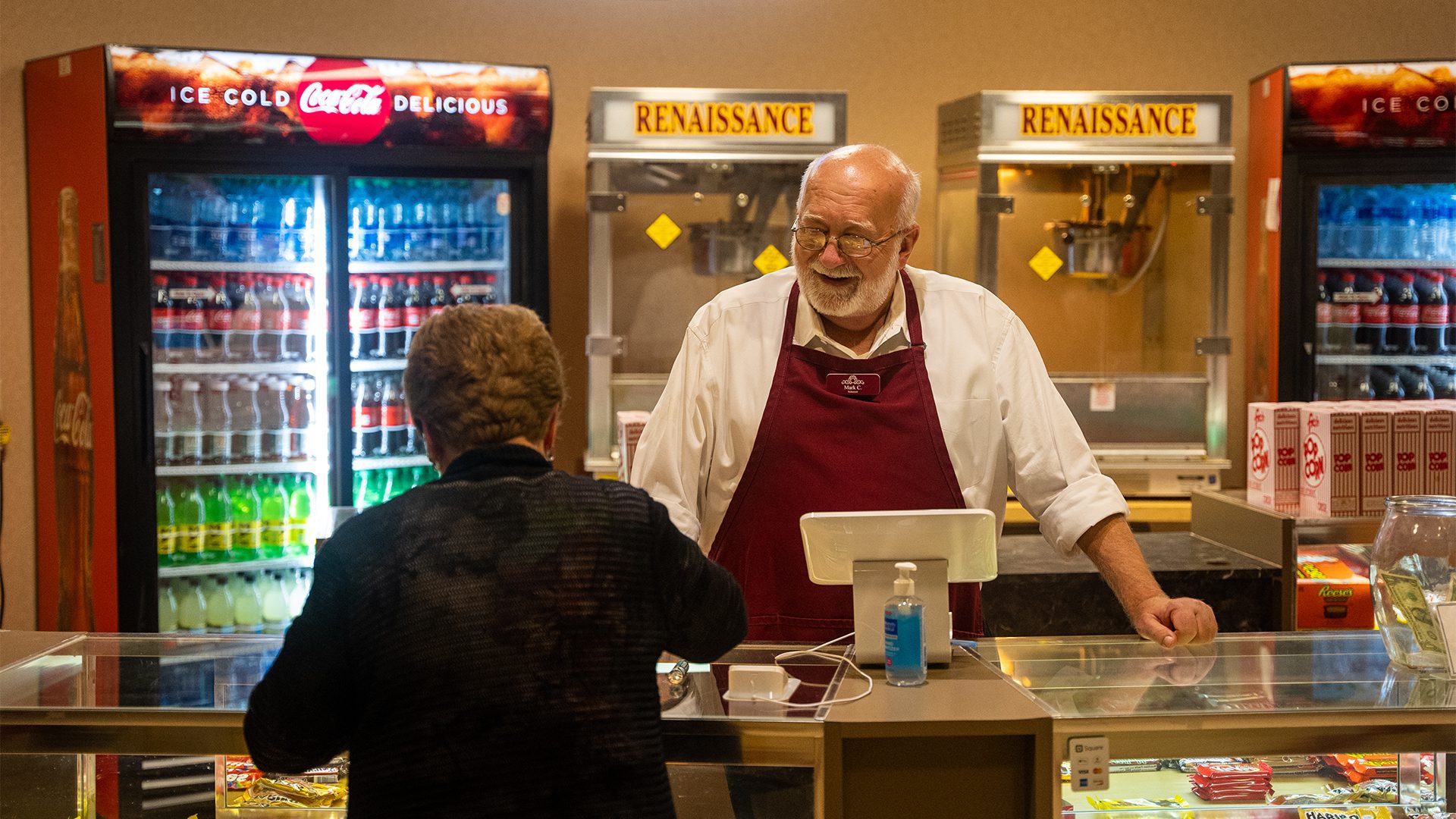 Hotels & Dining
Hotels
Dining
Drinks
Plan Your Special Event
Whether you're looking for an event for hundreds of people or an intimate gathering in a creative setting, the Renaissance offers a variety of options to suit your needs.
The Ghostlight Lounge—Named after the single light left on whenever a theatre is left dark (and rumored to keep the ghosts away) this Speakeasy located on the bottom floor of the Historic Renaissance lobby is great for receptions of 120 people or less. The Ghostlight has a private bar and piano for live entertainment.
Rand Smith Auditorium—The 1,400 seat theatre is home to the large-scale productions that take place throughout the Renaissance season. Rentals come fully customizable and can include ticketing, staff, volunteers, concessions and bar resources.
Theatre 166—The Black Box theatre, located west of the Historic Renaissance Theatre, is a 120-seated venue that is completely customizable. Equipped with full sound and lighting, this space is ideal for smaller events.
Tour the Theatre
The Renaissance is available for individual and group tours with something for everyone to enjoy! Whether you're a history buff or a ghost hunter, the stories found within this nearly 100 year old building will give you something to talk about. For more information, contact [email protected].
About Mansfield, Ohio
Discover Mansfield, Ohio, a vibrant city located nearly equidistantly between Columbus, Cleveland, Akron, and Toledo. Mansfield boasts a rich history and a diverse economy. Once a manufacturing hub, the city has evolved into a thriving service economy, with retail, education, and healthcare sectors. Known as "The Fun Center of Ohio," Mansfield offers attractions like the Richland Carrousel District, earning its title as the "Carousel Capital of Ohio." Experience the adrenaline of live motorsports at the renowned Mid-Ohio Sports Car Course, the "Racing Capital of Ohio" or take on "Mount Mansfield" located at Snow Trails, one of two family owned ski resorts in the midwest. Immerse yourself in Mansfield's heritage, vibrant arts scene, and breathtaking outdoor beauty.