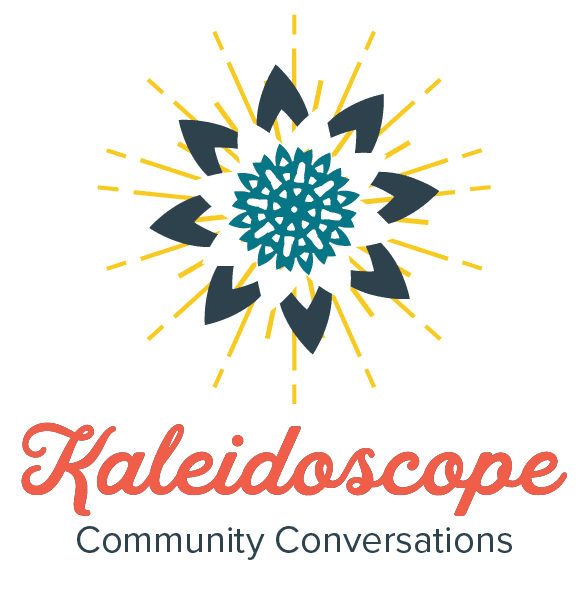 Kaleidoscope Series
Once we are able to stop leaning to the right or to the left and instead are able to lean forward, together, it will result in a better Richland County.
The Kaleidoscope Series is a speaker series based on the understanding that the problems facing our community are complex with no easy solutions. But, we also know lasting progress cannot occur without the ability to look at these problems with fresh eyes from different angles... like a kaleidoscope. The 2024 Kaleidoscope Series is an open invitation to anyone and everyone to do just that, together. You will have the opportunity to consider new ideas, be challenged through different perspectives, and engage with every corner of our community.
"Richland County is a great place to live, work, and gather. We also recognize there are challenges and opportunities that need to be addressed. The Richland County Foundation partnered with the Library, Richland Source, and the Renaissance in a collaborative effort to create community conversations around these challenges with the help of nationally-recognized authors," said Brady Groves, President of the Richland County Foundation. "We must come together as a community, not to lean farther to the left or right but to lean forward together...We are excited to be part of this unique initiative."
Check out the astounding authors involved this year
Get involved in your community—What might our community look like if we all chose to show up with our unique perspectives and collaborate on solutions?
We Need Everyone There—Tickets are specially designed to ensure accessibility for all. With a suggested ticket price of $25 and a pay-what-you-can model we are committed to making Kaleidoscope a place where all people have a place in the conversation.
Four Amazing Speakers in 2024—Each Kaleidoscope event will touch on a different aspect of the Richland County community.
The structure makes it super simple for you to get involved.
Attend an Event—One or all, your choice
Challenge your thinking
Be the change
Meet The Kaleidoscope Team
Coming Up This Season