Join Us in Celebrating the Renaissance of Connection and Creativity!
At Renaissance Performing Arts, we've been igniting imaginations, stirring souls, and fostering human connections for decades. Our mission is clear: to inspire, engage, and educate people of all ages and backgrounds through the magic of the performing arts. Now, as we approach the end of the year, we invite you to be a part of our extraordinary journey with the "Renaissance of Connection and Creativity" campaign.

When the community unites to support the arts, everyone benefits
The Renaissance Performing Arts Association is a not-for-profit organization providing access to opportunities across Richland County and beyond. Proceeds from ticket sales alone does not fully cover our operating costs and for this reason we depend on the generous support of foundations, corporations, and individuals like you to ensure we can continue.
When you support the Renaissance, you are ensuring the future of creativity in our community through:
Education Programing
Diverse Performance Schedule
The Imagination District
How it works
No matter where you are at in your journey of supporting the arts, we've made it as simple as possible for you to find a way that works for you. Here are three ways that you can help support Renaissance Performing Arts Association.
Individual Giving
When you make a gift to support the Renaissance you are not only supporting performing arts access but impacting people, changing lives, building downtown and enriching communities.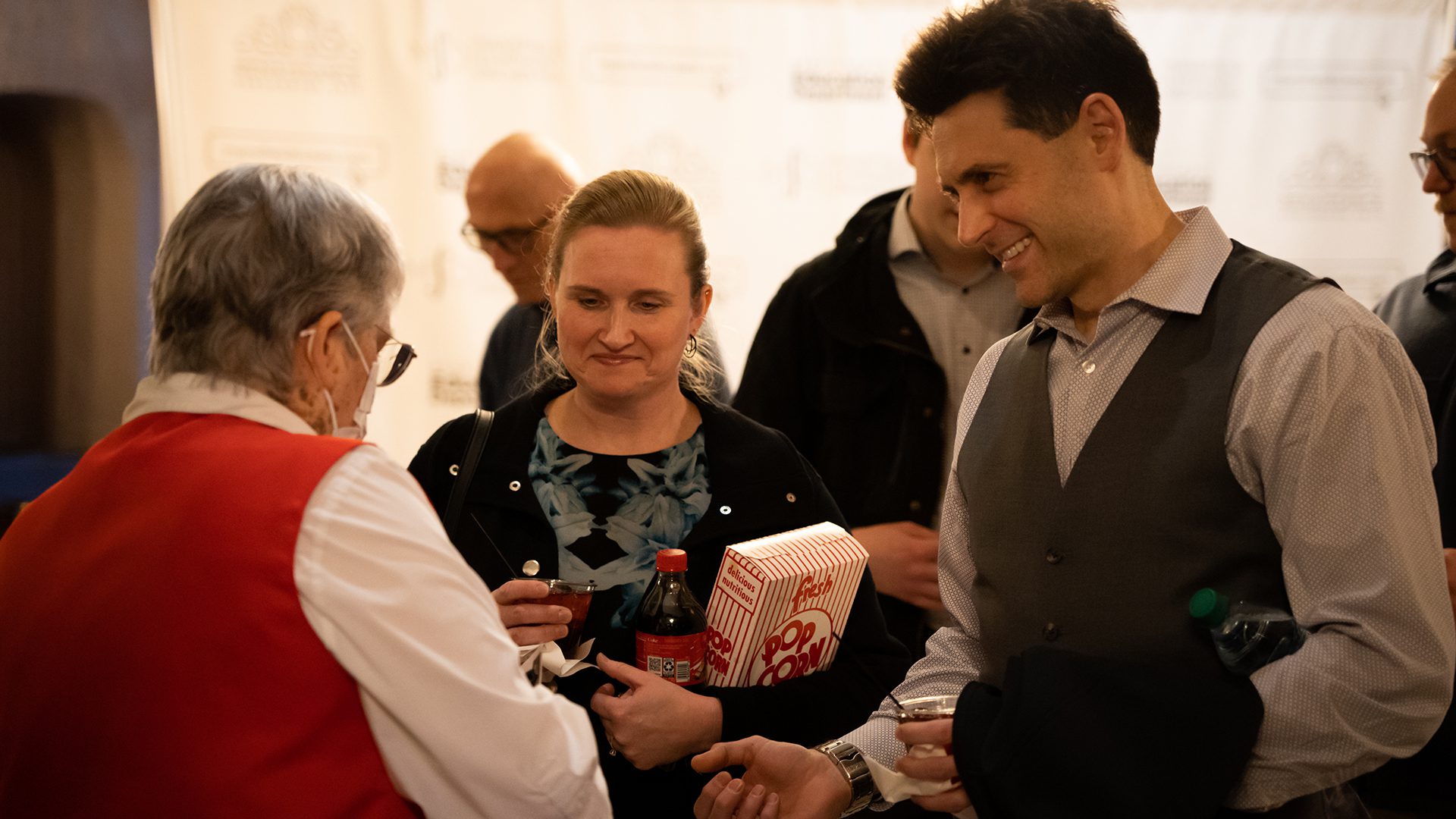 Corporate Sponsorship
Making a Corporate contribution to the Renaissance allows your business to stand out as a partner in the community. To say thanks, we will provide you with exclusive benefits for your organization's employees and clients.
Basic Sponsorship Benefits
Name Recognition in Program, VIP Seating

Partner Sponsor ($5,000)
20 Complimentary Event Tickets, On-Stage Recognition During Performance, Logo in Program, Logo on Promotional Materials, Full Page (Back Cover) Ad in Program, Custom Logo on House Curtain

Presenting Sponsor ($2,500)
16 Complimentary Event Tickets, On-Stage Recognition During Performance, Logo in Program, Logo on Promotional Materials, Full Page Ad in Program

Contributing Sponsor ($1,000)
12 Complimentary Event Tickets, On-Stage Recognition During Performance, Logo in Program, Logo on Promotional Materials

Talent Sponsor ($500)
8 Complimentary Event Tickets, On-Stage Recognition During Performance, Logo in Program

Additional Support ($250)
4 Complimentary Event Tickets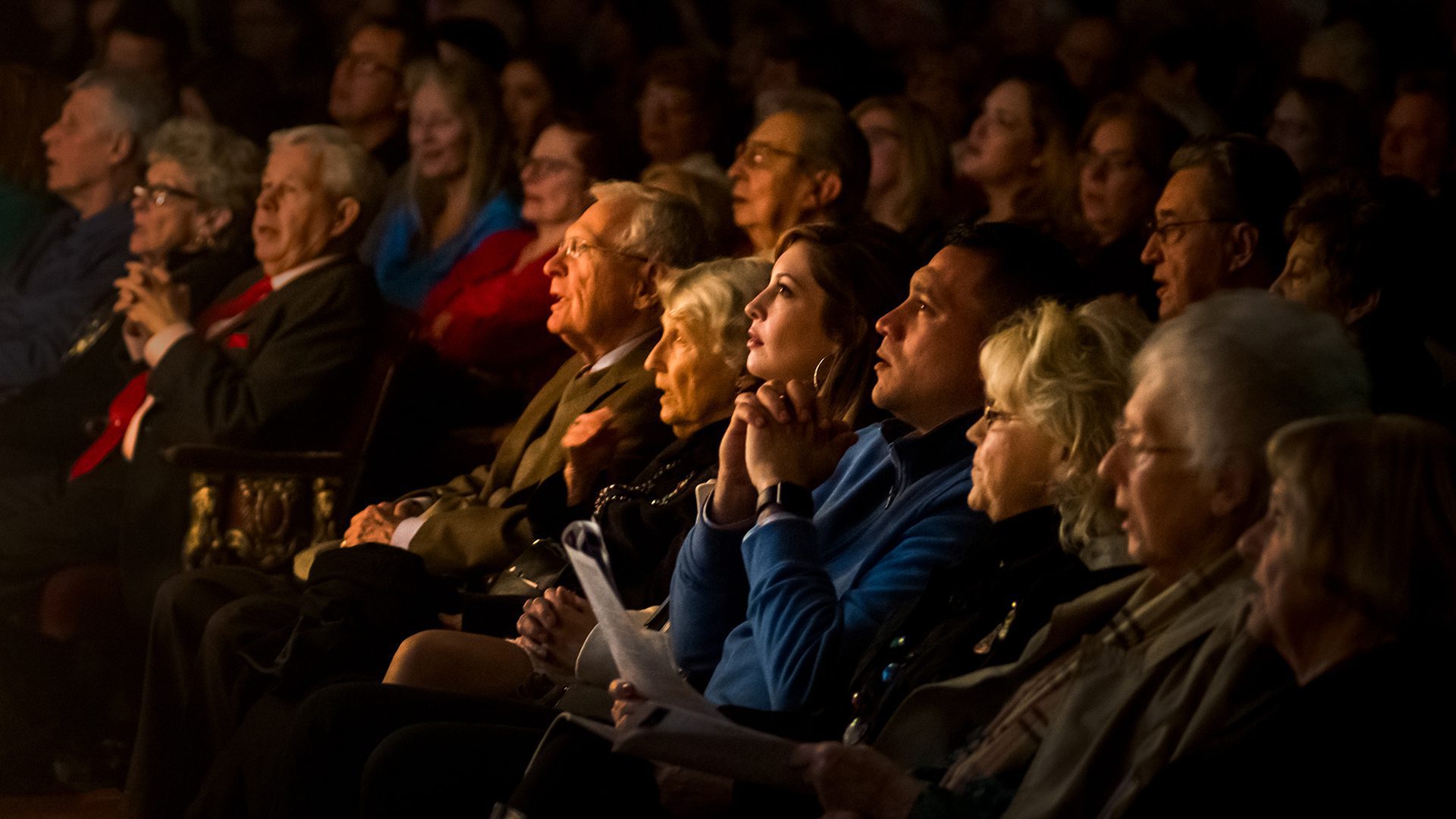 Become a Volunteer
Renaissance Volunteers are often the first faces our patrons see and help to ensure each experience inside of the theatre is a positive one. Join the ranks of these generous community members by becoming a volunteer today!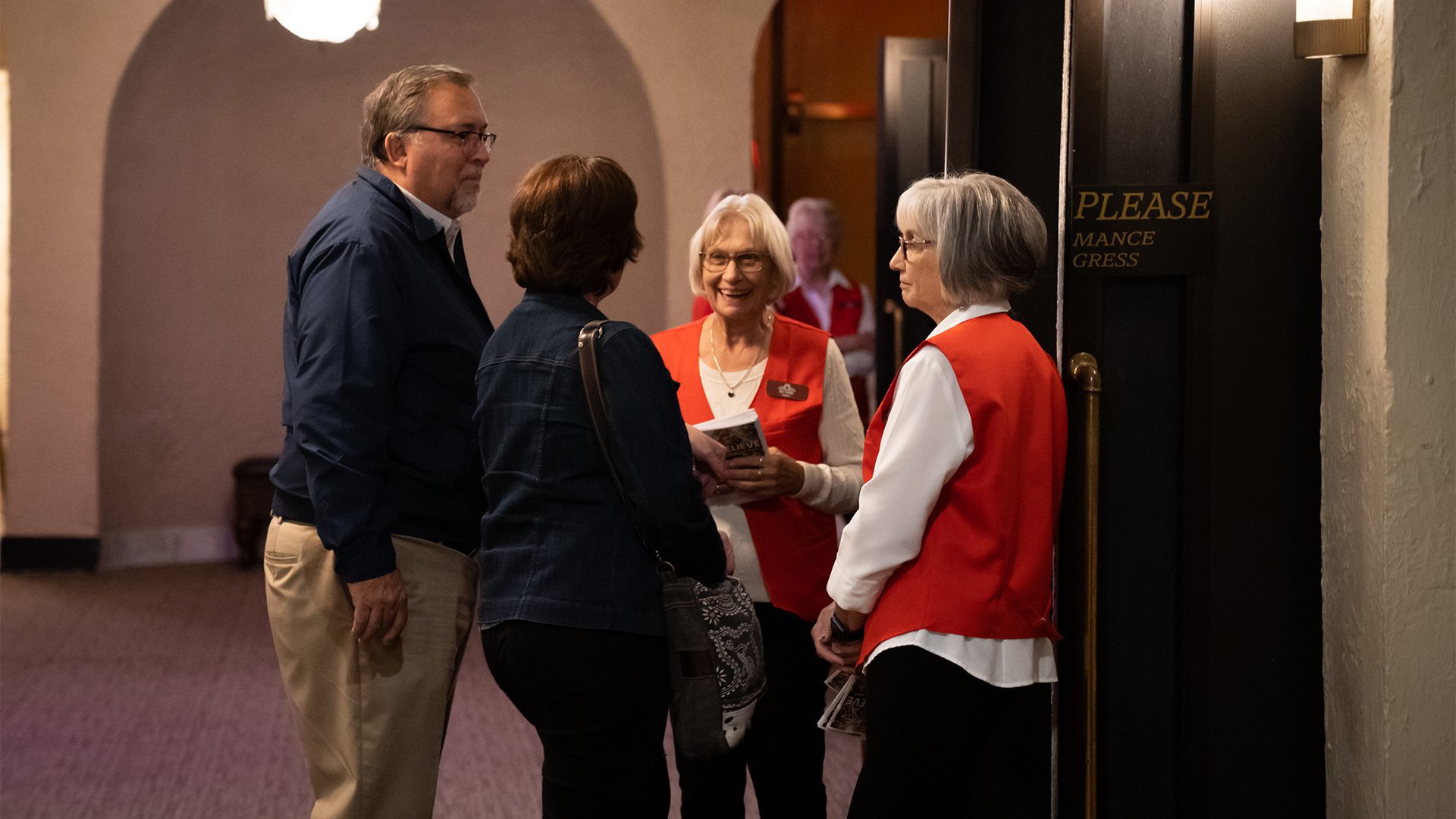 Testimonials
"I have enjoyed every show I have seen at the Renaissance Theatre. Top quality actors and performers. I will attend many more of their productions. Keep up the great job you are doing by bringing quality performing arts to our area of Ohio."
Frank T. (Patron, May 2023)
"STUNNING beauty! This facility will leave you in awe. The decor is absolutely amazing! The staff is very friendly and helpful. My wife and I attended opening night of the Mansfield Symphony and we were completely blown away. We are now looking into making this a regular event for us. Can't wait to return."
Ego A. (Patron, 2018)
"AMAZING, professional casts! I've never been to a show that wasn't great."
Todd S. (Patron, April 2023)
"The Renaissance Theater is a one time movie theater restored to its former glory. A performing arts hub for the community and surrounding counties, it hosts the Mansfield Symphony as well as a variety of performers and touring shows. Spacious and elegant in design, it hearkens back to the time when going to a show was a place to see and be seen. For a taste of Broadway without the drive or the traffic, visit the Ren!"
Tim S. (Patron, January 2023)
"The Renaissance has such a positive atmosphere and it's very affordable for the quality of entertainment that you're receiving during every performance they put on. Whether it's guest concerts, symphony performances, headline worthy musicals and plays, or youth theatre, they really do it all to the best of their abilities. 10/10 would recommend!"
Nykera G. (Performer, 2021)
"Wonderful gem in the middle of Mansfield. The local performances are always top notch and the prices are great. The music and comedy acts that are brought in are great too. The building is beautiful and is truly something that everyone in the area should see. I've never been disappointed here."
Danielle C. (Patron, 2019)
"Throughout my ongoing journey with the Ren I have become part of something magical, something amazing and have become friends with a group of highly talented, passionate and creative humans. This experience is and continues to inspire me to not only live life to the fullest but also live outside of my comfort zone and try new and exciting things, because I know my Ren family has my back."
Chris K. (Community Partner, June 2023)
"When I first arrived at the Ren, I didn't know what to expect. I was coming to play a drag character, so I figured I'd be safe, but I didn't expect the outpouring of love that I received. Where I feared judgment, I was met with friendship, support, and an amazing feeling of home. The kindnesses and the relationships I've been lucky to garner while working at the Ren, have enriched me in ways too numerous to list, and with intensity that leaves me gobsmacked."
Robert H. L. (Performer, June 2023)
"Working at the Renaissance has truly transformed my life. Working at the Renaissance, where the inclusion of all is central to who we are as an organization, has transformed my life in countless ways. Being able to be true to who I am has allowed me to find myself and my place in this wonderful world that we all live in."
Bobby R. (Staff Member, June 2023)
"I love everything about the Renaissance and Theatre 166—from the people who operate day to day, front of house, back of house and behind the scenes. It's a second home for me to nurture my talents as an actor and have the opportunity to work with guest artists and dedicated members of the community. The best performance venue in north-central Ohio to experience and express all forms of art for all ages!"
Leah G. (Performer, July 2023)
Support The Arts. Inspire Generations.