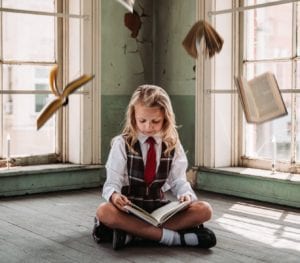 Reading is a valuable part of everyone's life, but more importantly, the effect of reading with your children is something that will nurture them the rest of their life. Research has proven time and time again that reading positively develops one's health across the board - physically, mentally, emotionally, academically... all the -ly's! In Roald Dahl's Matilda the Musical, books are a way of escape for Matilda - travel, friends, education, etc. So, here's Matilda's "must haves" for your child's bookshelf!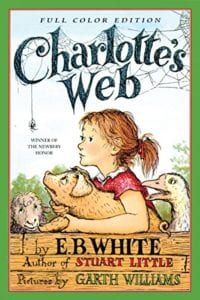 1. Charlotte's Web
In this classic 1950s novel, author, E. B. White, tells the timeless story of livestock pig, Wilbur. This story, enjoyable for both adults and children, teaches the important lessons of death, change, and innocence.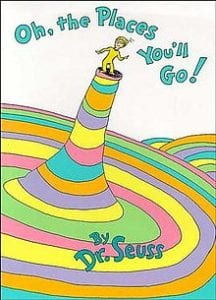 2. Oh, the Places You'll Go
Having reached The New York Times' Best-Selling Fiction Hardcover list upon it release in 1990, this timeless classic still rings as one of Dr. Seuss' most demanded books to this day. Written in second person and using future tense, a young boy, referred to simply as "you", initiates the action of the story. However, the presence of a main character helps readers to identify with the book.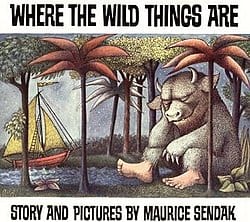 3. Where the Wild Things Are
As of 2009, this book has sold over 19 million copies worldwide with 10 million of those being in the United States. Written and illustrated by Maurice Sendak, the story, as indicated by himself, is about "how children master various feelings – danger, boredom, fear, frustration, jealousy – and manage to come to grips with the realities of their lives," while discussing the 338-word book. In the University of Findlay's Mazza Museum (the largest, oldest, and most diverse children's book collection) in Findlay, Ohio, carries original artwork of Sendak's during his development of Where the Wild Things Are.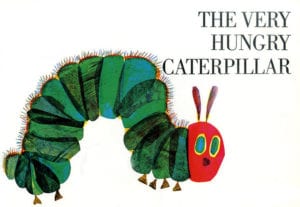 4.The Very Hungry Caterpillar
Designed, illustrated, and written by the same author, this book has won numerous awards and accolades (a survey of readers sponsored by School Library Journal, identified this book as number two of Children's picture books...with number three on our list as the first). Used by elementary school teachers and literacy enthusiasts worldwide, the book has been translated into over 40 languages, including Hebrew!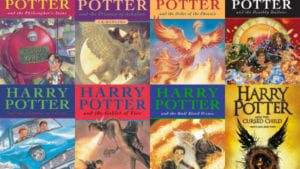 5. Harry Potter (Series)
Much like the character Matilda, in Harry Potter the main character of the same name grows up with unappreciative guardians and comes to find out that he is a special child who wields magic. This seven book series, written by J.K. Rowling, has been compared to Roald Dahl's work with the english newspaper, The Mail on Sunday, rating it as "the most imaginative debut since Roald Dahl." Literarily written at a third grade level, the Harry Potter Series is a magical adventure that teaches the value of friendships, the impact of adolescence, and the realities of death.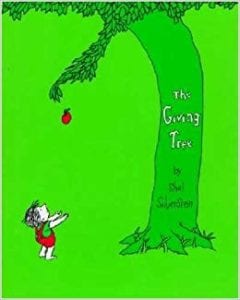 6.The Giving Tree
This American children's picture book, first published in 1964 and written by Shel Silverstein, has made an impact in more ways than one. Interpretations of book have been linked to religion, environment, friendship, and parent-child relationships.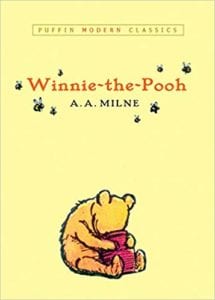 7. Winnie-the-Pooh
A childhood favorite of many since its publishing in 1926, A. A. Milne's story of a "silly, old" bear named Winnie the Pooh goes on adventures with other characters and his dearest friend, Christopher Robin - based off of Milne's son. The work has been translated in over 50 languages, including Latin and Esperanto.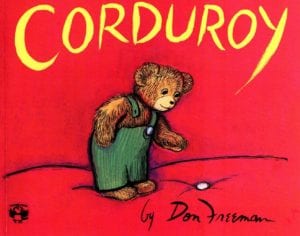 8. Corduroy
A 1968 timeless children's picture book written and illustrated by Don Freeman, tells the story of a teddy bear named Corduroy, displayed on a toy shelf in a department store. Based on a 2007 online poll, the National Education Association named the book one of its "Teachers' Top 100 Books for Children."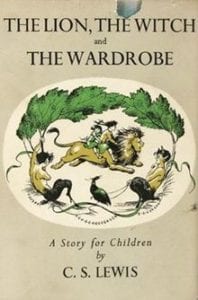 9. The Lion, the Witch, and the Wardrobe
Written by C.S. Lewis and published by Geoffrey Bles in 1950 under the name The Chronicles of Narnia, this timeless fantasy novel is a favorite of all who have read it. The story follows four English children during wartime that find themselves in the land of Narnia with talking animals and mythical creatures. The book is very well known for the illustrations by Pauline Baynes (possibly recommended by J. R. R. Tolkien having been impressed with her in one of her works).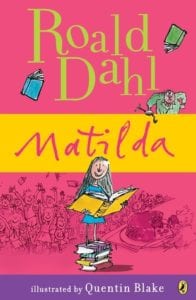 10. Matilda
Of course, one cannot have this beloved Roald Dahl classic on their bookshelf!
---
"So Matilda's strong young mind continued to grow, nurtured by the voices of all those authors who had sent their books out into the world like ships on the sea. These books gave Matilda a hopeful and comforting message: You are not alone."

~ Roald Dahl
Interested in one of these books for you, a friend, a child, or your classroom? Links to purchase these books can be found by clicking on the book's title in the list.