Part 2 of our blog series on the MSO singing finalists focuses on Audrey Lee-Strohm.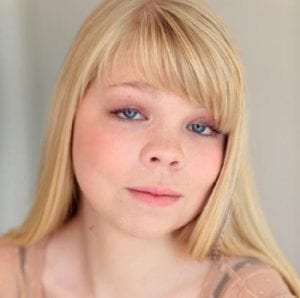 Audrey Lee-Strohm is originally from Wooster, Ohio. She went to Triway High School (Go Titans!) where she graduated in 2012. She then went to Bowling Green State University (Go Falcons!) and graduated with a B.A. in Film Production and Vocal Music in 2016. Currently, Audrey is a voice, piano and musical theatre instructor at the Richland Academy of the Arts. Audrey lives in Ashland with her husband Mark and their two animals, Ruby the labradoodle and Kirby the cat.
"I always knew I loved to sing," stated Lee-Strohm. "I didn't know I had a talent for it until my mom and dad had mentioned that I had a nice voice. I never sang in front of them when I was younger for some reason, so the only reason they knew I had a good voice is if I was singing in my room or in the shower and they could hear me, haha! But both of my grandfathers sang, and so I knew I had music in my blood!"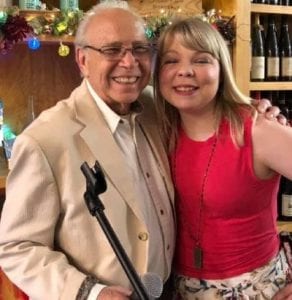 "Once I got old enough, I started singing with my Grandpa Danny at different gigs he had and then I really started performing. Unfortunately, I never got to sing with my Grandpa Dick. He passed away a year before I was born. I always wonder what it would have been like to sing with both of my grandpas, but I know that just as my Grandpa Danny sings with me here on Earth, Grandpa Dick is singing with me up in Heaven!"
Audrey loves all sorts of music. She gravitates toward anything from Broadway - from Oklahoma to Brigadoon, from Hamilton to Heathers. However, her other musical inspirations come from classic rock. Hall and Oates, Billy Joel, Fleetwood Mac, Journey, ELO, to name a few, are her favorites. One song that gets her to cry every time is  "Lullaby" by Billy Joel. "It's the song my dad and I danced to at my wedding and I turn into a blubbering mess every time I hear it!"
Audrey has quite a fan base, and many people sent her the link to enter the singing competition. Lee-Strohm noted, "I think my mom was the one who pushed me the most [to do the competition]. She and my dad really are my biggest fans. I decided to enter due to my family's support and due to the fact that I just love to sing. Any chance that I can do what I love is a chance that I need to take. I've learned that as I've gotten older."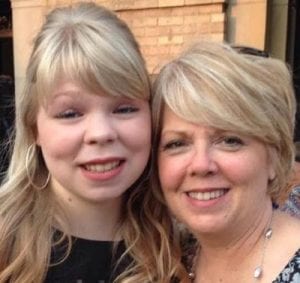 Being on stage has its ups and downs. Audrey's best moment on stage was when she performed "On My Own" in the Quota Idol competition in Wooster. "It was the first time I sang it in public and I got completely lost in the performance, and on the big note during the phrase "That I have ever known" I belted so perfectly and held the note so long that people began to clap during the song. It was an amazing feeling!"
Her "down" moment happened as a freshman in high school. "I sang the National Anthem during a big basketball game and my voice completely cracked during "rockets red glare" and it was humiliating! I could hear people giggle and I literally thought I would die right there. Obviously I laugh about it now, but 10 years ago it felt like the end of the world!"
No doubt, Mash-up on March 21 will be one of her best moments on stage. Audrey is singing "I Dreamed a Dream" from Les Miserables. She stated, "This was the first "big" song I ever learned and "perfected" so it definitely holds a special place in my heart. I don't know if it describes me per se, but it's definitely a dramatic song, and I have been described as being pretty dramatic sometimes, haha!"