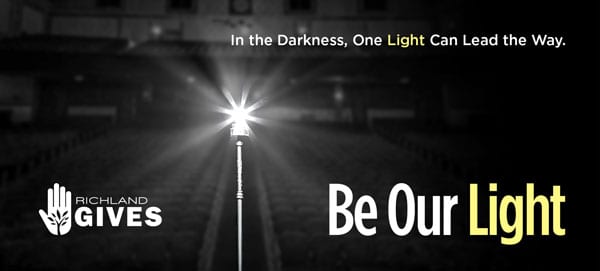 Renaissance Performing Arts has begun its annual year-end fundraising campaign in conjunction with the Richland Gives online philanthropic event for area non-profits.
Richland Gives is an online giving event designed to encourage everyone to contribute to local nonprofits they care about through a single giving website. Hosted by the Richland County Foundation, Richland Gives builds capacity, grows philanthropy, and makes our community stronger. The campaign began on November 16 and will culminate on December 1, 2020, at 7:00 PM.
The pandemic has dealt a devastating blow to the arts sector this year. The Renaissance has lost 25 percent of its anticipated revenue, which is approaching $500,000 in total. Every dollar raised will help the Renaissance continue to provide high-quality arts programming and arts education throughout the region for years to come.
Through its 'Be Our Light' campaign, which represents a single Ghost Light on theatrical stages when dark, the Renaissance hopes to raise more than $50,000 to offset its lost funds. Through a generous anonymous donation, each contribution will be equally matched up to $20,000.
Choose a button to donate today. The Richland Gives button will take you to the Mighty Cause website, or if you choose Be Our Light, you will be directed to the Renaissance PayPal account.
Contributions may also be made by contacting Bobby Rhea, Development Manager, at [email protected] or by calling (419) 522-2726, ext. 203.