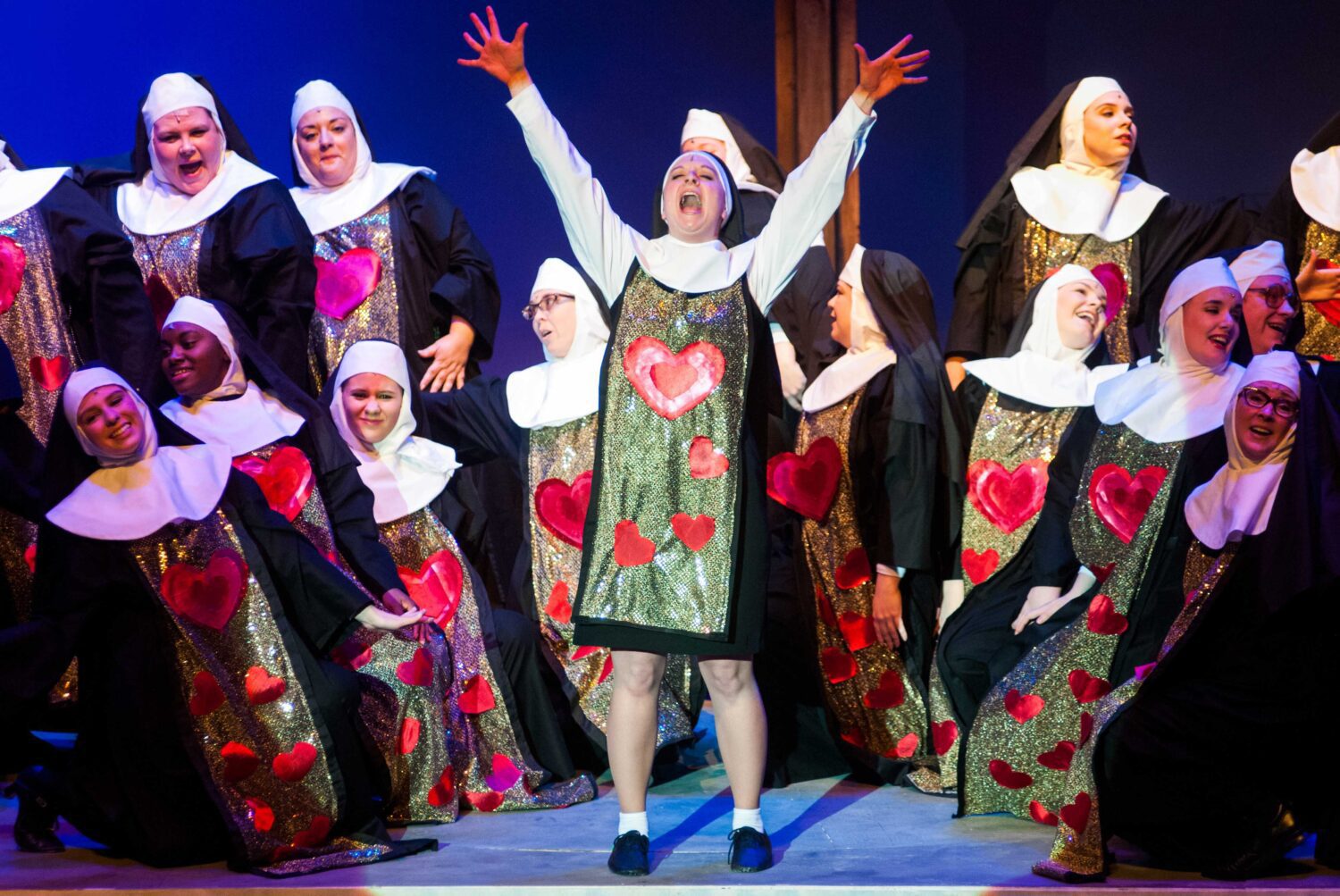 by Audra DeLaney and Colleen Cook
Whether you're celebrating with your friends or with a significant other, the week of Valentine's Day doesn't have to be a lonely hearts club. Mansfield is packed with great options for a fun night out, especially if you're looking for something creative. Audra and Colleen have programmed two great evenings for you to spend out this Valentine's Day Weekend!
Audra's Night Out
When my friends and I first got our driver's licenses, we thought the only place to have fun in this area was in Ontario. Cinemark, Target and Menchie's took over our lives until we realized that downtown Mansfield had copious amounts of joy and fun to offer.
Some of our favorite memories in recent months are full of hours spent downtown. We have so much fun exploring all Mansfield has to offer us. Here's my suggestion for an awesome "Galentine's Day" out with your girlfriends:
Shopping at Old Soul Vintage Attire and Records
One of my new favorite places downtown is Old Soul Vintage Attire and Records. The store just celebrated its one year anniversary and their selection is remarkable. When you first walk in the door, a selection of rings, bracelets and necklaces are on your left. As your walk further into the store, you see vintage attire on your left and records on your right. Both types of items range in price, but are quality and fun to sift through. My friends and I rave about this place and have all purchased shirts and records from it. I have even given a few items as gifts!
Dinner at City Grille
My love for flat bread pizza intensified after my first visit to City Grille and Bar. A restaurant specializing in American cuisine, the menu is diverse and absolutely phenomenal. I am partial to the spinach and bruschetta flatbread, as well as the fried pickles, spinach artichoke dip and the veggie wrap. The environment is filled with great music and enough room for medium sized groups. Grab your girls and go try their daily food and drink specials.
Ice Cream at The Chill
Now I know its winter but, but I sure do love ice cream no matter what the temperature is outside and Valentine's Day is all about chocolate and sweets. The Chill, an ice cream parlor downtown near Richland Academy of Arts, opened last summer and offers a wide variety of ice cream treats in a modern venue, as it is adjacent to owner Tara Beaire's floral shop. The ice cream served is Toft's and I enjoy just a plain mint chocolate chip ice cream cone. Speciality treats are also on the menu, which makes the shop worth it to check out any time of year.
Show at The Renaissance Theatre
Our 90-year-old theatre is the perfect place to laugh, cry and sing with friends who mean so much to you. I have done it a time or two and I will never regret it. Our goal is make sure the Renaissance is a place for those in our community to come together in the spirits of friendship and solidarity for all things art. Our schedule is packed with thrilling, hilarious and heart-warming events to end our season so reserve a seat for a show today and make sure your friends do the same.
Drinks at Martini's on Main
Those at Martini's on Main are passionate about giving those who walk through their doors the best experience possible. They are passionate about what they do and offer expertise on what drink will suit you best, and no, they do not only serve martinis. Other offerings include bottled beer, craft beer, mixed drinks options, liquor and wine. The atmosphere is also enjoyable with live music and pizza options that are unique to the establishment itself.
Colleen's Night Out
When my husband and I were dating as Ashland University students, we had no idea how many fun things Mansfield had to offer. Many of our early date nights were spent browsing the shelves at Barnes and Noble and eating Chipotle - which was lovely and is still something we enjoy doing on occasion, but a far cry from taking advantage of the more unique options available to us in our area.
Some of our favorite nights out in Mansfield in recent years have included evenings spent at some of the locally-owned places that make our region so unique. Here's my suggestion for an awesome Valentine's Day night out:
Dinner at Saffron Indian Cuisine
I am more than a little obsessed with Saffron - their food is spectacular, and their owners are delightful. I'm a little timid when it comes to spicy food, but that's never been a problem there. The owners are incredible chefs who have a good sense of what level of spice appeals to people in our region, and can always dial up the heat if that's your thing. I recommend the Palak Paneer or the Lamb Saag, but everything's incredible. Be sure to get dessert and order Gulab Jamun!
Wine Tasting at Cypress Hill
Mansfield and its surrounding regions have some pretty spectacular options when it comes to wine and ale - we even have our own Wine and Ale Trail! One of my favorite cozy spots is Cypress Hill Winery on 4th Street in Downtown Mansfield. The wine is outstanding, the owners are knowledgable, and the ambiance of the location is just right for a romantic night out for two. I'm a particular fan of Cypress' Dry Riesling, if you like a semi-sweet white wine.
Escape Room
One of the most fun dates my husband and I have gone on in the past few years has been to do an escape room together. These interactive experiences range from spooky to silly as they put you into a live-action game in which you have to search for clues and solve puzzles to find the way out of a scenario. There are several great options in our area, and more are always popping up. We have successfully completed and thoroughly enjoyed the rooms at Exithis and Masterminds.
Drinks at Phoenix
Phoenix Brewing Company is one of our absolute favorite options for a good beer and great environment. They frequently have live music, the beer selection is outstanding, and the beautifully restored space is top notch. Their beer selection rotates seasonally, but we like the Pale Ale 419.