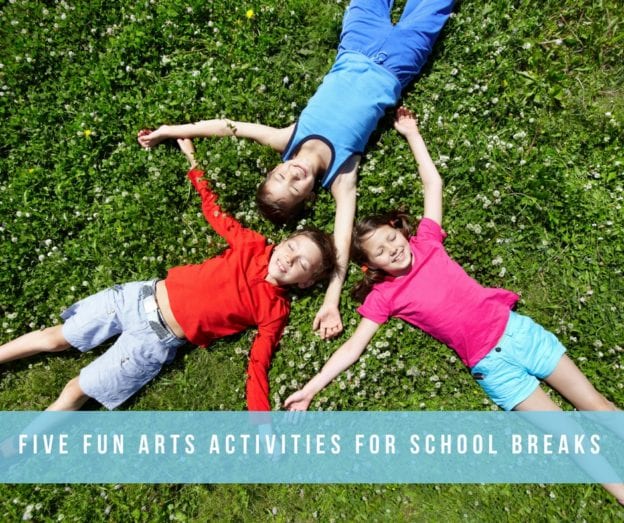 by Colleen Cook
When the routine changes and your kids are home on break, it can be a little overwhelming to figure out what to do to keep them learning, entertained, and engaged - especially if the weather isn't ideal. Here are five fun and educational activities you can do with children of any age - without spending a million dollars!
Experience local art
Breaks from school are the perfect time to engage with your local arts scene, in part because of your extra free time, but especially because you can stretch bedtime a little later than you normally would on a school night. Check your local newspaper's online calendar to see what's happening near your home. If you live near us, here are links to a few events calendars:
Mansfield News Journal Events Calendar
Richland Source Events Calendar
Binge a musician
If the weather isn't cooperating, instead of a Netflix binge, deep dive a musician or composer. Pick an artist or composer, listen to some of their greatest works on Spotify or Apple Music, visit the library and check out their biography, watch YouTube videos of the artist performing or great performances of that artist. Make food together that represents the artist's local culture. At the end of the day, you'll all be experts on the musician and you will have created some excellent memories together.
Build a sculpture out of recyclables
We've gotten better as a family about separating out our recyclables, and each week we have quite a lot that hits the curb for pickup. Before you send them out, though, grab those leftover Amazon boxes and oatmeal tubs and some masking tape and build a sculpture together. If you have a few children you could challenge them to create the tallest structure together, or a prompt like "build your favorite animal" or "create a dollhouse." Just be sure to wash out any plastic or glass containers well and watch out for sharp edges on any containers.
Read a story together
Stories don't have to be just for bedtime! School breaks are the perfect time to read an extended story together over a handful of days. When choosing your book, consider your child's attention span and interests, as well as the content of the book. Your local library's children's librarian likely has some great suggestions and free, easy access to your ideal book, but you can also utilize tools like this one to select something appropriate and engaging for your family.
Write and perform a play
Have a free day? Create a story together! Start by mapping out your story (you can use this free, handy printable or any graphic organizer like it). Then, create your set utilizing whatever you have available - cardboard, bedsheets, furniture, whatever! Gather costumes for your characters around the house, or visit a local thrift store and find your needed items. Write your script from your story map, or simply map out your scenes and improvise the dialogue. Rehearse it a few times, then invite family and friends to come and enjoy your play. Be sure to pop some popcorn and film it!