The Renaissance is celebrating a pretty big anniversary this season. In January 2018, the Renaissance Theatre (originally named the Ohio Theatre) will turn 90 years old!
To commemorate the occasion, we've partnered up with Mansfield's favorite vintner, Rick Taylor at Cypress Cellars, to create two exclusive wines: the Renaissance Red and the Renaissance White.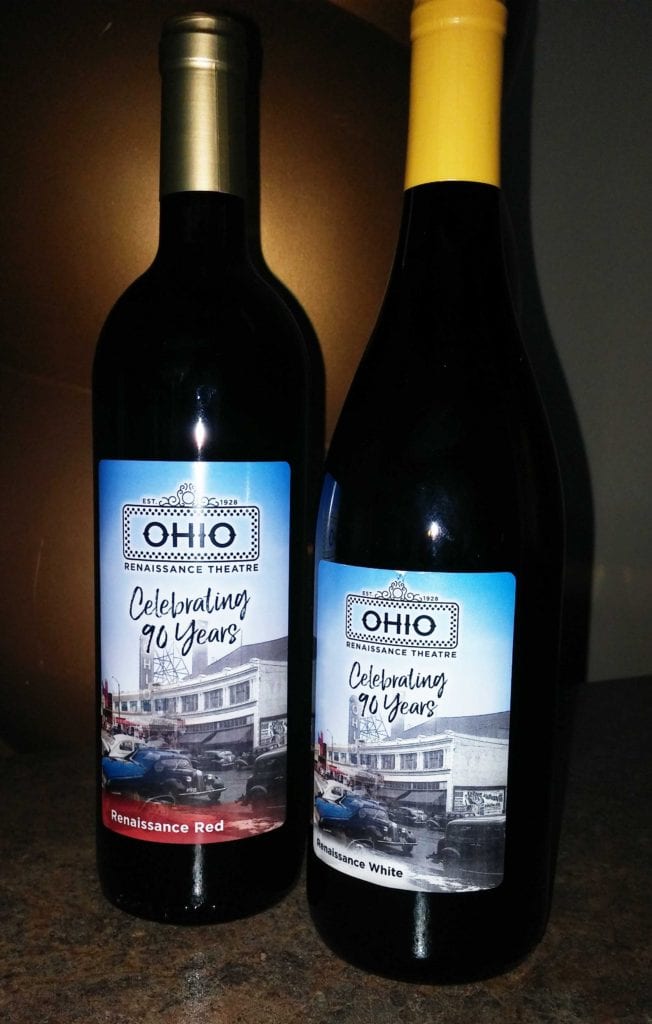 The Renaissance Red is a blend of cabernet sauvignon and sirah. "It's a dry red with fruit forward," says Taylor. The Renaissance White is a chardonnay which has been barrel fermented giving it a light oaky, but not overwhelming flavor.
Each wine will be sold at the Renaissance during all shows (except Sundays) by the glass for $6.
Individuals wishing to purchase either wine by the bottle can do so at Cypress Cellars. Renaissance Red is $17/bottle and Renaissance White is $16/bottle.