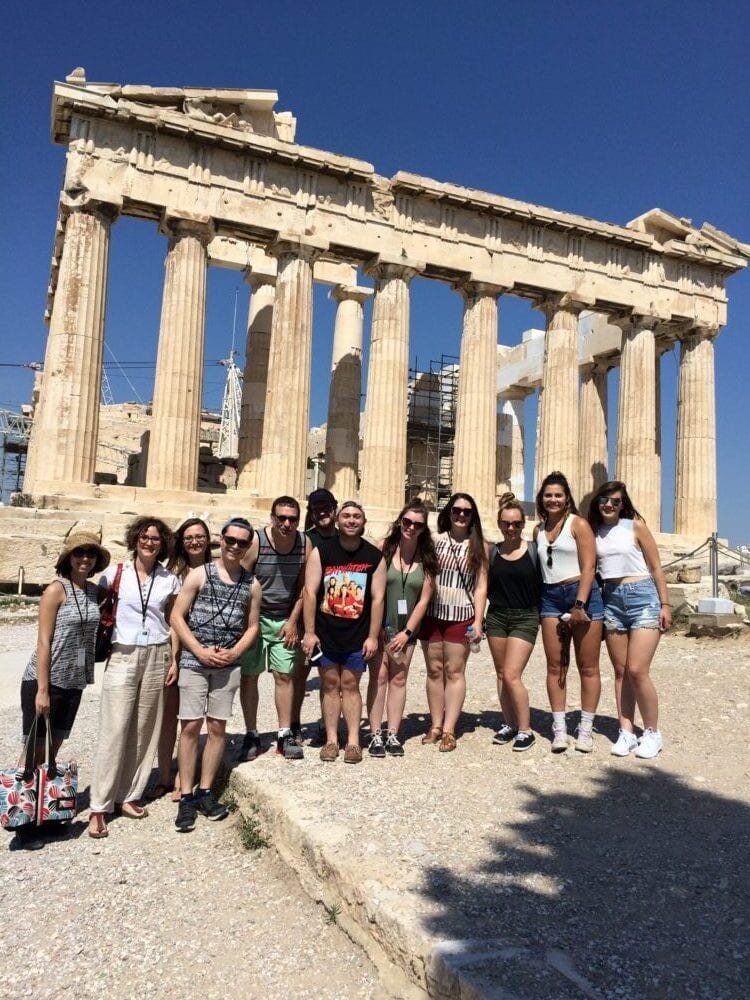 Attending the recent Social Theory, Politics and the Arts conference in Minneapolis reminded me just how rich and diverse is the field of arts management and cultural policy.   I met with teachers, researchers and graduate students from all over the globe who came together under the conference theme "Creative Disruption in the Arts." There were presentations on cultural entrepreneurship, cultural planning, museum management and policy, the professionalization of careers in the arts, international cultural relations, and on and on.   It's an exciting and intellectually nourishing time to be engaged with this field. And it is wide open for emerging professionals and leaders in the arts. As a relatively young field (in the US, the proliferation of non-profit, professional arts organizations only dates back to the mid-1960s) it has taken us a while to build up a critical mass of professional employment opportunities as arts makers, producers, researchers, and educators.   But now, well into the 21st century, the field is exploding.   We can see this surge in the increasing desire of arts organizations to hire only trained management professionals and in the degree to which independent artists and small arts groups are required to be skilled in marketing, social media, finance, fundraising, legal issues, and strategic planning. We also see it in the extraordinary growth of international cultural exchange, international professional touring, and cross-cultural arts projects, much of which has been facilitated by the concurrent rise in connectivity, social media, migration and immigration, and global arts networking.
Showbusiness ain't what it used to be.
And one of the great drivers of this explosive change in the cultural landscape is disruption. In the area of jobs, this disruption can be looked at through the lens of competitiveness.   As the arts landscape has evolved over the past twenty years or so, the demand for an increasing skilled professional workforce has evolved alongside.   This demand has, in turn, driven a significant increase in both arts management/cultural policy higher education degree programs and professional development opportunities for those already in the workforce. And thus, the supply of a skilled workforce has grown.   It's the classic supply and demand relationship, except we don't quite know where the equilibrium lies because the pace of change is so rapid in our field. For the foreseeable future, we can reasonably expect that the demand for skilled, professional arts managers will rise.   A large number of senior level arts managers – my pioneering generation who entered the field in the 1970s and 80s -- are aging out.   This is opening up new employment and advancement opportunities. The rise of entrepreneurial risk taking in the production of art by individuals and ensembles, requiring sophisticated professional skills, is a new strand in the employment fabric. So too is the need for professionals whose skills facilitate global arts connectivity and creation.
Am I optimistic about the opportunities for skilled, professional arts managers? You bet. The pre-requisite for success, however, is training and education (shameless plug: visit su.edu/conservatory for more information about my graduate Performing Arts Leadership and Management Program).   I'm particularly keen on the need for artists to get the training and experience they need in order to move their projects forward in this complex world.   Artists can no longer simply wait for the next audition. Opportunity must be a self-creation.
Several years ago, one of my graduate students, a young woman from Saudi Arabia, proposed a culminating project for her master's degree that described the creation of a program to foster the work of Saudi women-crafters.   I thought it was a lovely idea and encouraged her to write it up.   She returned from winter break at home in Riyadh with approval from the government to create a foundation, seed money, a board of directors, and the first cohort of craftspeople that she wanted to support. I wasn't so much astounded by her capacity to do all this. It was the fact that she did it in 30 days that blew me away.
Creativity + training + gumption is an awesome combination.
David Edelman is Associate Professor of Performing Arts Leadership and Management at Shenandoah University. He is also co-editor of The American Journal of Arts Management.