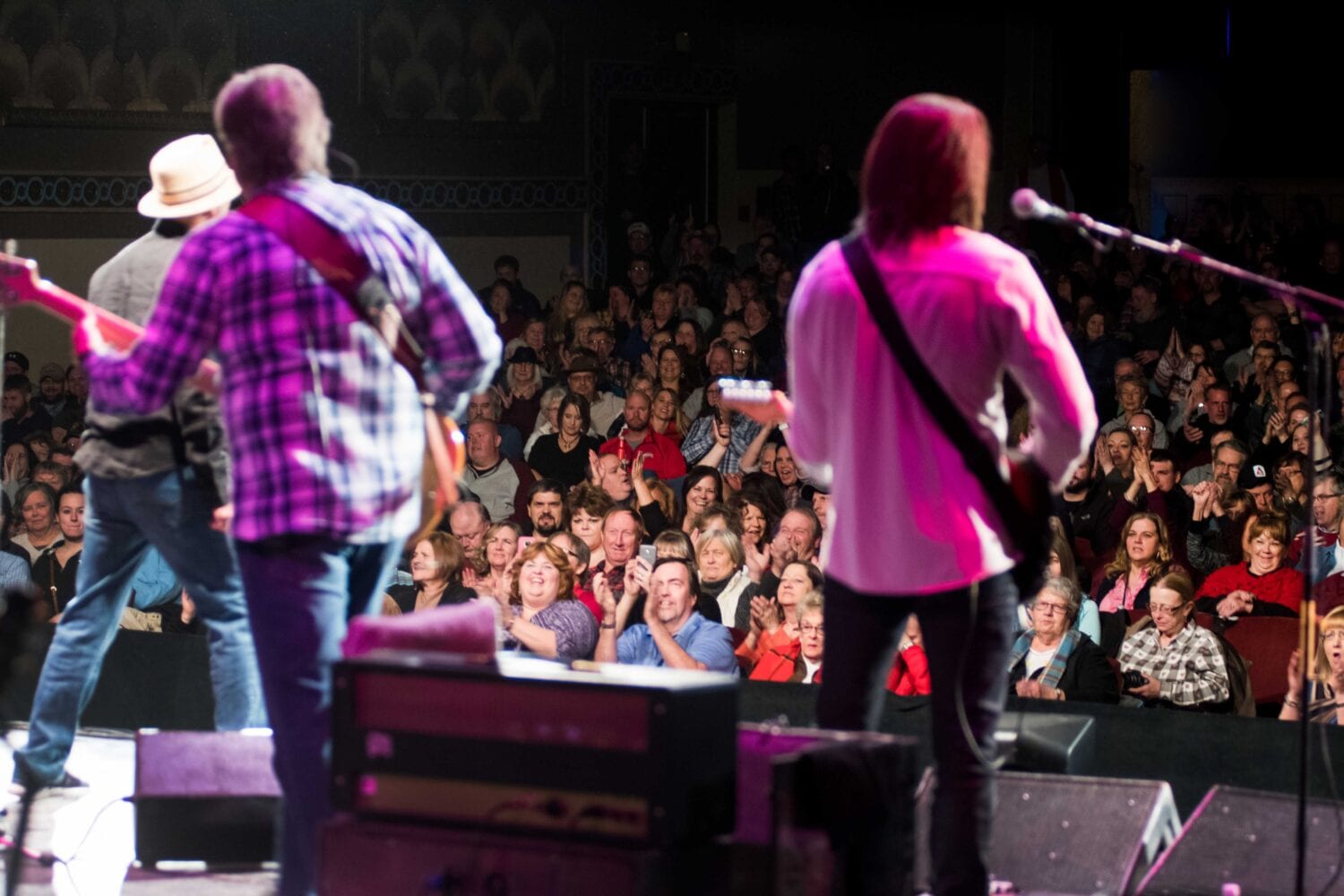 The month of January is wrapping up. For most of us, breaking one of our new year's resolutions didn't take too much time. While we hope you stick to your resolutions, no matter how many setbacks you have, we wanted to give you a look into how you can add the arts in Mansfield to your 2018 resolutions, even if it is almost February.
1. Attend an event at the Renaissance Theatre. 
We hit the ground running in 2018. First, we celebrated our 90th Anniversary with multiple events during the week of January 15. In the coming weeks, Renaissance Youth Opera Theatre (RYOT) will perform The Slipper and The Rose on February 3 at 7 PM and February 4 at 3 PM. The Mansfield Symphony Orchestra presents The Planets on February 10 at 8 PM. Finally, Michael Thomas and cast presents The Hunchback of Notre Dame on March 3 and 10 at 8 PM and March 4 and 11 at 230 PM. A schedule for the remaining events of the season can be found on the Event Schedule on our website.
2. Sign your child up for a class at Richland Academy of the Arts 
According to its website, the Richland Academy of the Arts exists to provide quality programming in both arts, education, and development. Richland Academy offers programs in dance, music, visual arts, and theatre. Classes for varying skill levels and ages are offered. Visit the Richland Academy Calendar for more information.
3. Check out the offerings at the Mansfield Playhouse.
The Mansfield Playhouse mission statement states it is building on its legacy of being the second oldest continuously-producing playhouse in Ohio by enriching and educating audiences and volunteers, and reaching beyond the walls of the Playhouse to embrace all elements of the community. Auditions for Say You Tomatoes will be February 27 and 28 with performances on April 27 and 28 as well as May 4, 5, and 6. The Mansfield Playhouse will also be showcasing performances of Disney's Mulan Jr. Auditions will be held April 10 and 11 with performances on June 8, 9, 15, 16, and 17. For more information such as audition materials, showtimes, and ticket prices visit the shows tab on The Mansfield Playhouse website.
4. Head over to Richland Source After Hours concerts.
Richland Source has made a buzz in the Mansfield community since its founding in 2013. Richland Source may be known for its news reporting, but it is also known for its concert series called Richland Source After Hours. Richland Source After Hours is a monthly concert series held in Idea Works. Local musicians perform original works and covers in front of community members. For more information on show dates and times for this year, visit the Richland Source Facebook page.
5. Stop in to Element of Art's First Friday event each month. 
Located in the Carrousel District, Element of Art is a nonprofit art gallery that showcases the talents and offerings of professional artists living with developmental disabilities. The space offers gallery for exhibition and sale of artwork as well as working studio space. Element of Art offers a variety of classes and hosts an event on the first Friday of every month for the public. At each event, live music is performed and the public is invited to listen as well as browse the selection of arts pieces for sale. It is an uplifting environment that showcases the diverse talent of Mansfield artists and musicians. For more information on upcoming classes or February's first Friday event, visit Element of Art Studio / Gallery on Facebook.
Each year, we challenge ourselves on January 1 to break bad habits, build strong relationships and experience life in new ways. Art brings all of these goals together in Mansfield. As well, art teaches us that although we may not be perfect, we are able to learn, grow, give and love in ways we may not think possible. This is not a definite list of all the places in Mansfield that are filled to the brim with creativity, inspiration, and passion. All of the places here who use the arts as a way to connect with the community have one message to share: take care of yourself, even when you take a step backwards, and know that in this community, artists will make you laugh, cry, sing, dance, and enjoy the year you have been given.