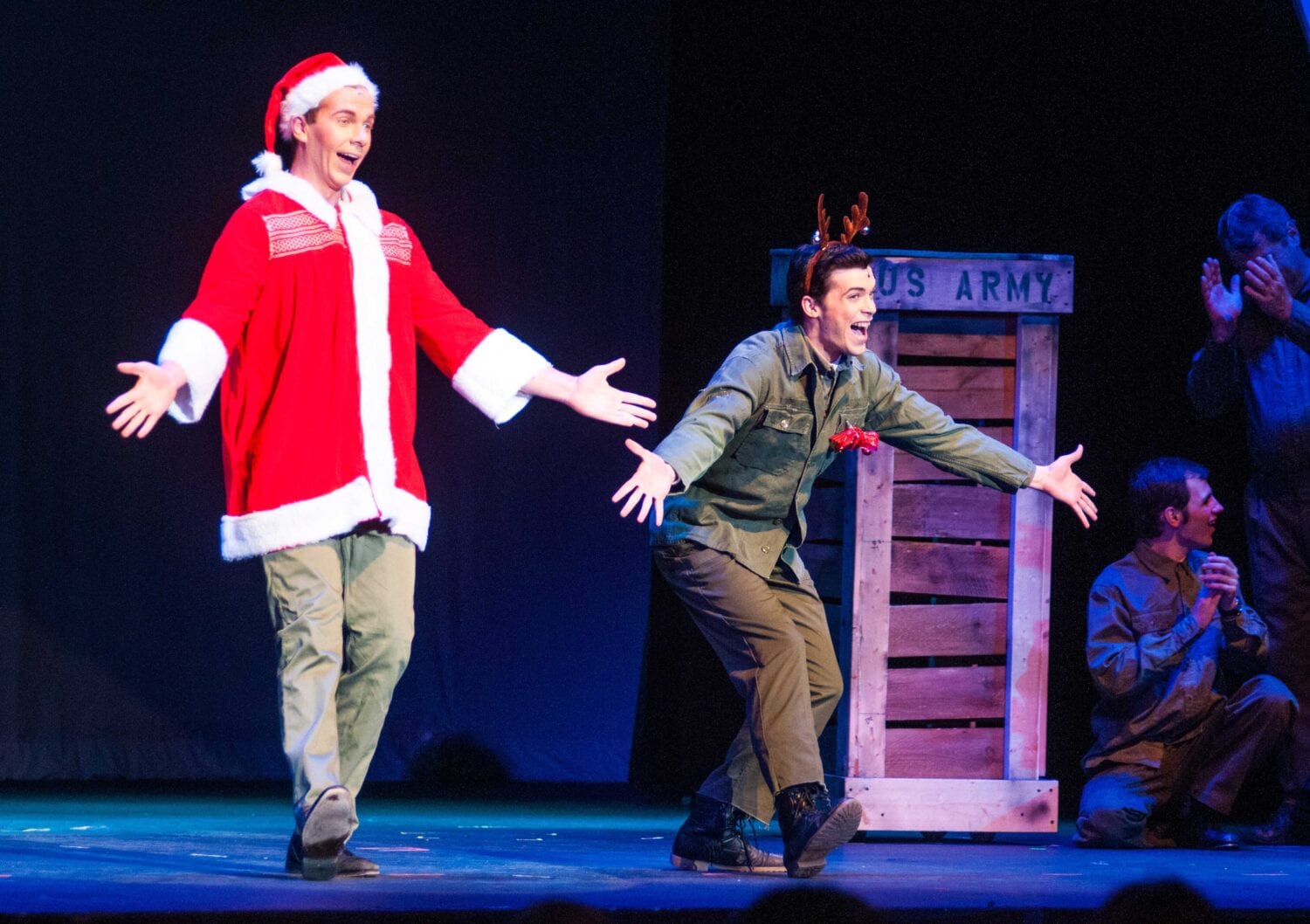 by Colleen Cook, Director of Marketing (and mom of 2 little ones)
The holidays are upon us and if you're like me, you've already been listening to your Christmas playlists on Spotify and have begun your holiday shopping. One of my goals this year is to simplify - less of everything. Less stuff, less busy-ness, less stress - just, less.
So, this year we're starting a tradition in our house that will reel in the insanity when it comes to gifts for our kids. (I didn't invent this, just came across it on the internet) the philosophy is that you buy just 7 good gifts per child, each representing a category:
Something to wear
Something to read
Something you want
Something you need
Something to do
Something for me (think: keepsake)
Something for family
The Renaissance is so proud to be a part of an innovative, incredible community. So, we wanted to take an opportunity to highlight just a few of the area's greatest finds for this holiday season.
Small Business Saturday is coming up on November 26th and Mansfield shows up in a big way! Many local businesses have terrific specials on that day, so be sure to include them in your holiday shopping.
(Quick note: the Renaissance is supported by and partnered with many local businesses as a part of how we support the programming for our non-profit. This post was not in any way influenced by those relationships, but some of those supporters may show up in this gift guide, and others are well-deserving, but might not fit this list this time.)
Here's our shortlist for where you might want to do your holiday shopping this year:
Something to wear:
With winter putting a chill in the air, keep those toes warm with a great pair of boots from The Boot Life, with an incredible inventory of boutique options unmatched in our region. Visit their store at 36 West Fourth St. in Downtown Mansfield.
Something to read:
Main Street Books is your one-stop shop for a carefully curated selection of incredible books. Their "book lady," Llalan Fowler is one of the most interesting and thoughtful people in Mansfield, so be sure to ask her for her recommendations when you stop in. They're located right by the Carrousel in Downtown Mansfield at 104 North Main Street.
Something you want:
Visit the Mansfield Art Center for a unique and one-of-a-kind gift. Their classes for kids make an awesome grandparent gift, and their pieces for sale are memorable gifts perfect for anyone on your list this year. You can visit them at 700 Marion Avenue in Mansfield.
Something you need:
Did you know that Relax, It's Just Coffee has some of the best coffee around? Their innovative and delicious (not to mention beautiful) drinks are a requirement for any groggy winter morning. A bag of their fresh-roasted coffee or a gift card makes a pretty awesome gift! Visit them at 105 North Main Street in the Carrousel District of Downtown Mansfield.
Something to do:
We'd be remiss if we didn't put in a plug here for our Renaissance Gift Certificates! They never expire, and can be used on anything in our season - from Daniel Tiger's Neighborhood to Diamond Rio, and more. We'll be offering discounts for Small Business Saturday, as well as extended hours this holiday season. Visit our box office from 12-5, Tues- Fri. at 138 Park Ave W.
So that we're not just self-promoting with this list, we'd also like to recommend Tog Loft's great photography classes and photo sessions! Our staff took the Intro to DSLR class about a year ago, and we're still using their great tips on a regular basis - this would make a great companion gift for someone getting a new camera this year. Their mini sessions are the perfect way to squeeze in a photo shoot when your family's too busy to schedule a session. You can visit them 41 B East 4th Street in Downtown Mansfield.
Something for me:
One thing that separates a local, independent jeweler is the opportunity to find that perfect keepsake that is unique and special, just for the person you love. Our friends at Miller's Diamond Jewelry have just the thing to make your season a little more sparkly, and incredibly special for the one you love - even if you don't have a huge budget! Visit them at the Appleseed Shopping Center at 1442 Lexington Avenue in Mansfield.
Something for family:
If you haven't visited the Little Ren exhibit at Little Buckeye Children's Museum yet, you are in for a treat! We love this special place for families to experience and explore in Mansfield, and a family membership for a year only costs $100 - you actually can't beat that! Visit the in the Carrousel District of Downtown Mansfield at 44 West Fourth St.
Happy Holidays!