The Renaissance first opened in 1928. It has seen the Great Depression of 1929, the Great Recession of 2008, and It weathered the storm of becoming an X-rated movie house in 1979 resulting in closure due to public outcry.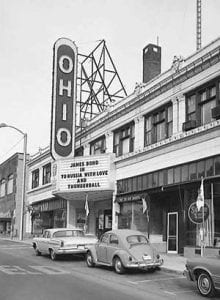 The Renaissance (like ALL not-for-profit performing arts organizations) is now facing its greatest challenge in the history of its existence with COVID-19. Over 60% of our operational budget comes from ticket revenue, and with doors closed we are currently at zero. However, all of us here at the Renaissance have hope. We have hope that soon this pandemic will be under control and our doors will once again be open to provide our community first-rate performances. No matter what genre of the performing arts you love, we have it - Broadway, Symphony, Country through Rock, Comedy -  we will bring it back to you!!
This blog is the first of many called "Pictures Say A 1,000 Words." We are releasing these twice a week with pictures from this season's performances with hope they will remind you of the wonderful experiences of the past, and hope for more in the near future.
First up is our 2019 summer musical, Roald Dahl's Matilda. We can't thank Jeff Sprang of Jeff Sprang Photography enough for these pictures, and all of the photography from our shows!