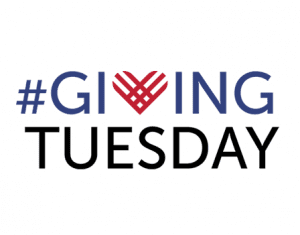 You've probably heard of Black Friday, Small Business Saturday, or even Cyber Monday, but there is another important commerce day celebrated each year and that's Giving Tuesday. For social media followers, it's #GivingTuesday.
So, what is exactly is Giving Tuesday? Per their organizational website, "#GivingTuesday is a global day of giving fueled by the power of social media and collaboration". In the non-profit industry, it officially kicks off the charitable season during the holidays.
Basically, Giving Tuesday is the one day every year where nonprofits rally together to encourage you to donate to worthy causes whether global or local.
The movement has been popular since its inception only a handful of years ago and is celebrated the Tuesday following Thanksgiving (in the U.S.).
You might be thinking, I like the idea of investing in some of my favorite charities, but how do I get involved? The good news is the process is easy. You can visit your charity of choice website and personally donate online or you can utilize a crowd raising platform such as Razoo.com.
Most donations made via Giving Tuesday are online, but organizations will happily enjoy snail mail or in-person gifts.
If you're living in Richland County (Ohio), getting involved in #RichlandGives is the way to go! Thanks to the wonderful staff at the Richland County Foundation, they have coordinated the logistics with all the participating non-profits in our area that are taking part in Giving Tuesday.
To participate, visit https://richlandgives.razoo.com/us/story/Renaissance-Performing-Arts-Association on Tuesday, November 28th between the hours of 7 a.m. to 7 p.m.
Things to remember during Giving Tuesday:
You can give to multiple organizations at once
The process is safe and easy
Sometimes incentive gifts are provided to non-profits who participate so this is a great day to donate
You can become a hero for the day to your favorite charity(s)
If you have more questions about Giving Tuesday, I encourage you to contact your favorite local charity(s).
To the diverse group of heroes out there, whether they be individuals, communities, or organizations, thank you for joining forces with us to celebrate and encourage giving. In a simple click on your computer or touch of your finger on your phone, you can make a lasting impact in the lives of so many.