In a production team, there isn't a "more" important position because, just like in any team, a production team is only as good as its weakest link. However, just like in any organization, there is a hierarchy with one or two people "at the top" who make the tough calls and whose leadership is paramount to the success of the whole. In a production team, the artistic and musical directors are considered the leads. It is through their early decisions and well-thought out guidance along the way that a production will come together. Sometimes these two people don't compliment each other and the end product is less than optimal. Luckily for the Renaissance, we have a dream team in Michael Thomas, Artistic Director, and Kelly Knowlton, Music Director.
Q: How long have you two teamed up together as artistic director and music director?
M: Correct me if I'm wrong, Kelly, but I think the first show we collaborated on was Sister Act in 2017. Since then we've done all the main stage productions together, including Mamma Mia, Matilda, Hunchback of Notre Dame and Newsies.
K: I met Michael during Ren's 2009 production of "Joseph and the Amazing Technicolor Dreamcoat". I had the opportunity to be in the cast for that and several other of Michael's shows before coming on board as the music director for "Sister Act" in 2017. The rest is, as they say, history!
Q: Michael - you have answered this before in podcasts, but for the blog, would you explain the how and the why you selected Cinderella? What is it about this production that inspired you?
M: We were looking for a show that had something for everyone, and Cinderella offered us a recent Broadway hit, (it premiered in 2013), that had a nostalgic lineage. Those of us who are of a certain age will remember the Hallmark Hall of Fame presentation of Cinderella that was broadcast annually on CBS. Though the current version of Cinderella features an entirely new script and a much-revised score, it does retain some classic Rodgers and Hammerstein songs, including My Own Little Corner, Impossible, Ten Minutes Ago and Stepsister's Lament.
Q: Kelly - Would you explain your role as the music director? How does it differ (or the same) from a music director/conductor of an orchestra? When you work with the cast, what are your main focuses? Enunciation? Musical nuance? Etc…
K: As the music director I am responsible for all things musical in the show, but the bulk of what I do focuses on teaching and coaching the cast on musical numbers throughout the rehearsal process. Typically the first week of rehearsal is dedicated exclusively to working on the music, so I am usually the first person on the production staff that cast members meet and work with. After the initial week, I work with the cast to refine things: tighten up harmonies, unify vowel placement, dial in the emotion of a song, and generally help the cast feel confident in bringing the musical score to an audience with the best we have to give.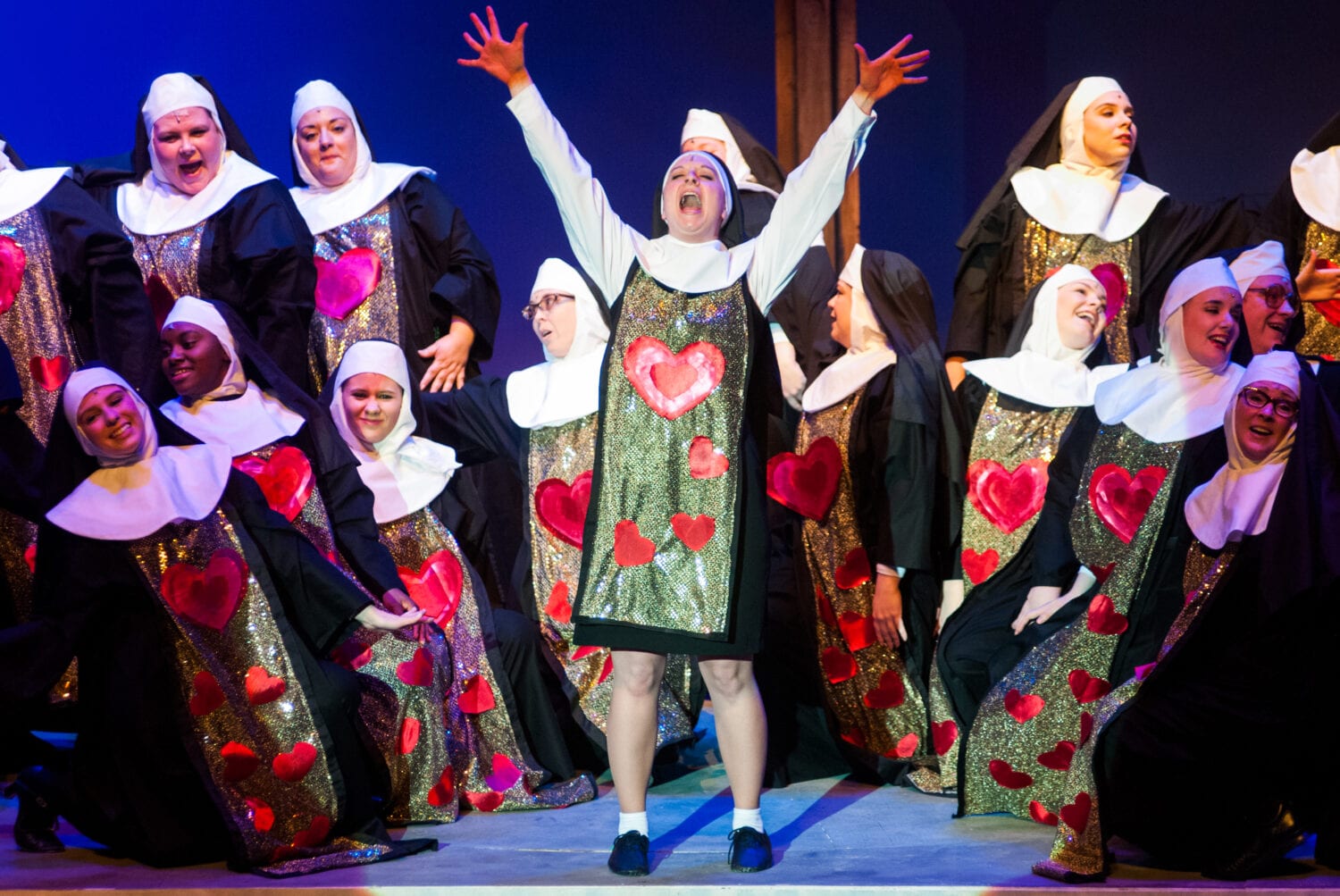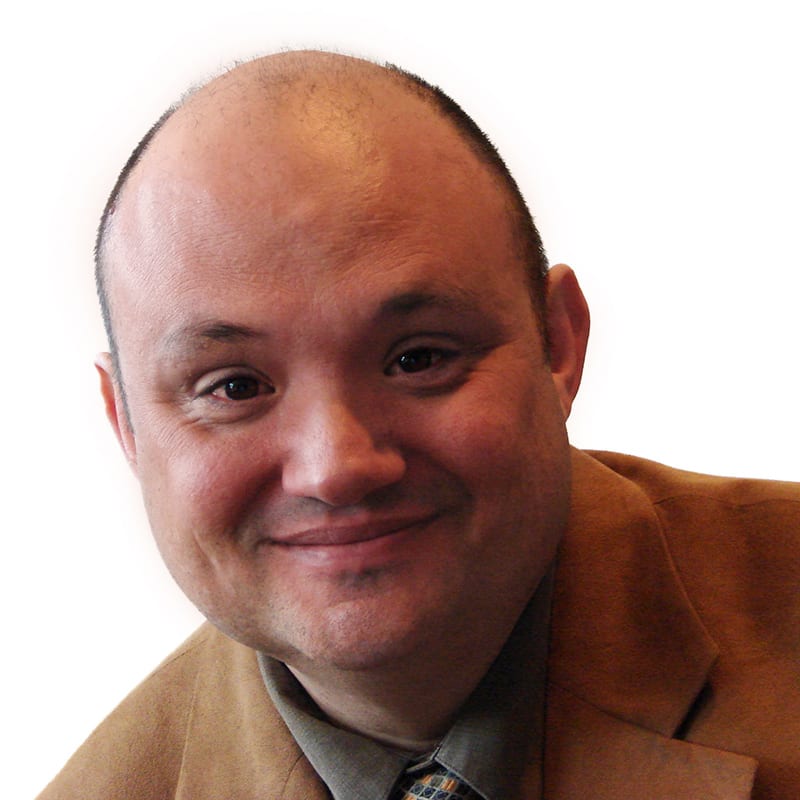 Q: For Cinderella, is your collaboration as artistic director and music director on even footing - meaning, do you schedule a meeting to hash out the vision for the show, or does the vision for the musical interpretation come from Michael's overall vision?
M: I think Kelly and I shared an unspoken vision on Cinderella because we are both so familiar with the overall style of the show - i.e. a musical that "tips its hat" to the classic shows from the golden age of the Broadway musical. A director/musical director certainly want to inject their own style into a piece like this, but we also want to pay homage to the kind of show we all grew up on and remember so fondly.
K: (What Michael said.) Additionally, Michael and I have cultivated a really successful working relationship (and friendship) over the years, so we do often just jump into our roles with a sense of unspoken synchronicity about where we're headed with a particular show. Michael is more often than not in a position of being the "vision-caster" of sorts, and I combine his perspective with my own experience and instincts to make everything gel.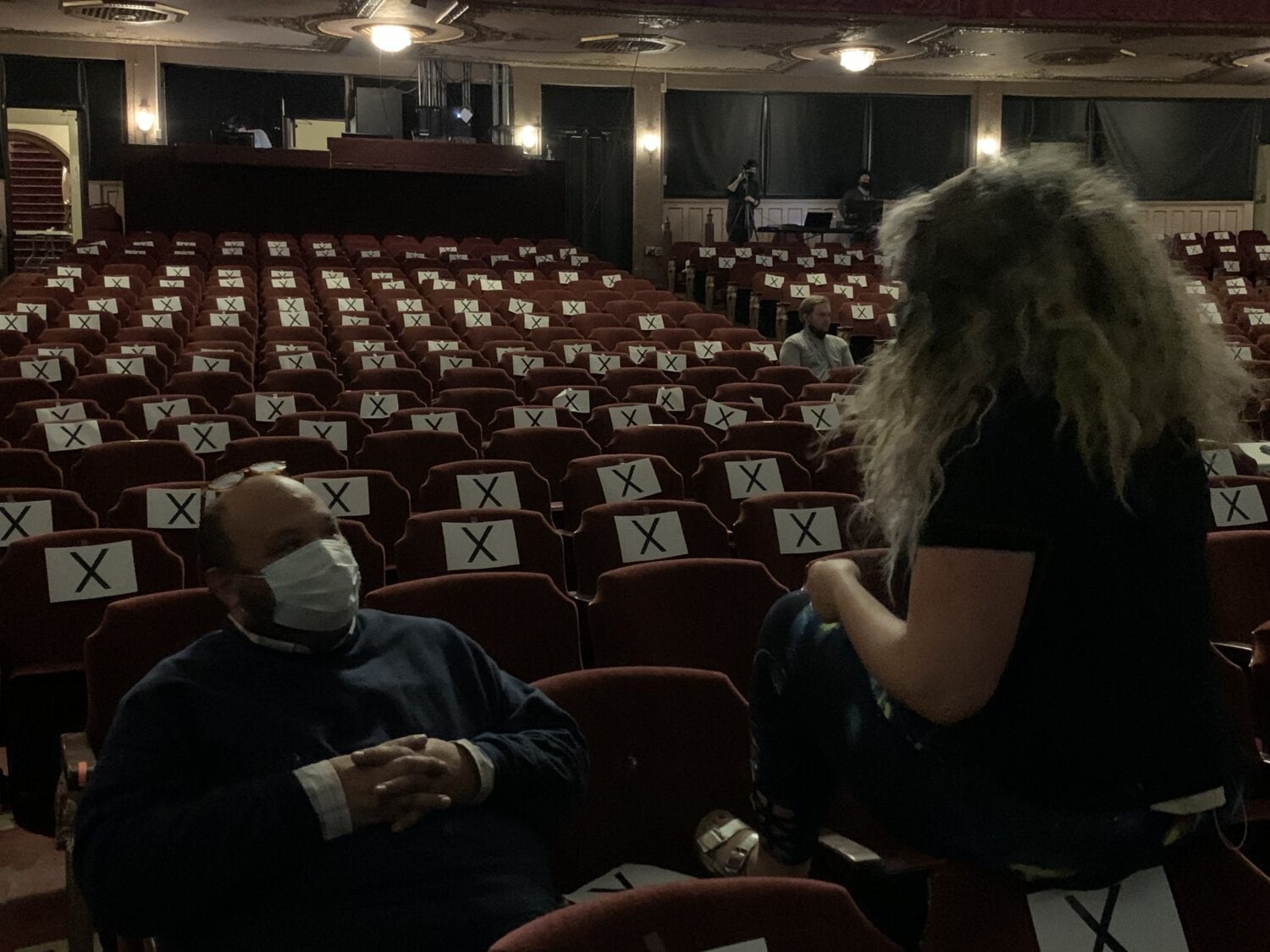 Q: Collaboration - what is the most challenging part of collaborating on this show? What is the most rewarding?
M: Because we're so comfortable working together - and we share the same creative passion - I have never found any challenge when collaborating with Kelly. The reward is watching someone who is so good at what they do that you simply get out of their way and let them do it.
K: (Aw! Thanks, Michael!) You've heard the old adage, "the whole is greater than the sum of its parts", and that certainly applies here. Michael and I are similarly minded in a lot of ways, but also bring with us our own unique perspectives and experiences. It is always such a joy to collaborate with Michael and the whole talented crew, that it never really feels like work.
---
Q: Casting - would you explain this process. What are you looking for beyond someone who knows how to sing or dance?
M: When casting, I always look for someone who can inhabit a role and invest their own unique touches to really make that character come alive. Often they may not be a strong singer or dancer, so we will ask them if they're willing to go outside their comfort zone to work on these skills. We're lucky that we have worked with so many incredibly talented performers here in Mansfield who really enjoy the rehearsal process and are willing to stretch themselves and invest their time and energies into giving the best performance possible.
K: There are always logistical considerations when casting a show, like height and age of the actors in their roles and how they relate to one another; things like prior theatre experience, and whether or not auditionees read music (which is more crucial for certain roles than others). While those things are important, as are singing/dancing/acting qualifications, we like to look for artists who have built a solid reputation in being hard-working, honest, friendly and dependable. Because producing a show is such a collaborative effort, having people on board who are no-drama (no pun intended) and contribute to the greater good of the team is definitely a big selling point.
Q: Can you list the strengths of your lead cast members? What is it about them that will dazzle the audience?
M: For me the greatest strength this cast has is their ability to collaborate, experiment and try new things without questioning, arguing, ego or apathy. They have a seemingly inexhaustible desire for perfection that is so admirable.
K: This cast in general has been such a pleasure to work with. There is a tremendous amount of talent among them! Caroline Grace Williams has worked tirelessly to create her Cinderella with warmth, tenderness, and wit, and portray this iconic character in a fresh, relatable light. Ryan Shreve is a charming Prince Topher (and that boy is a workhorse! He has done a ton behind the scenes on this show, and is still managing to sing the role like a champ every night!) Ally Mellick, Leah Gesouras, and Anna Scheurer play Cinderella's stepmother and stepsisters, and not only will they make you laugh, but they bring a real humanity to these often 2-dimensional roles. Scott Smith will crack you up with his comedic timing and improvisational skills. Jaren Baer learned to walk on stilts for this show! Zak Ramos, Justice Gardner, and George Swarn will knock your socks off with their energetic, acrobatic dancing. The ensemble in this show is not to be underestimated either: they have worked their tails off learning dance routines and fight scenes, juggling numerous costume changes and really filling up the space with energy and dimension. We have several cast members that are new to the Ren this season as well, and we are so pleased with what they are bringing to this show, onstage and off. I think that after such a long theatrical hiatus, everyone is bursting at the seams to create these characters and share them with an audience.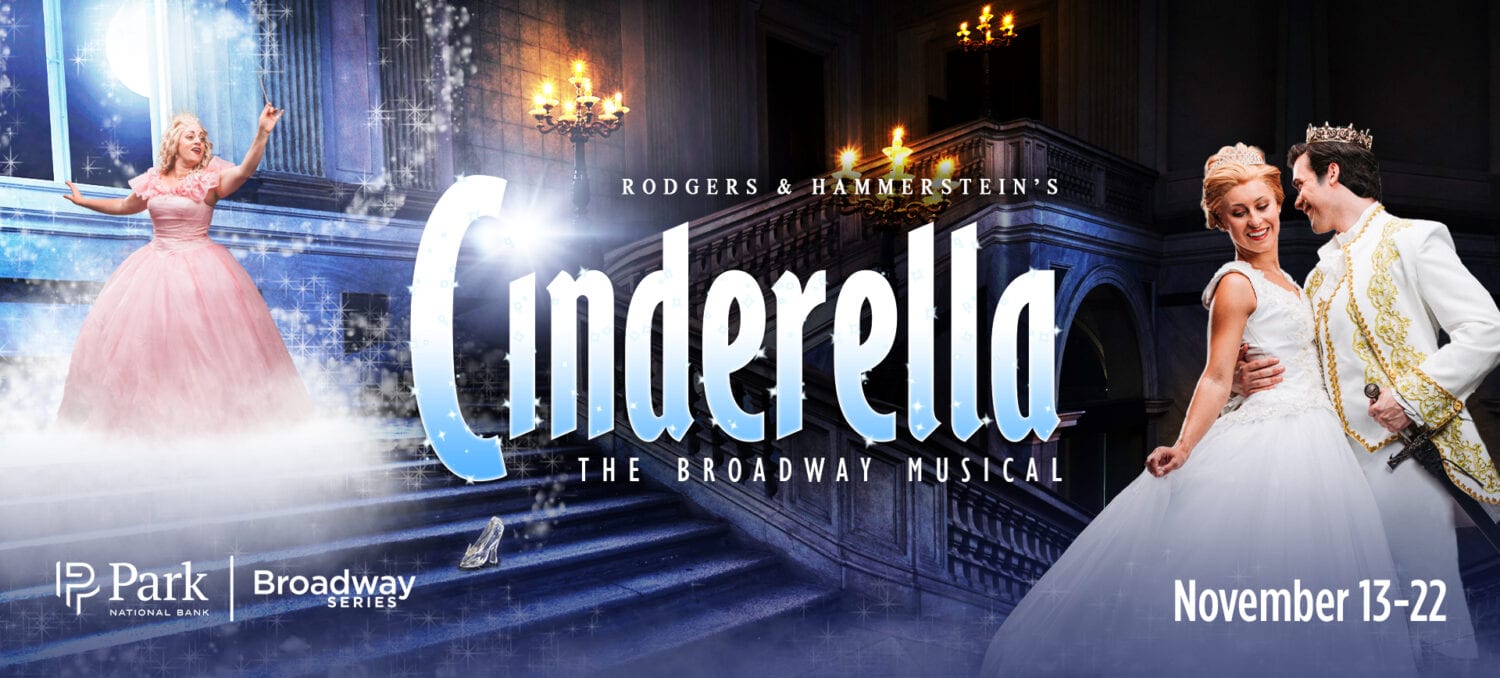 Q: Kelly - is there a bigger challenge for you in the show since you not only do the musical direction, but also are a lead?
K: I don't know that I would say it's a bigger challenge as much as it is a unique one. It's definitely giving me an opportunity to flex those multitasking muscles!
---
Q: Now that this show will be streamed, are you approaching any of the staging or choreography differently?
M: Because we wanted to give our streaming audiences the same experience as our live audiences, very little was changed for the video. We relied on our videographers to capture the magic of the live performance, with only a few minor blocking changes to allow for camera angles.
---
Q: Michael, if one of the leads of the show was unfortunately not able to make a performance, do you step in? Has it ever happened?
M: That is the stuff that nightmares are made of. How many of us have had that dream that you're forced to perform in a show and you don't know the lines or the songs - or even the name of the show? Having said that, I have had to go on in a smaller role, (not a lead) when someone got sick. I wrote the lines on 3x5 cards and stuffed them in my shirt pocket. Then, right before I stepped on stage, I would look at the cards and try to get a rough estimate of what the scene was about - and then I walked out and just tried to wing it. I don't think the audience knew, but the other actors had a look of sheer panic.
---
Q: What do you want the audience to take away from this production?
M: Cinderella is pure joy. It's a throwback to another era that contains songs that most of us are familiar with - and yet it's an entirely new take on the classic story - with its theme of empowerment, self-confidence and kindness. I think it's the perfect show to usher in the holidays and share with your entire family.
K: It goes without saying that 2020 has been a trying year, fraught with challenges, disruptions and disappointments. In the midst of difficulty, I hope this show provides the much-needed reminder that even when things feel bleak, anything and everything is possible. I hope it also serves as an encouraging reminder that the arts are still thriving here in Ohio, and that there is beauty to be created, joy to be shared, and magic to be found!
To experience pure joy, magic, and beauty come see Cinderella: The Broadway Musical November 13 - 22 with an Encore Performance on December 5, or stream it at home! Or, if you are really daring, do both. You will be glad you did!