To continue our exploration into the production of the Renaissance's upcoming Cinderella: The Broadway Musical, we will take a look at another layer of the magic - Lighting and Sound.
Without either of these two key components, the experience of a show would be terribly disappointing. Without proper lighting, the stage would be bare of contrasts, actors would not be highlighted in important scenes and dialogue, and the plot would roll along in a veritable monotone. Sound is similar, for without great sound the experience could be one that is actually painful - too loud, too soft, or just muddy and unbalanced. These few things are why lighting and sound are key to a spectacular performance and experience. As we enter into the last few weeks of preparation for Cinderella, the wizards of the technical, Aaron Nicolas and Nik Demers, are ensuring all of us get a fantastic experience.
Aaron Nicholas, Technical Director for the Renaissance, has had a passion for music and the arts his entire life. That passion drove him toward music performance, composition, and eventually production. From the age of 14, Aaron has honed his music production skills, working from makeshift recording rooms, made of mattresses, to professional recording studios. After studying music composition at Indiana Wesleyan University, Aaron transferred to the Berklee College of Music where he studied Electronic Music Production and Sound Design. Aaron left Berklee to tour full time as an electronic producer, multi-instrumentalist, and vocalist for The La De Les and Trouper. After The La De Les, Aaron taught music for a year in Battambang Cambodia eventually returning to Mansfield, Ohio where he became an adjunct audio engineering instructor for Pioneer Performing Arts and the front of house sound engineer for Crossroads Community Church. Now, Aaron is excited to use his production talent, experience, and passion for the arts at the Renaissance.
Q: Describe what you are doing for this show, and what all is involved.
A. Typically I am the sound board operator during performances and tech rehearsals. Sound is definitely the area I have the most expertise in, but makes it difficult for me to be on a headset. As a result, lot of the other tech work I am involved in setting up and designing such as lighting, projections and the show control computer (In our case, we run a software called Q-lab) is delegated to our talented tech crew, Nik in particular. I spend most of my day during tech weeks troubleshooting and finishing lighting, sound and Q-lab details. Nik "calls" our shows during the rehearsal process and performances. He also operates Q-lab. Scene cues, spotlight cues, music cues and occasionally stage crew cues all filter through Nik's headset. His involvement in the rehearsal process leading up to our performances makes him an invaluable asset in pulling all the cast and crew together for the best performances possible.
Q: Explain the Renaissance lighting - what can it do, how many lights do we have? What is your "dream" set up for lighting?
A: The Renaissance theater lighting is a mixture of old lights (in tech, we call lights "fixtures") and an old lighting system and new lights with a more modern lighting system. We use an ETC Ion console as our light board, which controls over DMX our old lights using an older dimmer rack as well as directly routes through DMX splitters to our newer lights. We use lamp fixtures as well as LED fixtures. Cinderella will use over 100 channels to control over 50 fixtures. In a dream lighting set-up, we would bypass the old dimmer rack entirely and use primarily LED intelligent lights. We had plans to start upgrading the lighting before COVID took such a financial toll on the arts and theater world. Fortunately, we're still easily able to achieve some beautiful lighting looks with what we have, even if it's not as energy or labor efficient.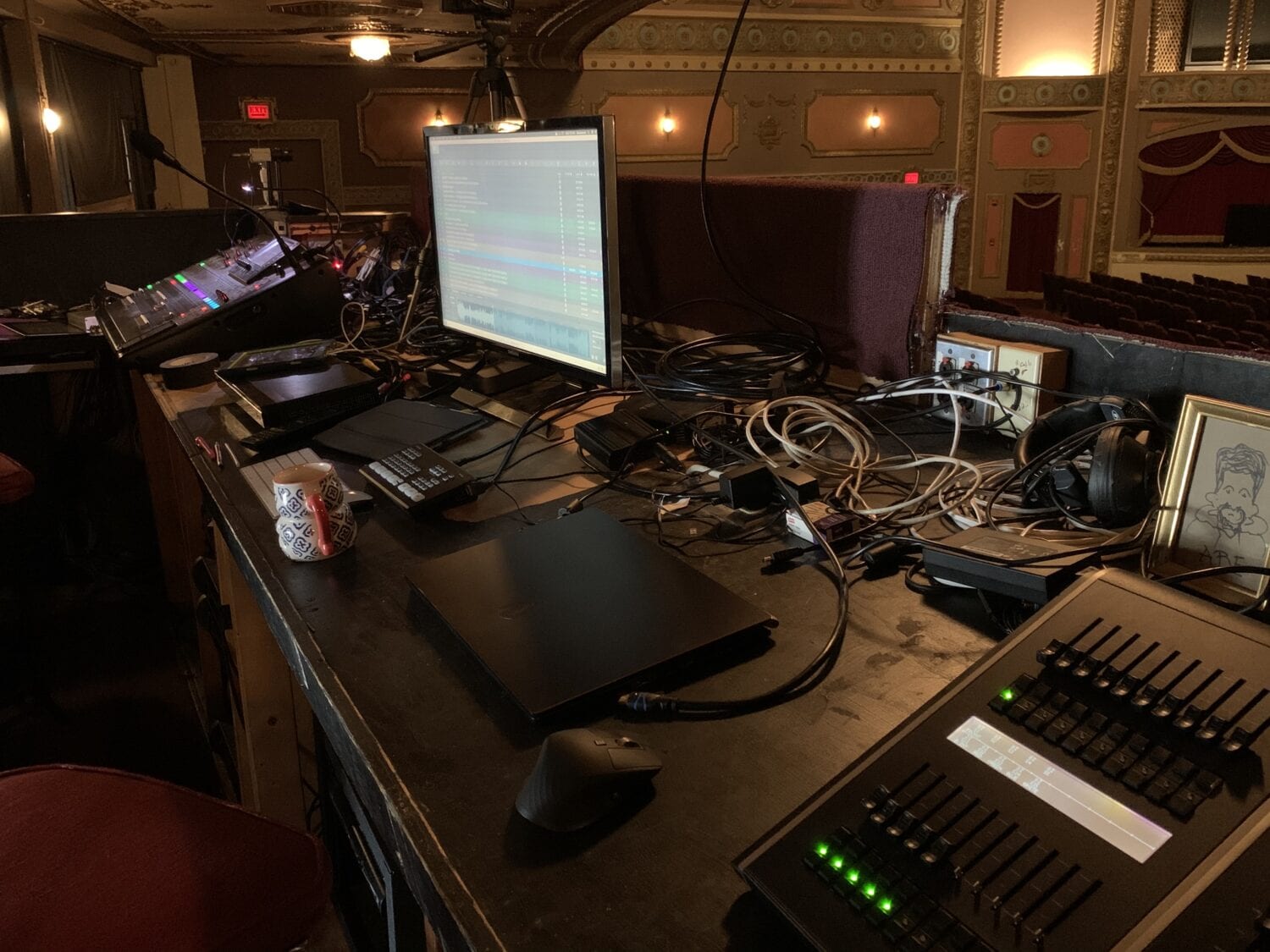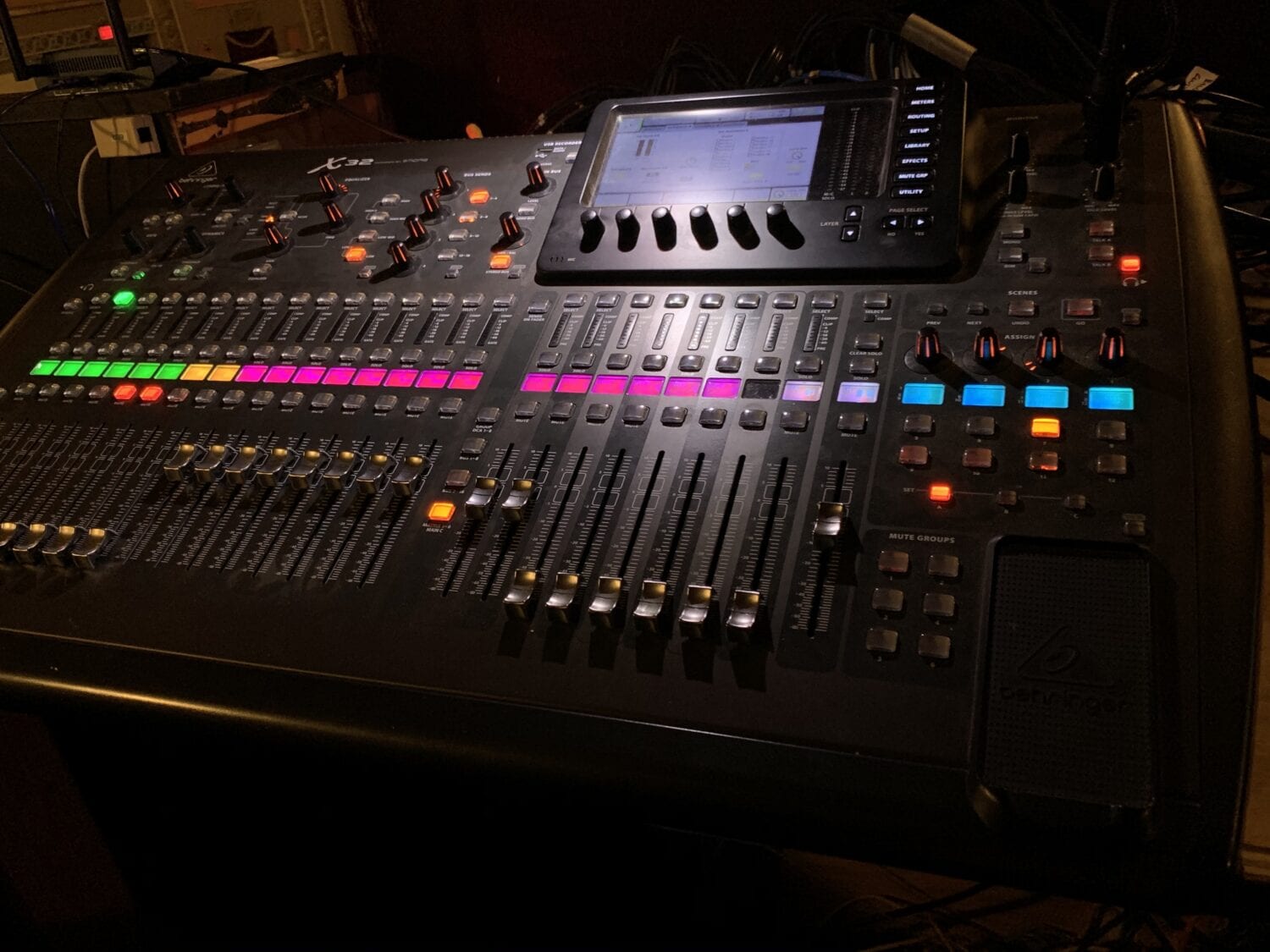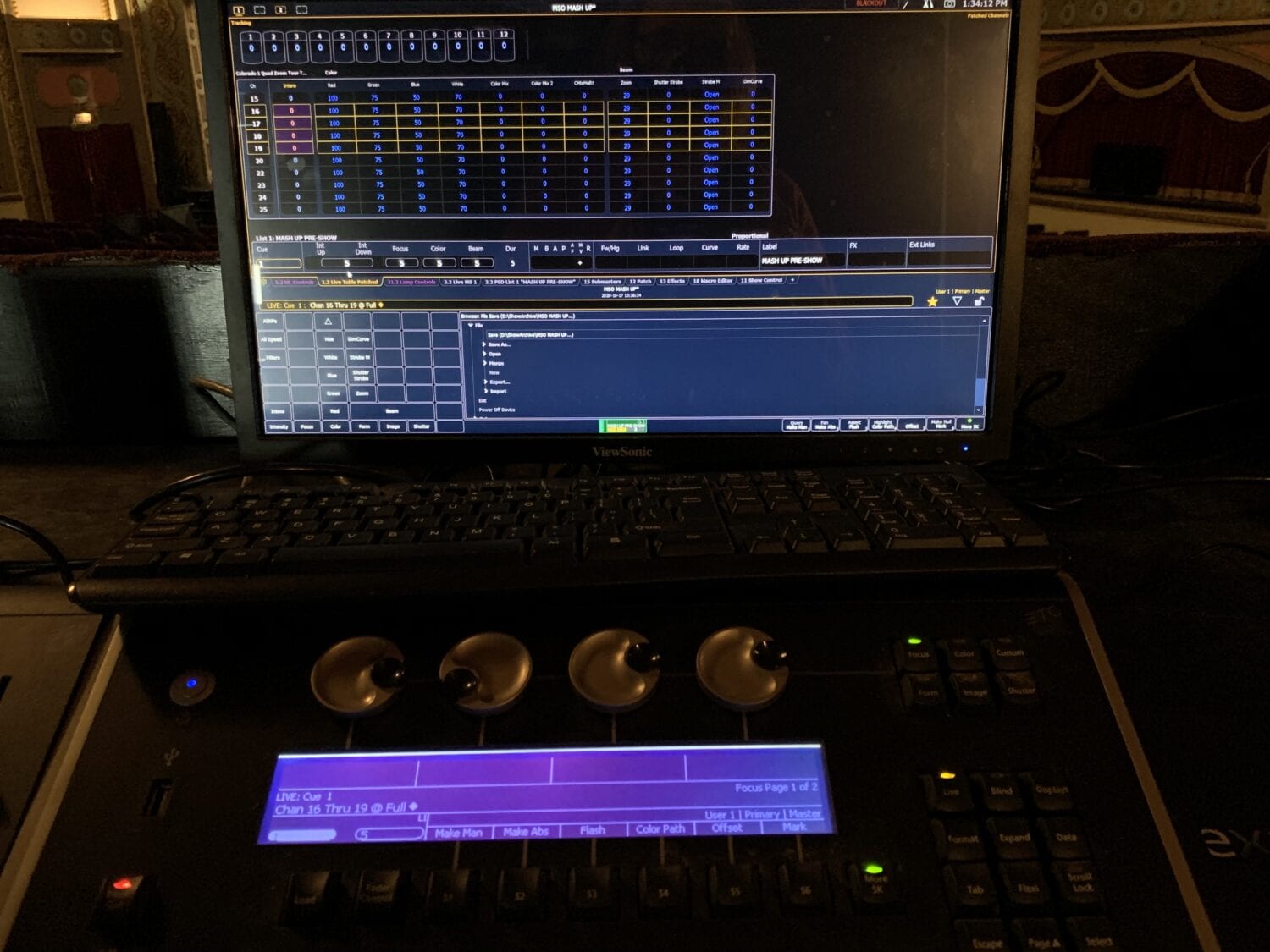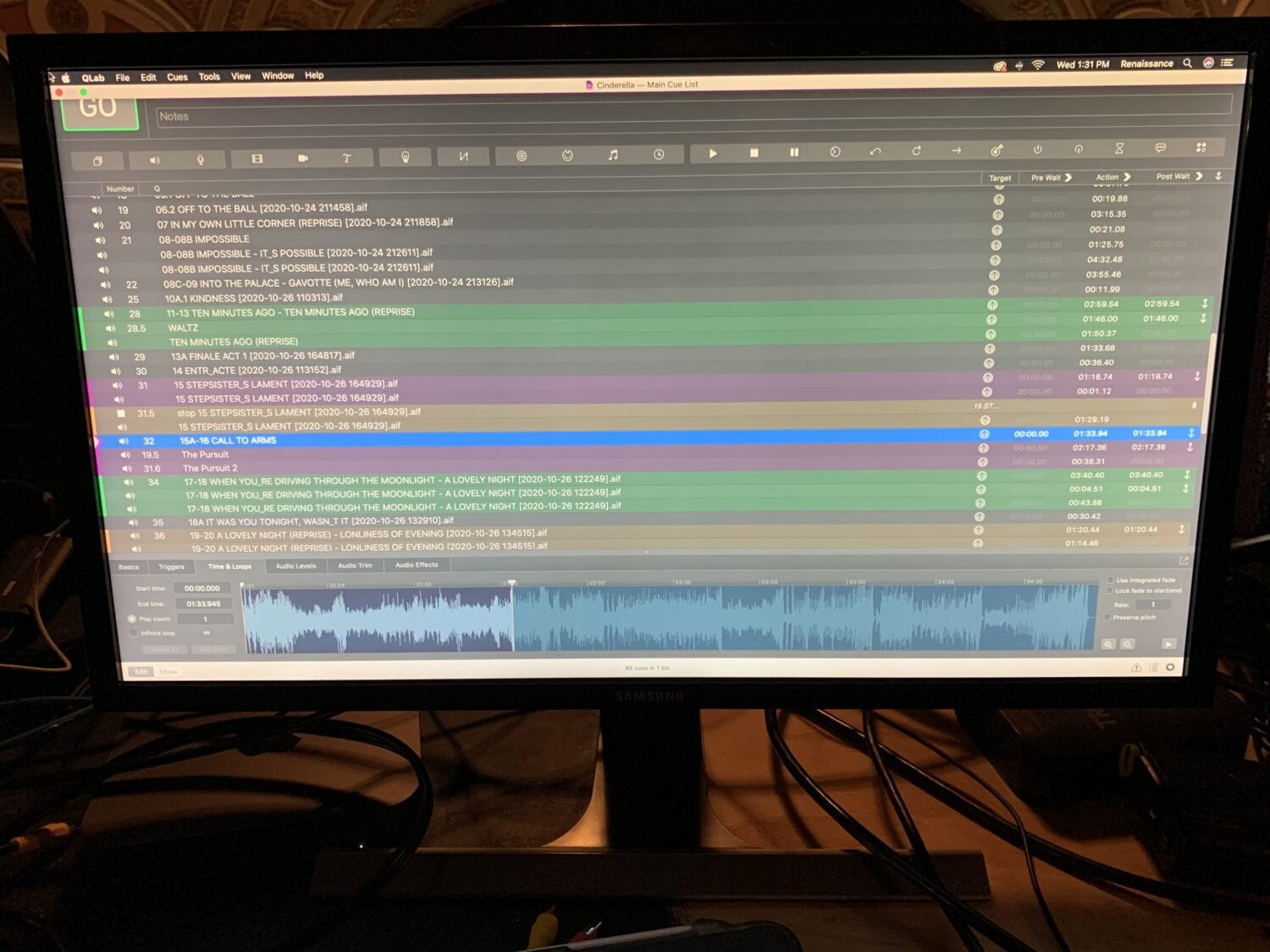 Q: Same questions for sound.
A: Sound in the Renaissance is much the same as lighting, a mixture of old and new audio equipment. We use a Midas M32 console for our main sound board. Most of the music for a show is ran over USB from our Q-lab computer to the sound board. After that, it's all about the cast mics. We have 22 wireless packs. We typically use headset microphones on our cast members. Cinderella is quite a large cast. We don't even have enough channels on our sound board to individually mic every member of the ensemble. So typically, I dig through the script and assign microphones based on spoken lines from lead and supporting actors. To guarantee a nice, full and blended sound from the ensemble (most of whom are not in microphones) we actually create our own ensemble recordings, which reinforce the ensemble singers during our performances. With the cast recordings blended in with the live microphones on stage, I would argue we have some of the best, live performance theater sound in our region.
Q: Let's talk about Cinderella - what will be different about Cinderella sound and lighting than in past productions?
A: Sound for Cinderella isn't particularly unique from other productions we have done at the Ren, but the lighting will be a whole different challenge. We are doing a lot of really incredible projection mapping for Cinderella. Projection mapping is using projectors and software to cast images and videos onto our set to create the scene details. But in order to see those images and videos, the lighting has to stay fairly dim. So, the challenge will be creating a balance between lighting each scene to see the performers while also keeping the projections bright and clear. It's going to a show of artistic compromises between our Projection Designer, Ryan Shreve, and myself! I think the end result is going to be really astounding for our audience to experience! It's a visually striking show.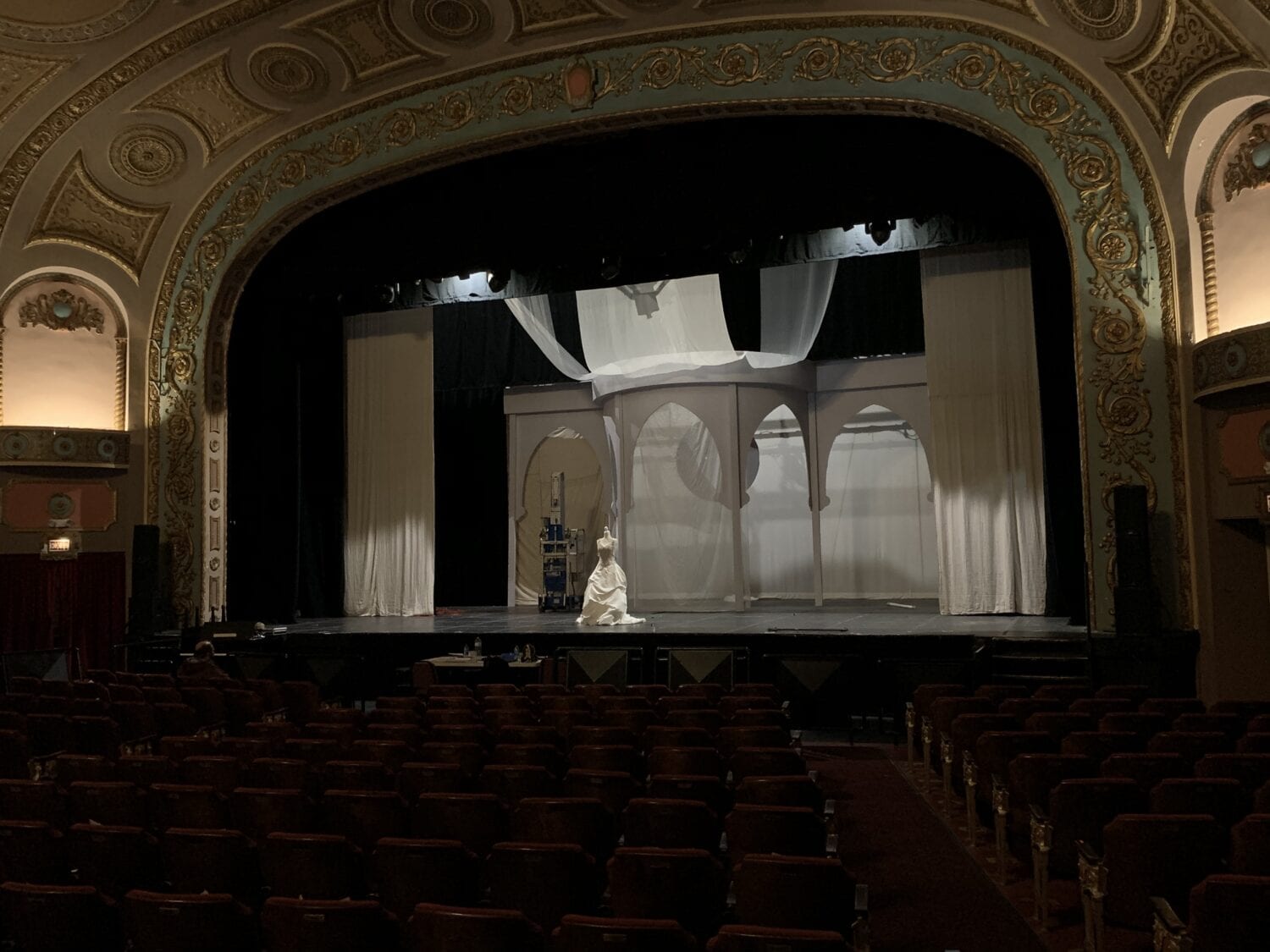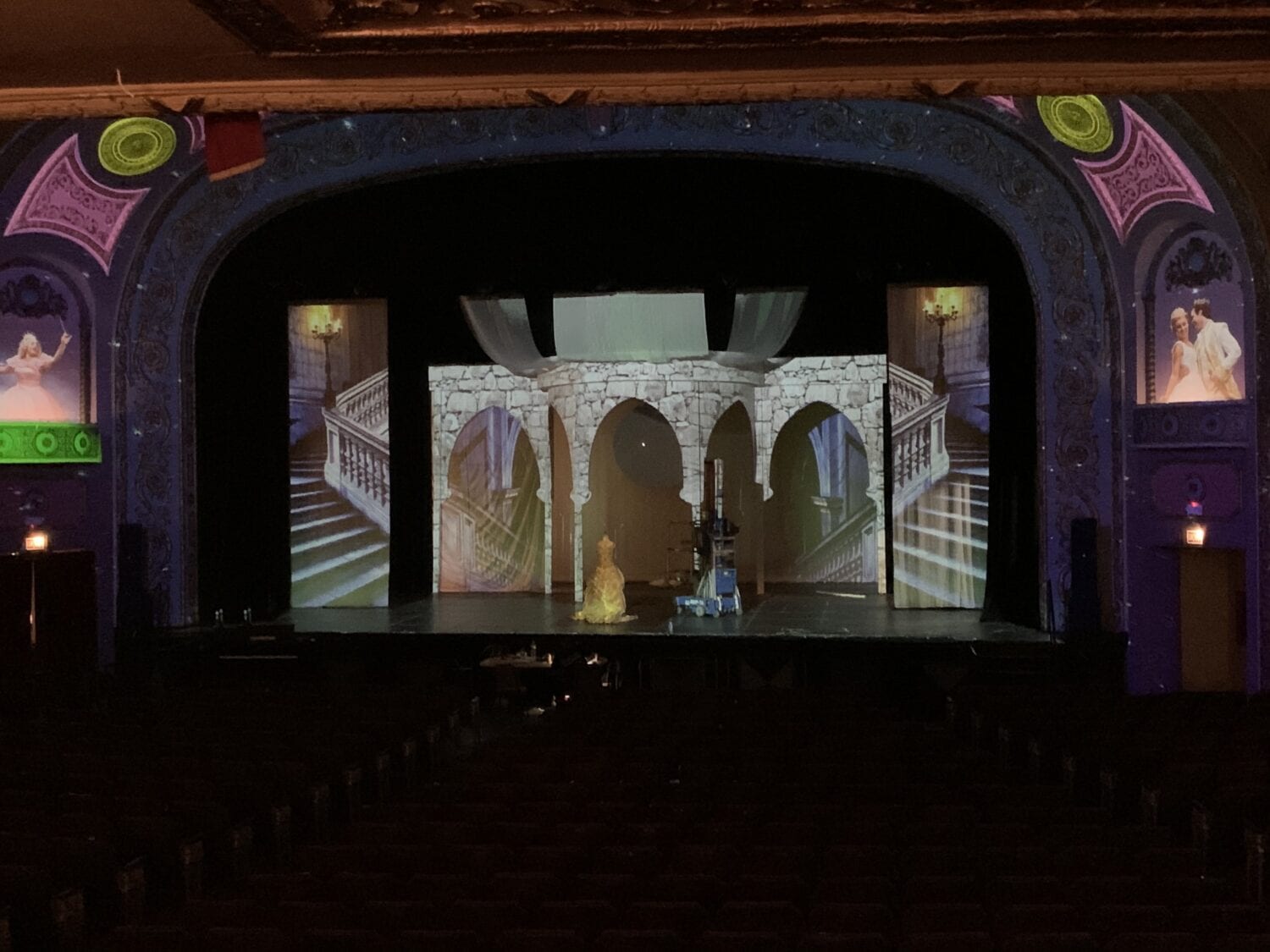 When I'm designing sound and lighting, everything starts with the script and set-design. We typically have our initial production meeting, where we discuss what the Director wants the set to look like for the show, how big the cast will be, whether we are using tracked music or a live orchestra, and what big tech elements there may be for any particular show. For example, Cinderella is a big cast, so that means a lot of mics and makes ensemble recordings essential. For the set, knowing we wanted to try and do a lot of projections determined what the overall set-design would look like as well as the lighting design. From there, it's up to our amazing team to make all of those initial ideas a reality for our audience. It's a lot of coordination, communication, and trial and error but we are lucky to have a team of phenomenal and passionate technical artists at the Ren.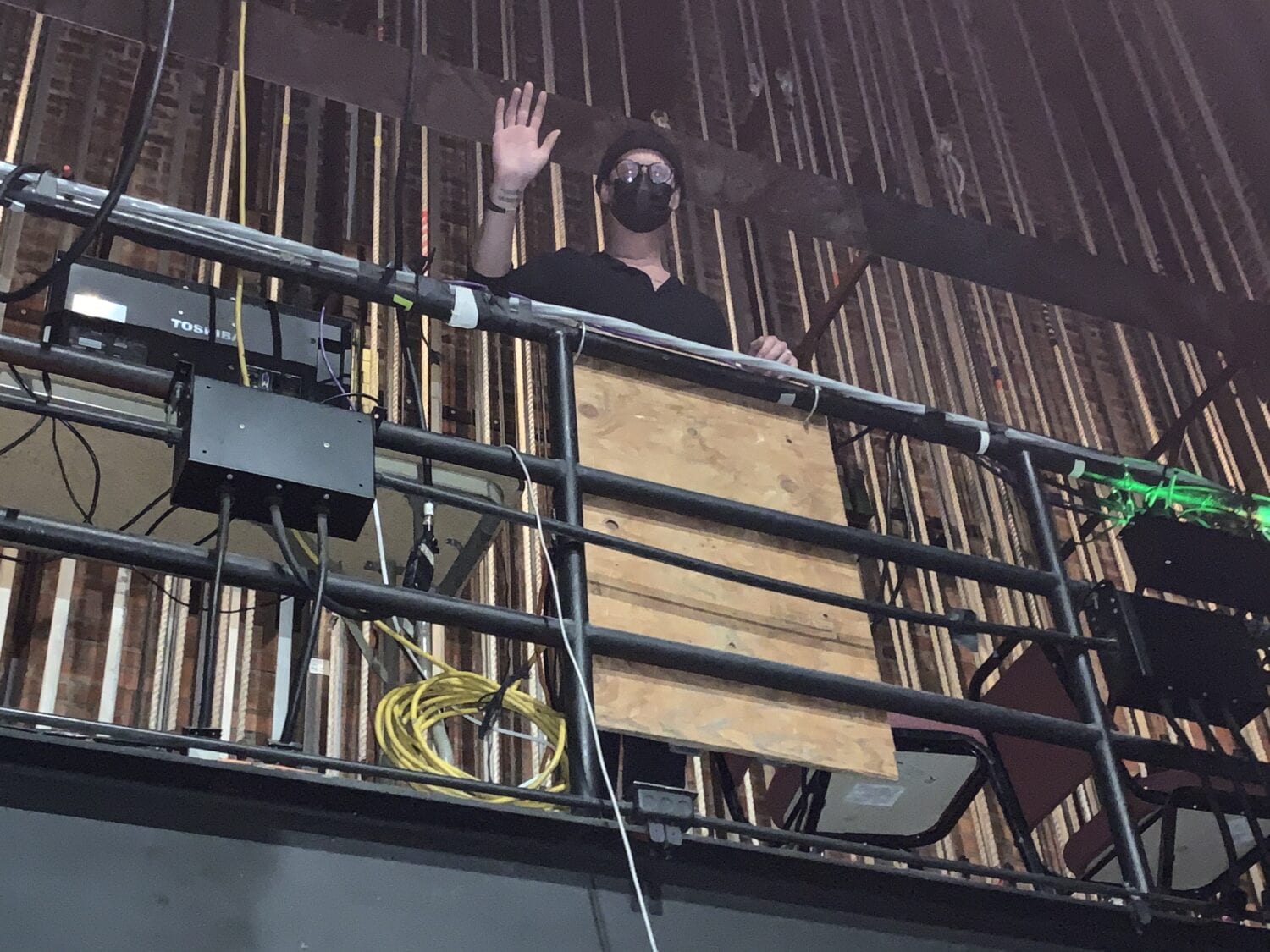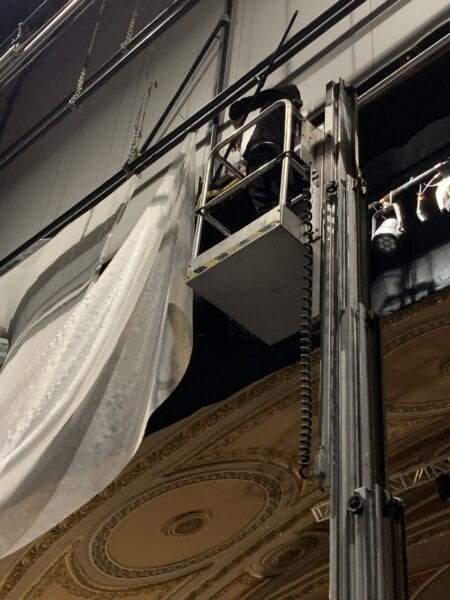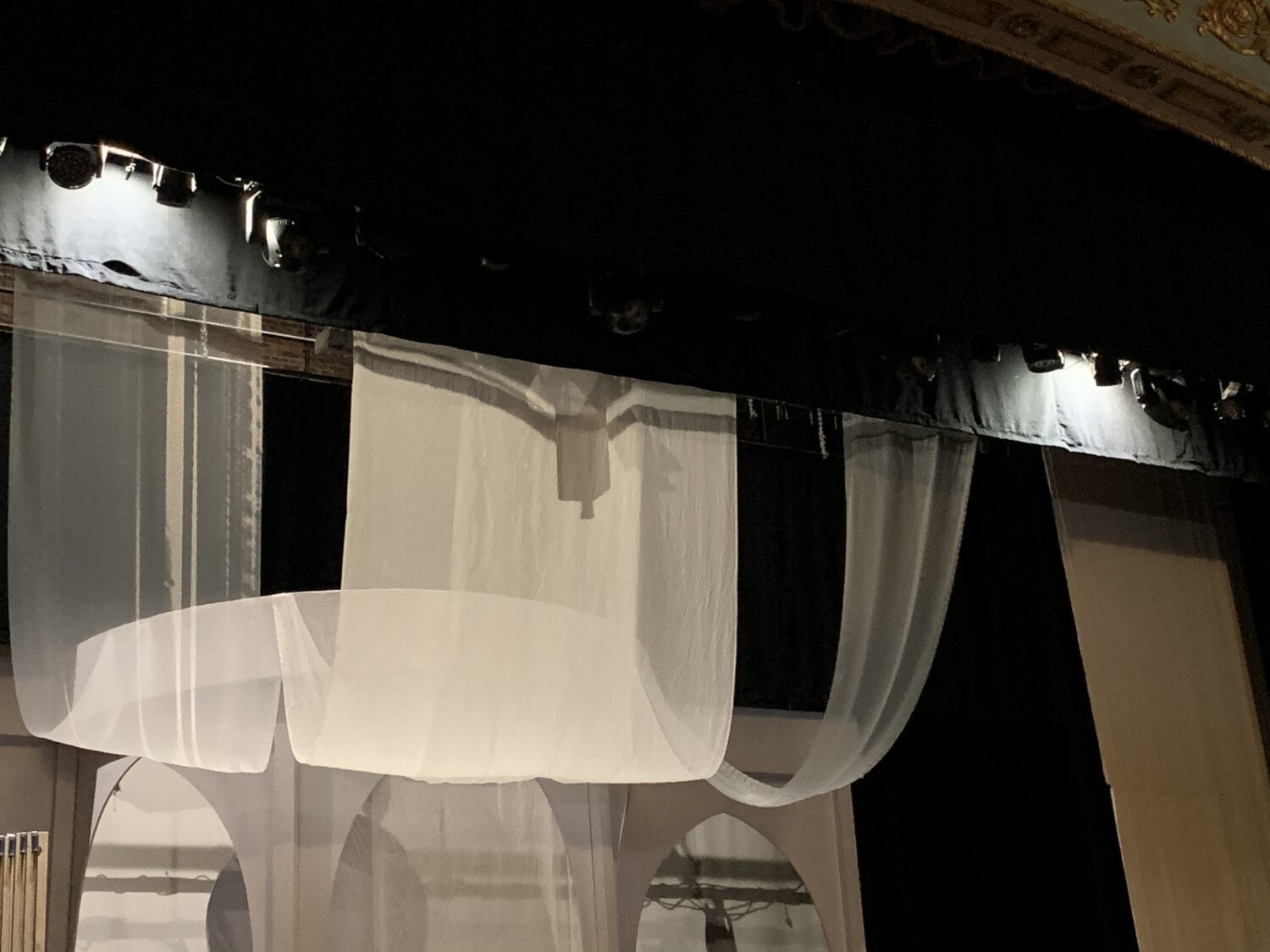 Cinderella: The Broadway Musical is truly a Renaissance production not to miss. Performances are November 13-15, 20-22, and an Encore Performance on December 5. You can even catch it at home with the new At-Home Streaming option.