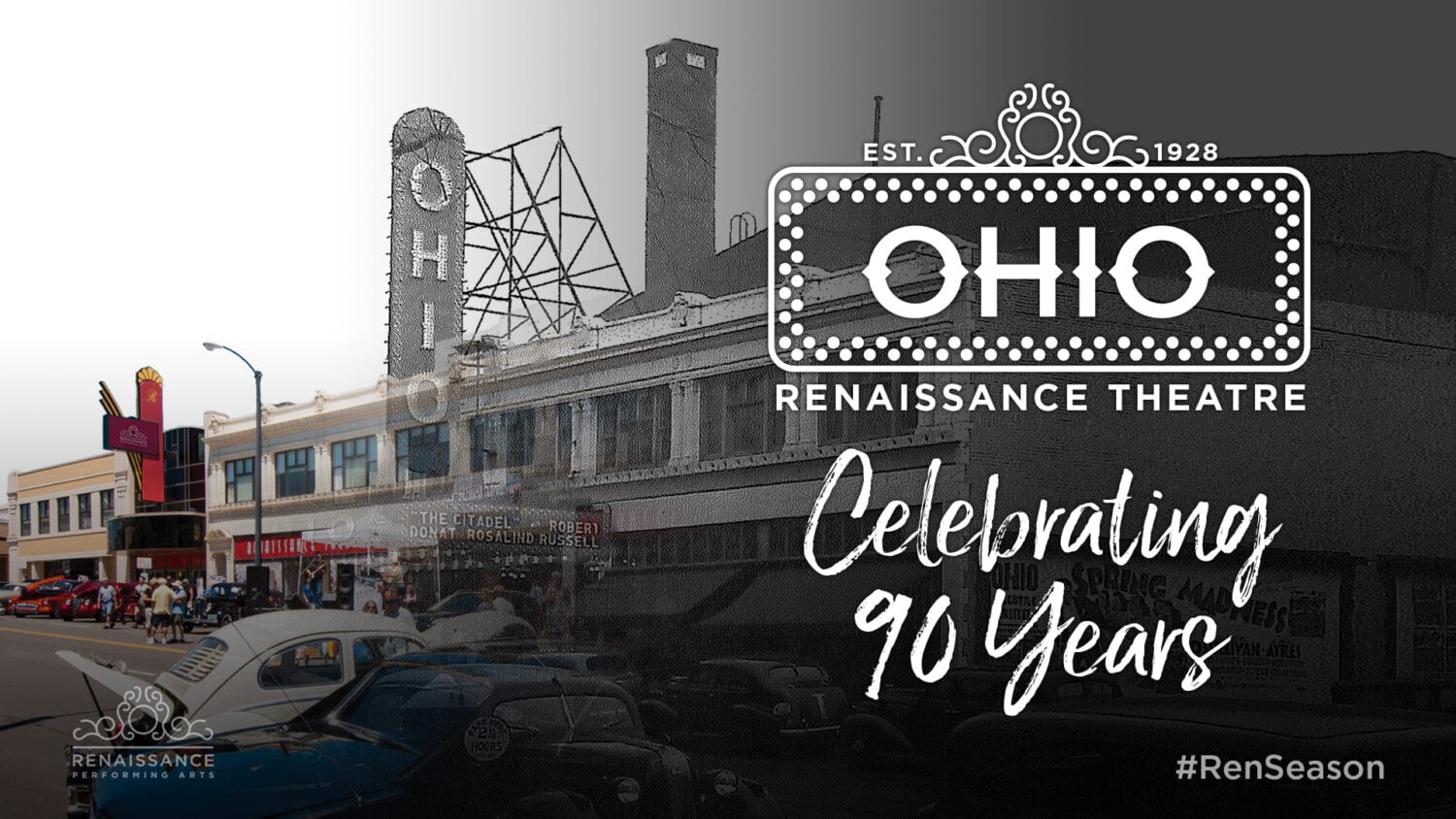 by Colleen Cook
We have SUCH an incredible 2017-2018 Season Lineup! We've been literally bursting to tell you about it, and last night, we had the opportunity to spill the beans on the season!
It's a big year for the Renaissance Theatre, in fact, it's our 90th Anniversary year. This January will mark 90 years since the historic Ohio Theatre opened in a blizzard to a sold out house on January 18, 1928. We are remarkably grateful to be here 90 years later, fully-restored and fully-operational, and still selling out on the regular to Mansfield's incredible audiences.
We have FORTY shows in our 17-18 season, truly something for everyone. So, here's the rundown: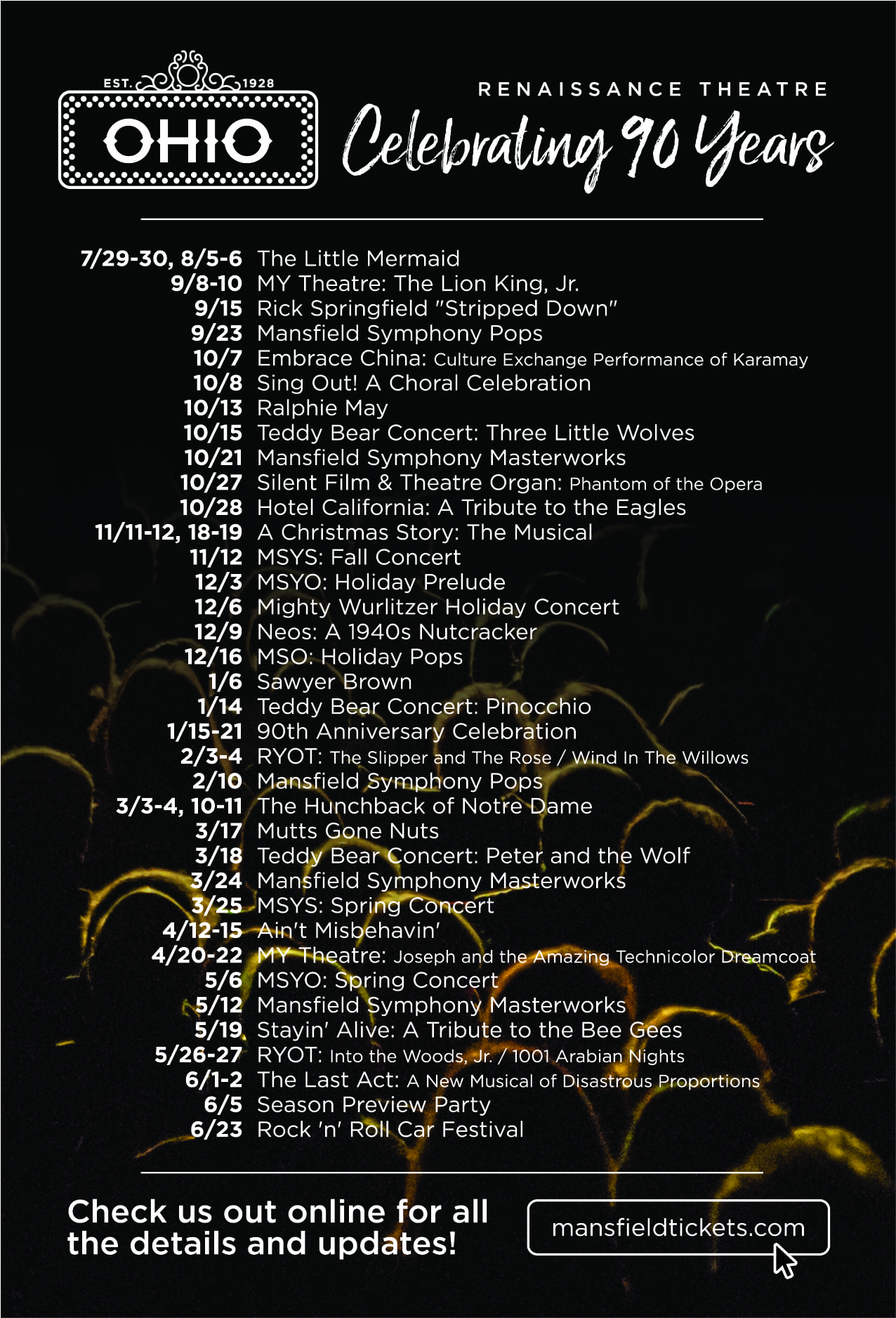 For way more details, ticket information, and more check out our Events page here!