About the Mansfield Symphony
Experience musical brilliance and youth empowerment through our professional symphony and dynamic youth ensembles.
Mansfield Symphony Orchestra
The Mansfield Symphony Orchestra (MSO), led by Music Director Octavio Más-Arocas, has a rich history which directly contributed to the establishment of the Renaissance Performing Arts Association as known today.
Founded in December 1930 by Eugene Weinberger, it aimed to serve the community through collaboration. Over the years, the orchestra has evolved into a professional ensemble with many notable soloists. A Symphony Chorus was established in 1977, and youth orchestra programs were added in 1984.
In 1997, the Mansfield Symphony merged with the Renaissance Theatre, forming the Renaissance Performing Arts Association. Today, it is recognized as one of the country's premier small-budget orchestras, attracting local talent and young musicians from prestigious institutions like Oberlin College's Conservatory of Music and the Cleveland Institute of Music.
With a commitment to excellence, the Mansfield Symphony Orchestra provides a high-quality symphonic experience that engages musicians, patrons, and youth, reflecting its mission.
Music Director
Octavio Más-Arocas serves as the Music Director and Conductor of the Mansfield Symphony Orchestra. His journey began at the age of eight when he received his first trumpet, igniting his passion for music. After a transformative experience conducting as a teenager, Más-Arocas knew he wanted to pursue conducting for life. With an impressive resume conducting orchestras across the globe, including the Leipzig Gewandhaus Orchestra and the Filarmonica George Enescu, he brings immense talent and vision to the Mansfield Symphony. Más-Arocas is dedicated to fostering a vibrant arts community and creating inclusive and captivating concerts for all audiences.
Personnel
Victor Beyens—Concertmaster
Paul Martin—Operations Manager
Maria Beyens—Personnel Manager
Alora Eyerly—Librarian
Mansfield Symphony Chorus
The Mansfield Symphony Chorus, established in 1977, is an integral part of the Renaissance Performing Arts Association. You can look forward to witnessing the talented Chorus participating in performances alongside the Mansfield Symphony Orchestra throughout the season. The Chorus actively welcomes community members and aims to captivate audiences of all ages.
Chorus Master
Introducing Jacob Poiner, the Mansfield Symphony Chorus Master, a versatile talent with a rich background in both choral direction and theater arts. As the 7–12 Choral Director at Lexington Local Schools, he has impressed audiences with his performances in various productions, including Spring Awakening and Assassins. Jacob's dedication extends to education, where he molds future performers as the director of Choirs and Theatre. A graduate of Ashland University, he brings a deep commitment to the arts, evident through his involvement in theater groups and leadership roles during his academic years.
Mansfield Symphony Youth Orchestra
The Mansfield Symphony Youth Orchestra (MSYO) is a premier ensemble of talented high school musicians from a more than 10-county region in North Central Ohio. As the only youth orchestra within a 65-mile radius of Mansfield, the MSYO showcases around 80 members each season through performances on the Renaissance stage and within the community. Led by Conductor Stephen Domka, this program offers a unique opportunity for young musicians to excel and grow.
Conductor
Stephen Domka is the conductor of the Mansfield Symphony Youth Orchestra and an experienced orchestra director at Lexington Local Schools. With a background in piano and violin, he has 20 years of teaching experience and holds bachelor's degrees in Violin Performance and Music Education. Steven has received accolades from prestigious music organizations and is an active performer in symphony orchestras. He also maintains a private studio, teaching violin and viola to a dedicated group of students. Based in Mansfield, Ohio, he is a passionate advocate for music education and an accomplished musician in his own right.
Mansfield Symphony Youth Strings
Since 1992, the Mansfield Symphony Youth Strings (MSYS) program has provided young students with additional musical instruction and a valuable ensemble experience. The Youth Strings program consists of approximately 50 students, mainly in grades 6 through 10, fostering musical growth and collaboration in a supportive environment. For more information on the Youth Strings program, please contact the Mansfield Symphony Orchestra
Conductor
Alora Eyerly (Director, Mansfield Symphony Youth Strings) was born and raised in Mansfield, Ohio. She is a 2019 Lexington Graduate and is the daughter of Stephen and Brenda Domka. Mrs. Eyerly first started playing the violin at the young age of three under the tutelage of her father, Stephen Domka. She began piano lessons at the age of eight with Carol Bernhardt and finished her high school years with the late Liz Pastor (Ashland University Piano Professor). She also participated in the yearly OMTA Ribbon Festival and OFMC Festival for both violin and piano. Alora also participated in Youth Strings, under the direction of the late Percy Hall, and Matt Domka; as well as participating in the Mansfield Symphony Youth Orchestra under the direction of Randy Heidlebaugh. She was also a member of East Central Regional Orchestra for six years and participated in All-State Orchestra for two years. Mrs. Eyerly is a graduate of Kent State University and holds an associate's degree in The Arts and a bachelor's degree in K-12 Music Education.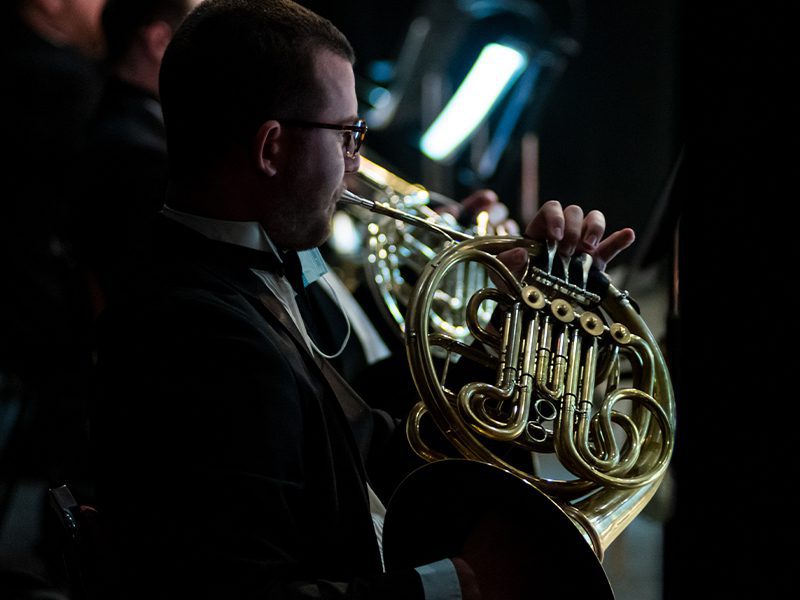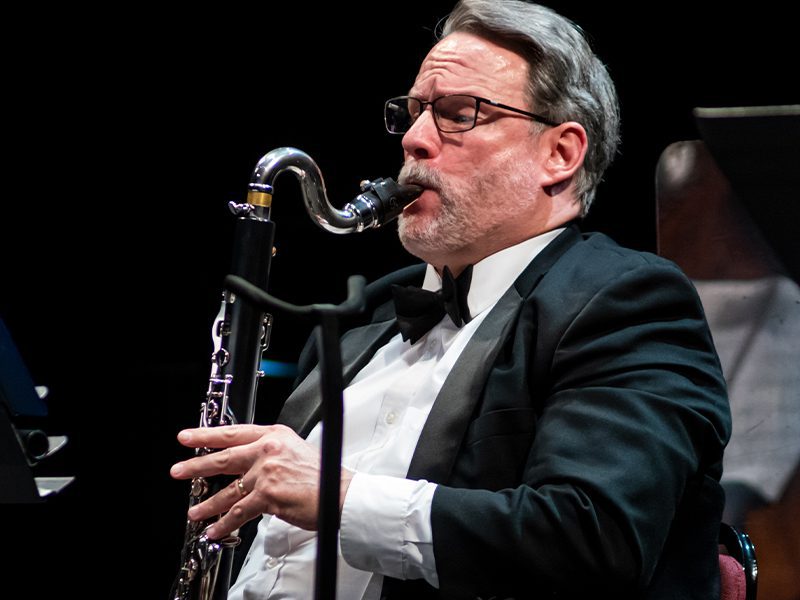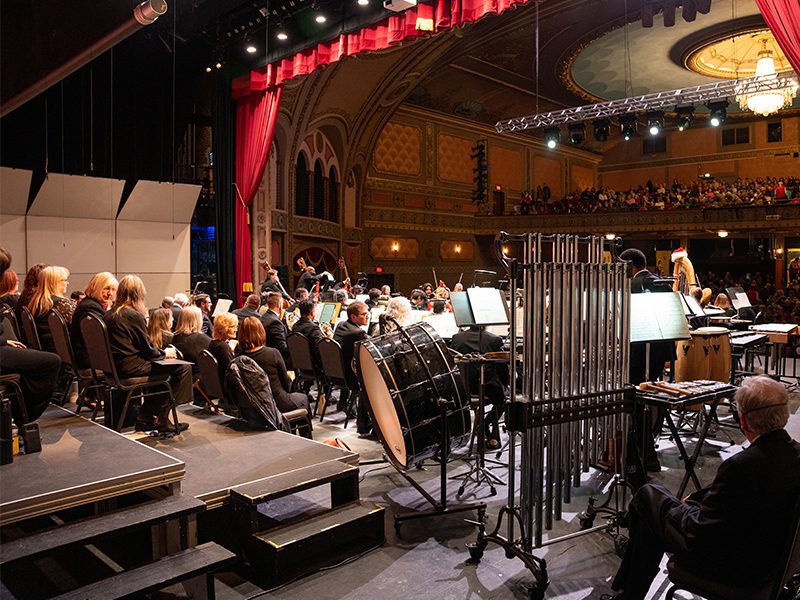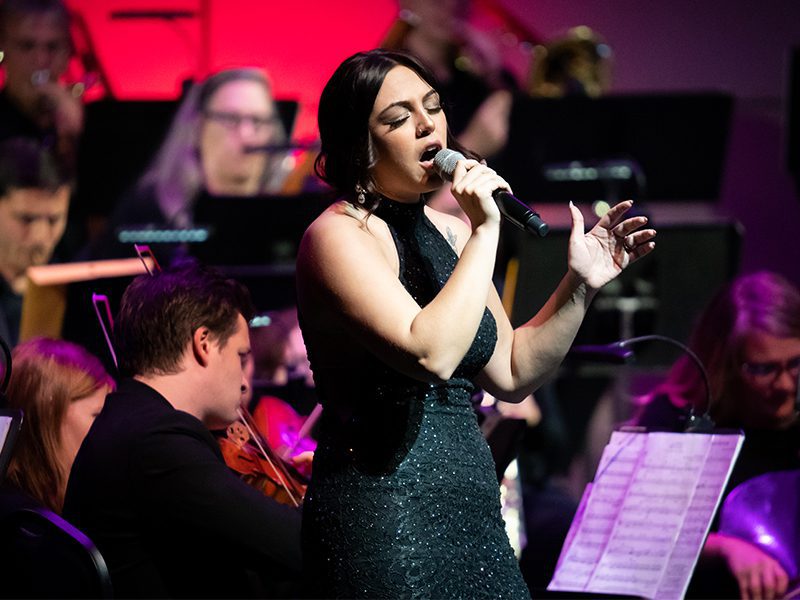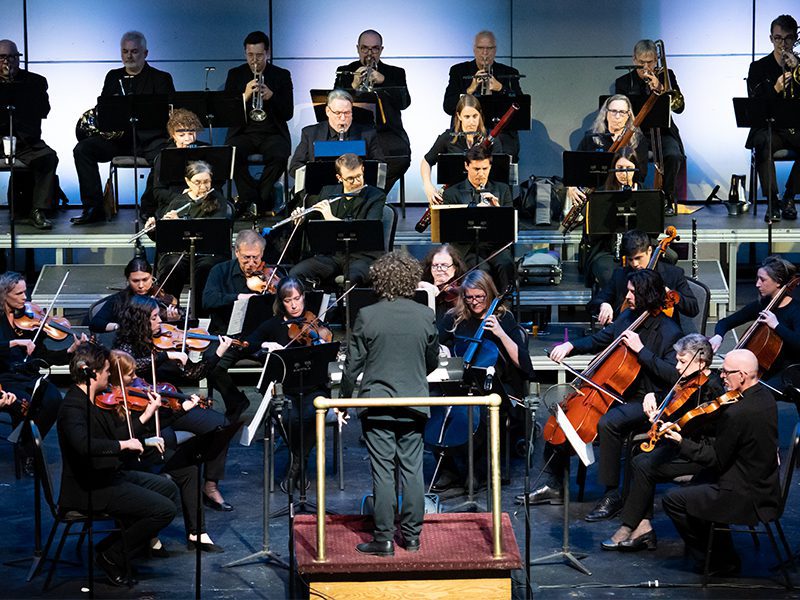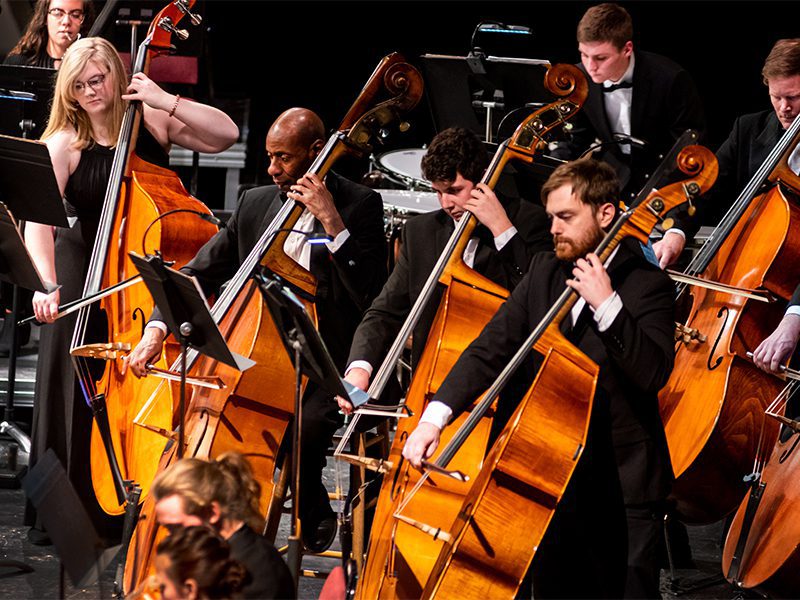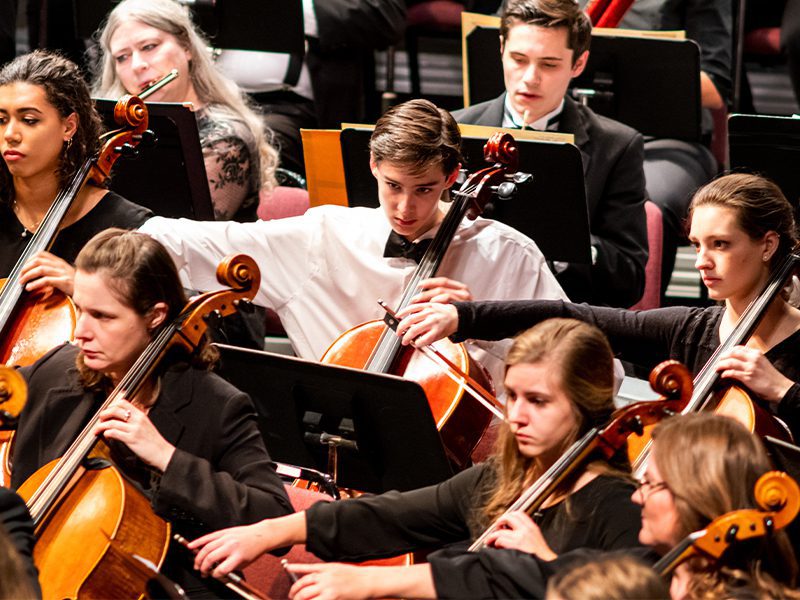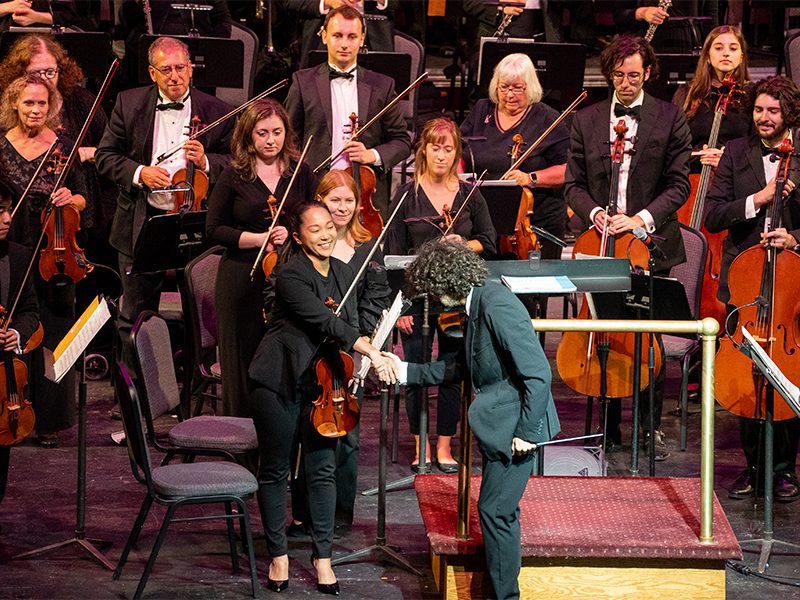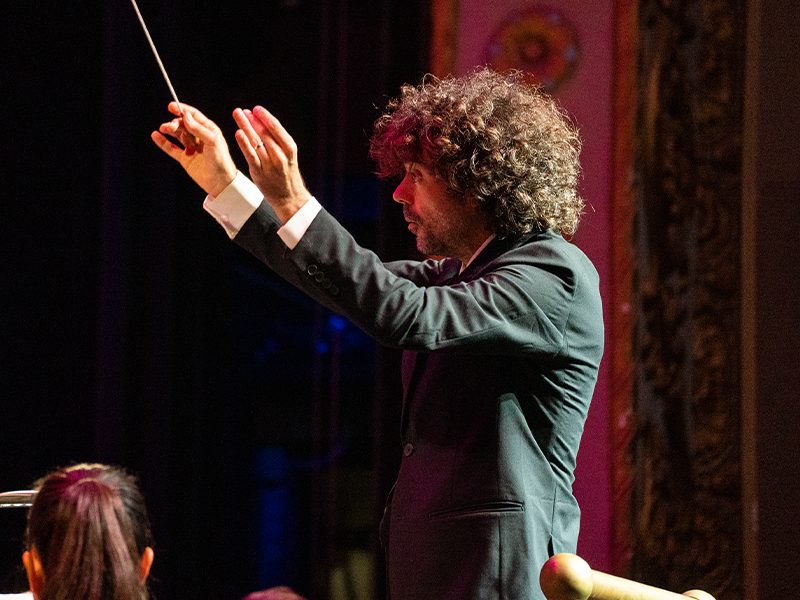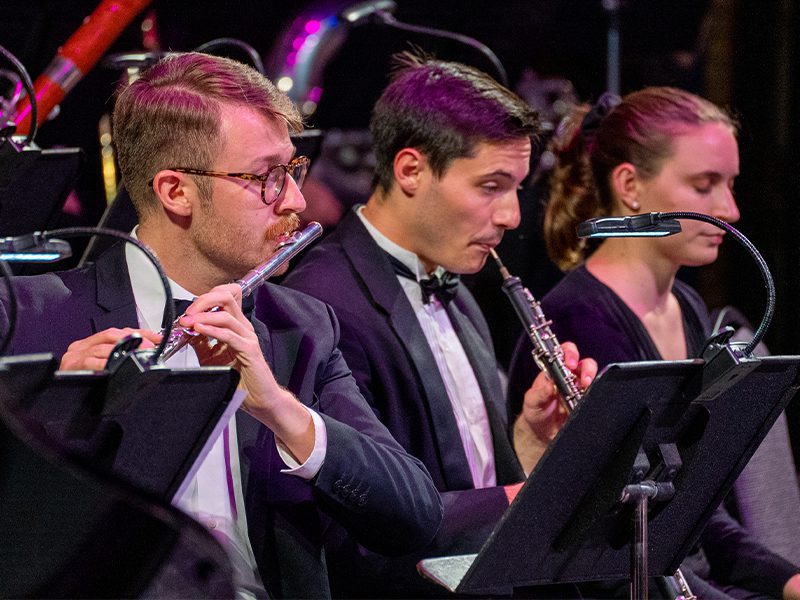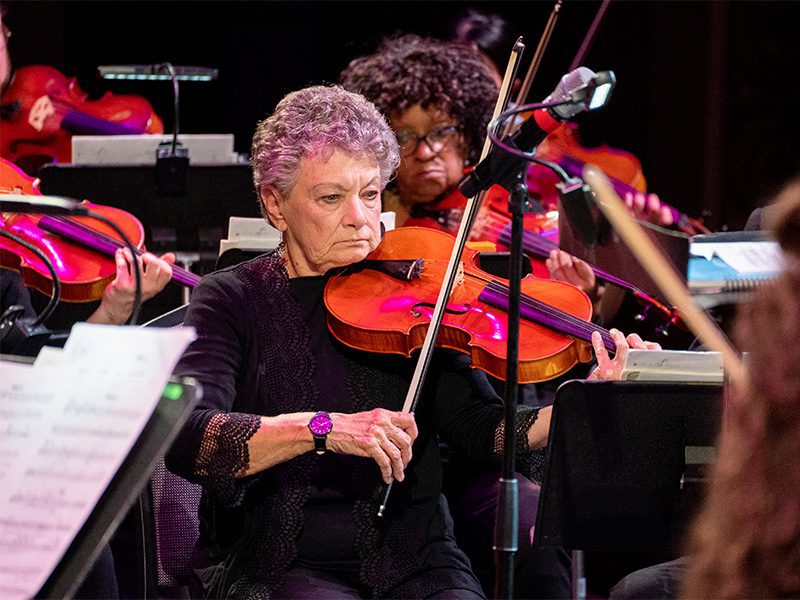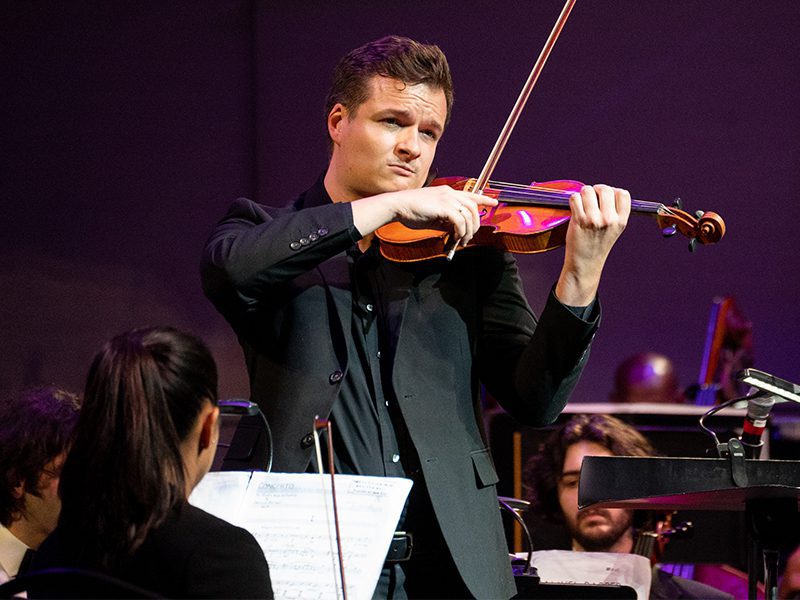 Coming Up This Season