---
September 25, 2020
@
8:00 pm
-
10:00 pm
The concert features vocalists Caroline Grace Williams, Jody Odom Jr, Condrea Webber, Leah Gesouras, Ryan Shreve, MacKenzie Leland, Christian Shepherd, McKenna Stoffer, Jaren Baer, Ellie Nickoli, Mike Miller, Kara Hancock, Michael Ruehrmund, Emma Skaggs, Erynh Hollobaugh, Nykera Gardner and Deon Taylor and includes such song favorites as 'Friend LIke Me' from Aladdin, 'Let It Go' from Frozen, 'Out There' from Hunchback, 'Circle of Life' from The Lion King, 'When She Loved Me' from Toy Story 2, 'Bare Necessities' from The Jungle Book, 'You've Got a Friend In Me' from Toy Story, 'A Whole New World' from Aladdin, 'How Far I'll Go' from Moana, 'Reflection' from Mulan and many more. Directed by Ryan Shreve.
---
Inside or out - you choose!
When You Wish Upon a Star will be staged lived inside the Renaissance Theatre with additional viewing for drive-in patrons in the Ren Backlot. Outdoor socially distanced seating will be available as well.
Food Trucks
The Plymouth Cheesecake Lady will be in the Backlot both nights.
Smitty's & Co. and A1 Entrees will be onsite Friday.
On Saturday, Deja Food will join The Plymouth Cheesecake Lady.
---
The Ren Backlot Series
Throughout the summer, the Renaissance will present various outdoor entertainment events in the parking lot behind the theatre.
Come and safely enjoy concerts, live performances, and drive-in films projected onto a brand new screen generously donated by Lind Media Company and Lind SignSpring Group, LLC, and the Panasonic 8000 Lumen 3LCD Digital projector and Short throw
Lens donated by Rand and Mary Smith.
EVENT DETAILS
Unless otherwise announced, all events will be held in a Drive-In format to accommodate current guidelines for mass gatherings. However, you may bring a chair and sit in socially distant seating areas or outside your vehicle. Patrons are required to wear masks at all times when outside of their cars and while in the physical building unless eating or drinking. The lot will open 1 hour before the designated performance time.
Audio for all Backlot events will be broadcast on an FM radio station. If your car doesn't have FM stations or if you want to conserve your battery, you are welcome to bring your own portable radio.
Admission is $25 per car, and it is highly recommended that you purchase online. For safety reasons, no cash will be accepted at the gate. Please note that tickets are very limited. Please purchase in advance and check our social media pages for capacity announcements.
Parking will be on a first-come, first-serve basis, with larger vehicles such as trucks and SUVs asked to park in the rear out of consideration for other patrons.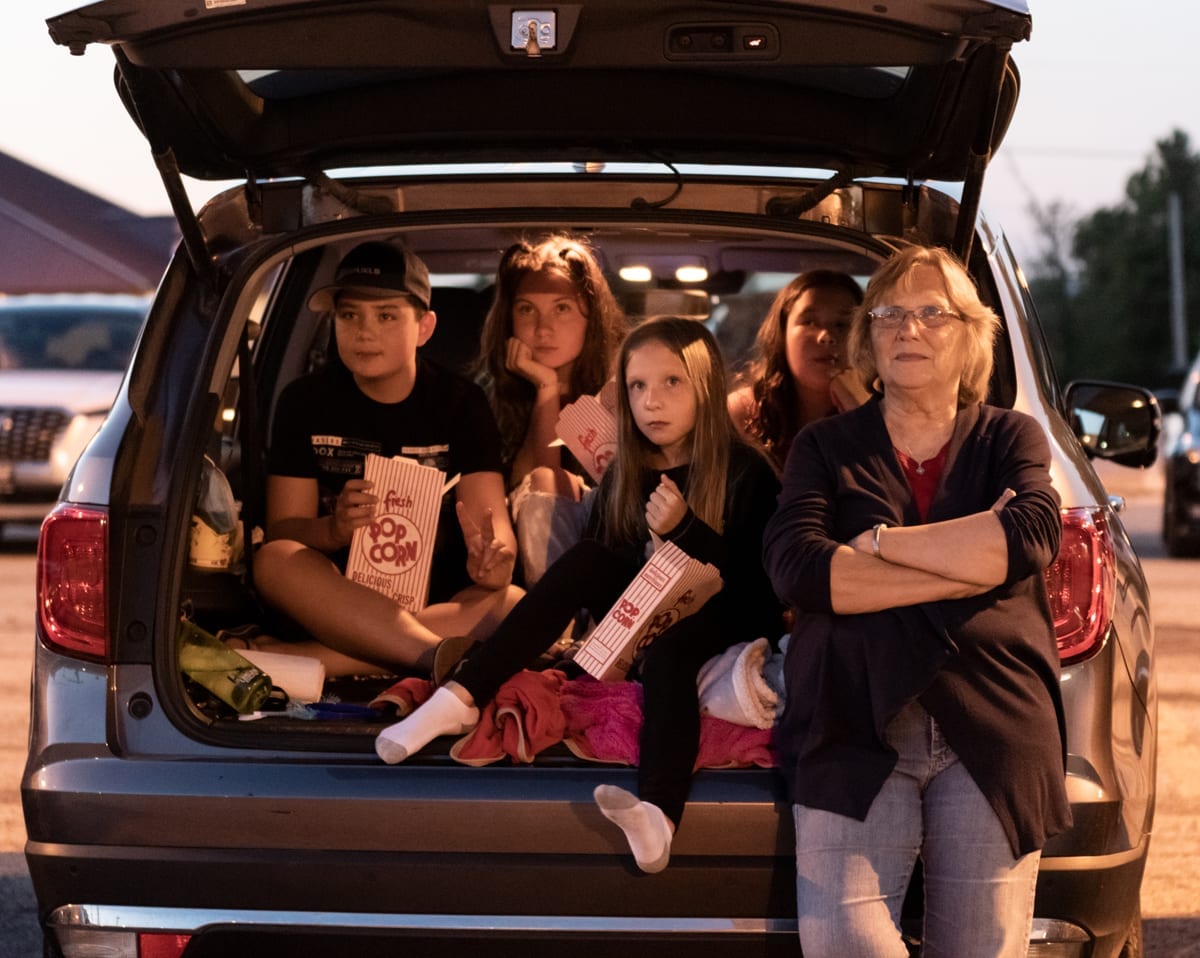 FOOD, RESTROOMS, & SAFETY
You are welcome to bring your own food and we encourage take-out from local restaurants. Food Trucks will be on hand depending on availability, and the Ren will of course have popcorn, drinks, and candy available for purchase. Renaissance concessions may be purchased online with your ticket and picked up at the food kiosk.
The restrooms inside the Renaissance's back entrance will be open for your use. They will be sanitized throughout the evening and will be limited in capacity.
Cars will be ushered out by row after the performance.
Keep an eye on our website and social media for any changes or additions to the schedule! Until we can be inside the theatre again, we are excited to bring the stage to you!
---
Pricing
| | |
| --- | --- |
| General Admission Price: | $15 |
| Drive-in Parking (per vehicle): | $25 |
Our Safety Measures for Public Performances
PLEASE READ: The Renaissance is currently utilizing a seating chart that recognizes social distancing for the 2020-2021 season; patrons who purchase a group of 2 or more tickets for a show are welcome to sit together within their purchased ticket range upon arrival at the theatre. Seat availability is subject to change pending government regulations, and patrons who would like to maintain a socially-distanced seat or are interested in changing their seats if restrictions are lifted should contact the Box Office directly to be added to a notification list.
All tickets purchased online and via phone are available for pick up at the Renaissance Box Office will call window prior to the event or during normal business hours.
---
Related Events