PARKING IS ALWAYS FREE!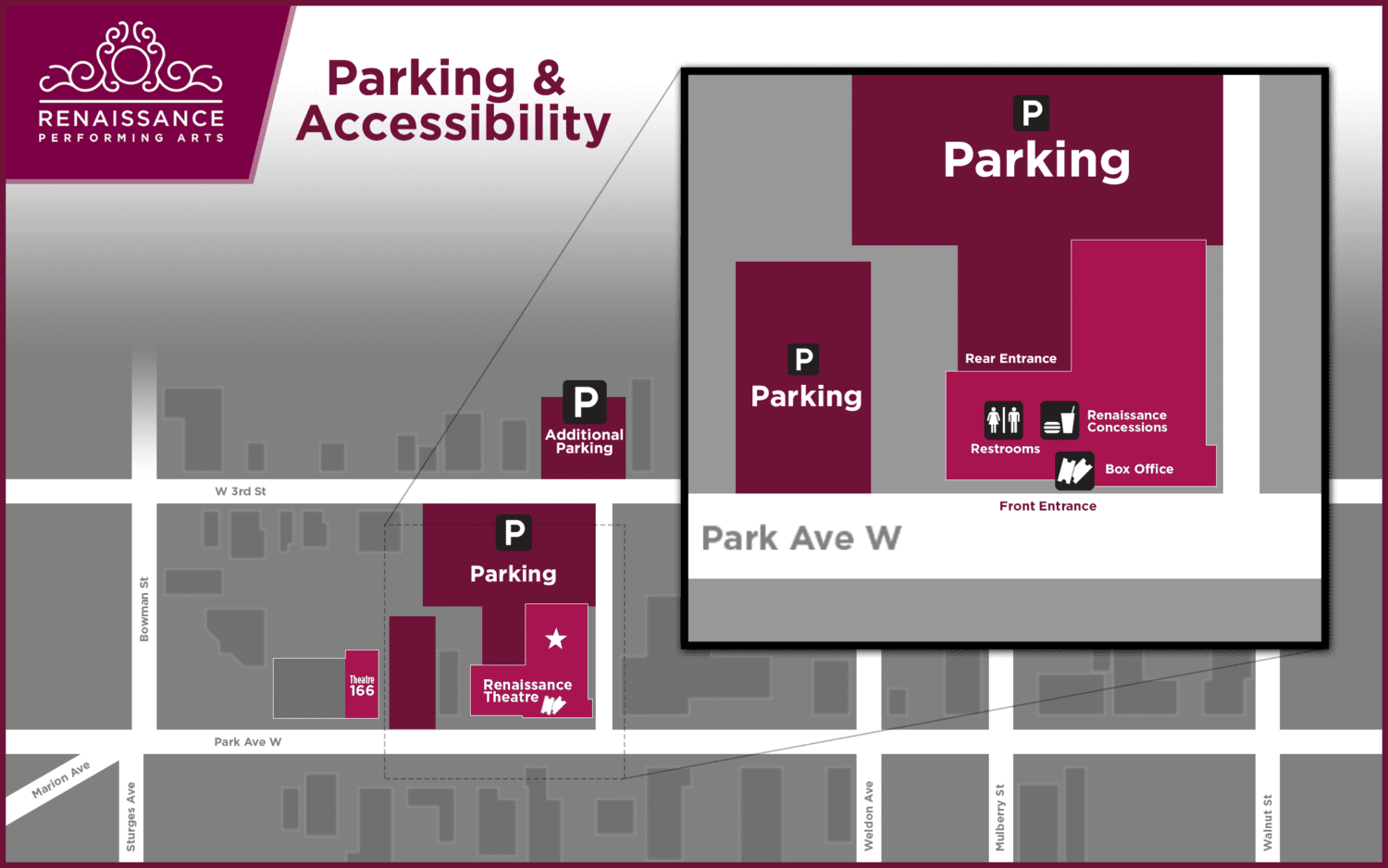 Further Parking Information for the Renaissance Theatre
Free parking is available in the parking lot directly behind the theatre and may be entered via Third St. or off of Park Ave. West between the Renaissance Theatre and the Holiday Inn. An additional RPA lot is located across Third St. between the Sons of Italy and Harmony House. Additional street parking is available along Park Avenue and Third St.
Parking Information for Theatre 166
Free parking is available to the right (South) of the building; however, it is a small lot. You may use the additional parking directly behind the Renaissance Theatre with a short walk (1/4 of a block) to Theatre 166.