Daniel Congdon is graduating from Saint Peter's High School. He is a trumpet player who has been in the MSYO for four years and has studied trumpet for seven with Lew Friend. At St. Peter's Daniel has played in the concert band, pep band, and pit orchestra and has been in District 10 Honors Band, East Central Regional Orchestra, Ashland Honors Band, and Ashland Community Band, In addition to music, he was in Varsity track for two years, National Honor Society for two years, Varsity, Academic Challenge team for four years. Daniel was in the First Honor Roll and A Honor Roll and has volunteered at a community food bank as a food distributor. He also performs trumpet weekly at the 11:30 mass at Saint Peter's Church. In the future, Daniel will attend the Ohio State University where he will pursue a bachelor's degree.
My name is Kevin Maxwell, and I am a senior at St. Peter's High School. I have played clarinet since 5th grade, and I have played clarinet in MSYO since junior year. I am also a member of my school's marching band and pep band. I was a participant in District X Honors Band, East Central Regional Orchestra, and Ohio All-State Band. I am a member of the Cleveland Orchestra Youth Orchestra as well. Unfortunately, I will not be able to attend tonight's concert, due to a scheduling conflict with the Cleveland Orchestra Youth Orchestra, but I wish MSYO luck for the final concert of the year. I want to thank my parents, Bob and Jen Maxwell, for their encouragement of my musical endeavors. I would also like to thank Dr. Tom Reed for giving me private lessons, and Lew Friend for his hard work as my band teacher. Thank you to Zoe, Daniel, Cara, Andrew, Jun, and Sydney for keeping me company during rehearsal. Most of all, thank you to Randy Heidlebaugh and Jan Dahlinghaus for all that you have done for me and MSYO. Yours and others' work is why Mansfield has such an excellent orchestra in the area. My plans for my future post-graduation are to attend college. I have been accepted to OSU and the University of Michigan, and am awaiting decisions from five other schools. I plan to major in science/engineering, with a possible minor in clarinet performance.
Joseph Bishop is the son of Gregg and Tina Bishop. He goes to Crestview High School and plays the trumpet and french horn. He has been apart of MSYO for 1 year. Joseph has participated in concert band, marching band, jazz band, and pep band for all four years of high school. He has been first chair for all four years and a section leader for three. Joseph has also been apart of the Richland Academy of the Arts big band and the Ashland area community concert band. Joseph has participated in Solo and Ensemble for two years and in the Biannual Firelands Conference honors band both years. He has also worked at Dairy Queen for two years. Joseph will attend the University of Akron in the fall and will major in nursing.
Zoe Blank is the daughter of Brad and Sue Blank. She is a senior at St. Peter's and this is her third year in MSYO. Zoe has played the flute for eight years and piccolo for two years, during which she has received lessons from Becky Pittman. She is a member of her school's marching band, pit orchestra, and pep band. She has also participated in District Honors Band, East Central Regional Orchestra, and Ashland Honors Band, as well as solo and ensemble, at which she has earned superior ratings on both flute and piccolo. Outside of MSYO, she is involved in cross country, bowling, National Honor Society, Key Club, and Academic Challenge. She is a National Merit Commended Scholar and works at Dairy Queen. Zoe plans to attend Miami University and major in a STEM field.
Alexandra Moir is the daughter of Peg Moir and Susan Paynter. Alex is a senior at Lexington High School. She has studied French horn under the instruction of Cindy Heidlebaugh for 6 years. Alex has been a member of MSYO for 3 years. Alex also is a member of the Lexington High School marching band, symphonic band, and orchestra. She has participated in District Solo and Ensemble for the past 4 years and her ensembles have received a score of "1" every year. Alex participates in both Color Guard and Winter Guard at Lexington. She was selected as Outstanding Color Guard Member in 2018 and she is co-captain of the Winter Guard group this year. Alex is a member of the National Honor Society. She has been admitted to the Honors College at Kent State University where she will study Psychology with the intent of becoming a clinical therapist working with adolescents. Alex says "Thank you, Mrs. Cindy Heidlebaugh, for your patience, enthusiasm, and encouragement over the past 6 years. I am grateful to have learned from you. Thank you for nurturing the talent that you saw hidden inside me.
Ryan Dull is the son of Brian and Brenda Dull and attends Mapleton high school. He plays the bassoon and baritone and has participated in MSYO for the past 3 years. He originally switched from clarinet to bassoon in 2015. He has been apart of his high school marching band, as well as choir. He has played in the Ashland Community Concert Band as well as the East Central Region Orchestra. He is president of his high school FFA chapter and a current member of the Ashland County Jr. Fair Board. After high school, he will be attending OSU ATI with an Animal Science degree, with a Production Specialization.
Andrew Roberts, son of Mark and Carrie Roberts, is a senior at Lexington High School in Lexington, Ohio. He has played clarinet for over seven years. Besides the Mansfield Symphony Youth Orchestra, he is also a member of the Lexington Symphonic Band, Lexington Band of Gold, pit orchestra for school musicals, District 10 Honors Band, East Central Regional Orchestra, The Ohio State University Wind Symphony Honors Band, and Lexington Orchestra his freshman year. He has played in the MSYO for three years. He has studied privately for over five years with Betty Roberts. He says he does not know where he would be as a musician if it wasn't for Mrs. Roberts. She has taught him almost everything he knows about being a musician, and he cannot thank her enough for all she has done. He received the Instrumentalist Musicianship Award in orchestra his freshman year and the Director's Award his senior year of marching band. Besides music, Andrew is the president of the Lexington National Honor Society, founder, and president of Book Club, vice-president of Leo's Club, was an attorney and a witness on his mock trial team, and a Spanish Club officer. During his junior year, he received the Departmental Award in Mathematics—an award typically reserved for seniors—, various Outstanding Student Awards in subjects such as AP Chemistry, AP Biology, Chemistry, Biology, Pre-Calculus, and many more. He has received his Academic Letter for three years and a fourth tentatively in May. He has also received the 4.0+ GPA award throughout his entire high school career. Andrew enjoys volunteering with the American Red Cross and face painting at a local children's festival. Andrew plans to study chemistry at Rutgers University in New Brunswick, New Jersey, with a minor in Spanish and take a pre-med track.
Reagan Martin is the daughter of Kevin and Ryane Briggs. Reagan attends Ashland High School and is a member of Ashland's Marching Band, Symphonic Band, Musical Pit Orchestra, and Flute Choir. She has been playing the flute for 8 years and the piccolo for 3, under the instruction of Margaret Burkholder. Reagan has been a member of MSYO for the past 2 years. Reagan is also an active member in Ashland's National Honors Society, French National Honors Society, Tri-M Music Honor Society, French Club, and Trinity Lutheran Church. After High school, Reagan plans to attend Apex Academy for cosmetology. Reagan would like to thank her parents and her brothers for always supporting her, attending her concerts, and for listening to her ramble in French, all the while annoying them and not translating to English. And to the flutes of MSYO, thank you for always changing the titles to her music to make life a little more exciting.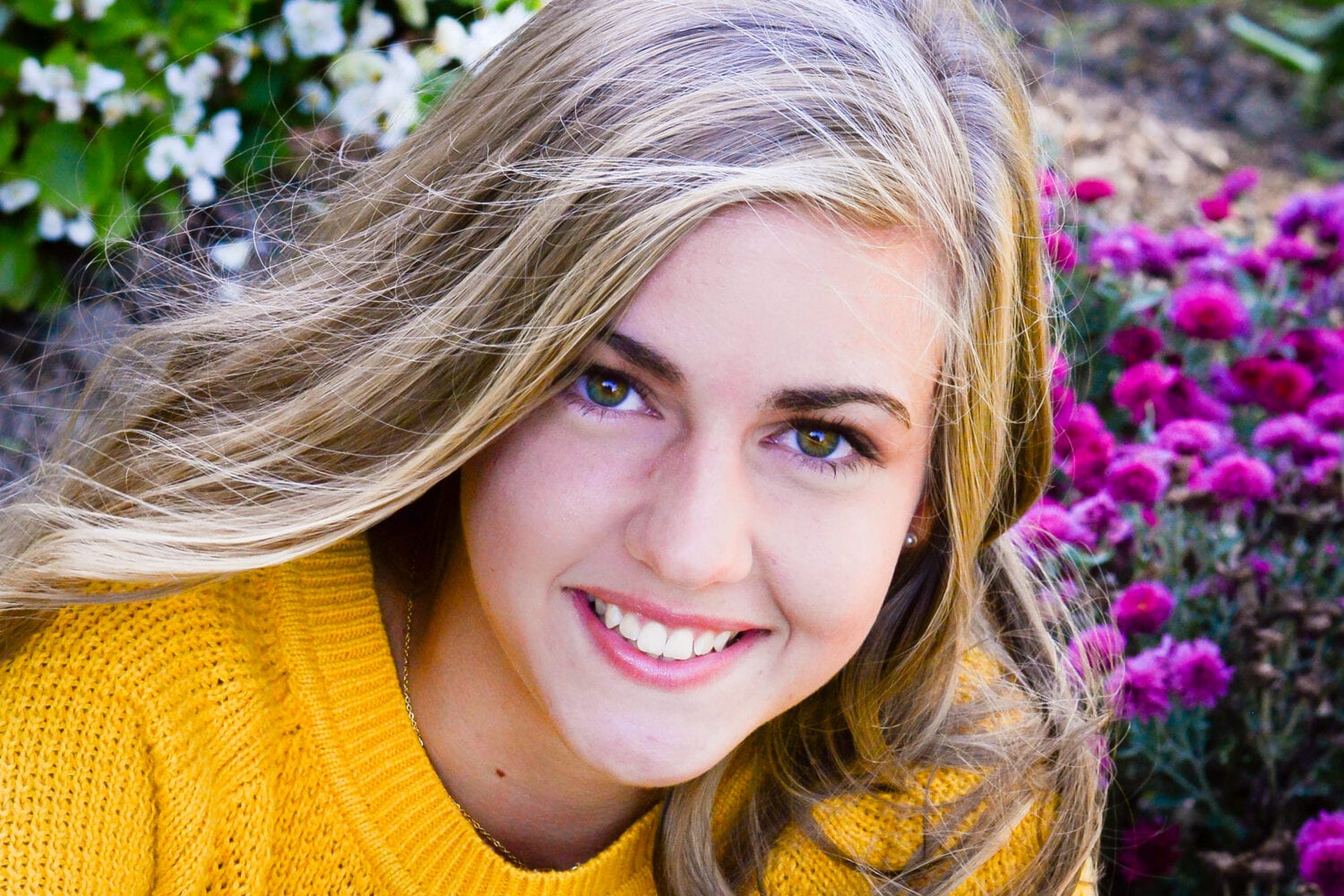 Brianna McFadden is the daughter of Chad and Heather McFadden. Before MSYO, Brianna was a two-year member of Mansfield Symphony Youth Strings. For the past three years, she has been a member of MSYO. Brianna has studied cello under Lindsay Brown for four years. She has studied piano under Nicole McFadden, Dr. Gulimina Mahamuti, and Dr. Michael Benson over the past twelve years. Brianna is homeschooled through Mansfield Christian, where she is a soprano in the high school choir and soprano and cellist in Image, their ministry choir. Brianna also participates in choir and the string ensemble at First English Lutheran Church. On piano, Brianna is a three-time gold medalist at the OMTA sonatina festival, has received three unanimous superior ratings at the OFMC festival, and was the winner of the 2019 concerto competition with MSYO. Brianna is a two-year captain and a four-year varsity letter winner on the Mansfield Christian girls soccer team. When she is not on the soccer field, she can be found in the weight room lifting with the other Trash Pandas. Brianna is planning on majoring in Music Education at a school yet to be determined. Her primary instrument of focus will be piano and she will continue playing cello as a secondary instrument.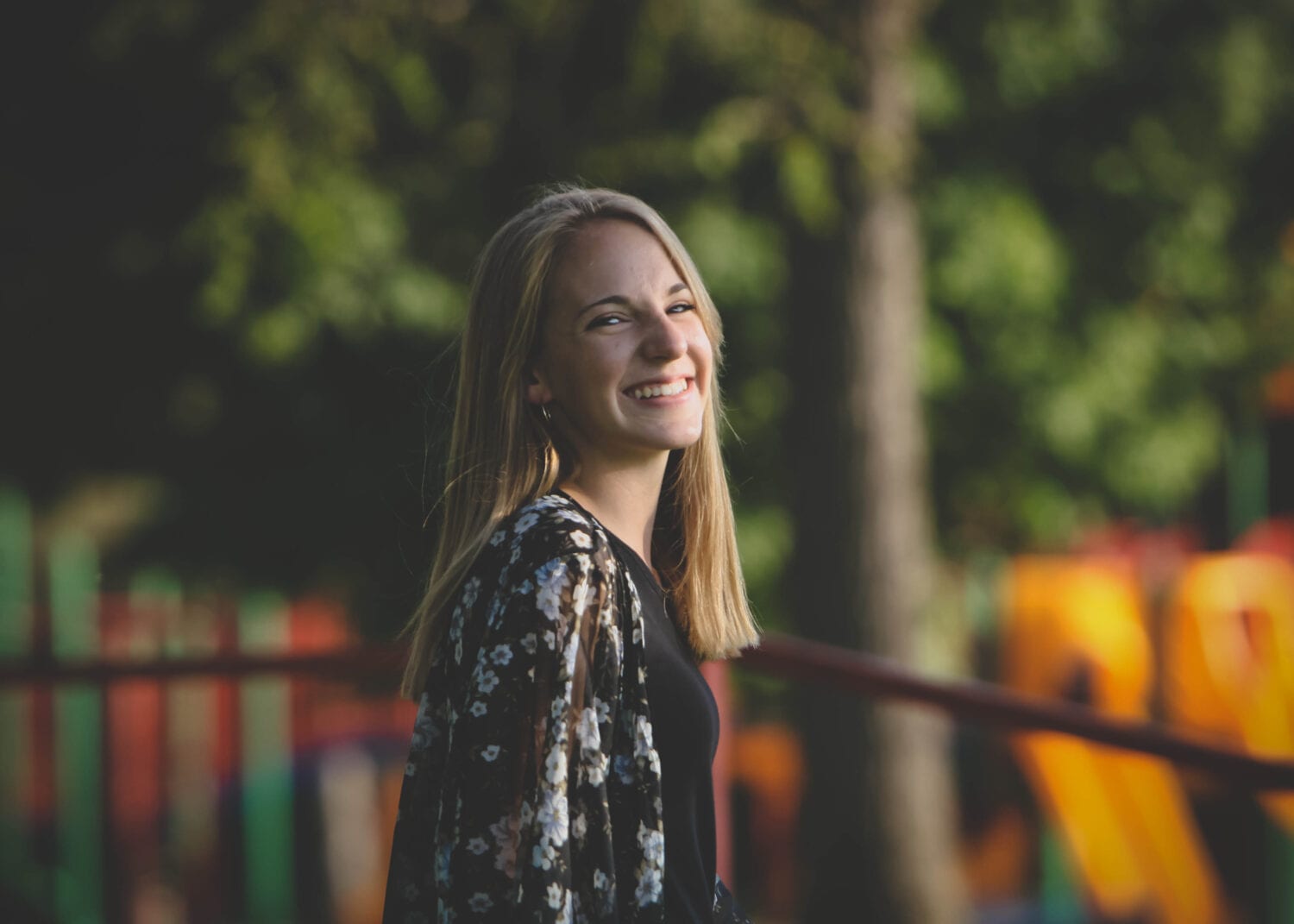 Leah Smith is the daughter of Tim and Rachel Smith. She is a three-year member of the MSYO, but has been playing percussion for 8 years. Leah attends Lexington High School and is a four-year member of the marching band (3-year section leader), 3-year member of the symphonic band, and a 2-year member of the orchestra. In marching band she has received Outstanding Freshman overall, Outstanding Sophomore overall, Outstanding Junior overall, Outstanding Percussionist, and the Purple and Gold loyalty award. Leah has also been involved with the Ashland Area Honors Band, East Regional Orchestra, and Solo and Ensemble. For three years, she has received superior ratings at solo and ensemble. Inside school, Leah is a member of the National Honor's Society and Leo's club. Outside of school, she is actively involved with her church worship team and volunteers at various places in the community including the Humane Society and Little Buckeye Children's Museum. Leah will be attending Kent State University, majoring in nursing.
Mikinzi Pigman, daughter of Ryan Pigman and Crystal Crawford, attends Lexington High School. She plays both the Trumpet and Mellophone, but her main instrument is the French Horn. She has been playing the horn for five years and has been studying privately with Cindy Heidlebaugh. Mikinzi has been principal chair in MSYO for three years. She has also been in the Lexington Band of Gold for five years and a section leader for three years, principal chair in concert band for one year and Symphonic band for three years, Jazz band for two years, orchestra for one year, and has played in the pit orchestra for the school musicals for two years. Mikinzi has performed in the All-State Band for two years, the Ohio State University honor band for two years, the District 10 honors band for two years, principal chair in the East Central Regional Orchestra for two years, principal chair in the Ashland Honors band for one year, and the pit orchestra for St. Peter's school musical for one year. She has also been to solo and ensemble all four years of high school. For three years in a row, she has performed class A solos and received superior ratings, and for four years she performed in horn trios, also receiving all superior ratings. Mikinzi is going to continue with music and major in Music Education at Bowling Green State University.
Ann Stallsmith, daughter of Karen and Mark Stallsmith, and attends Lexington High School. She has played violin in MSYO for 4 years, and in Mansfield Youth strings for 3 years. Elva Newdome was her first private violin instructor for 5 years, then she began lessons with Stephen Domka her sophomore, and continued with him for another 3 years. However, she has also studied privately on trumpet with Zak Wilkins for 3 years, and with Rick Ruth for 2 years before that. Additionally, she took piano lessons with Marita Boughton for 7 years. In school, she participates in orchestra, symphonic band, the marching band of gold, jazz band, and the school musical pit. Outside of school, she has been a member of the east-central regional orchestra, district 10 honors band, Ashland honors band, and has performed for various community performances. At events like solo and ensemble, she has received many superior ratings and has received school awards for band. Besides music, she spends her time on the swim team, in Leos club and National Honors Society, and as a teacher's aid and Hebrew tutor at Emanuel Jacob synagogue. And for the past 9 years, she spent her summers at a Camp Wise, a Jewish overnight camp. As for hobbies, she enjoys playing Ukulele, cuddling with her dog, and doing anything with her friends, from hiking to watching movies. Ann plans to attend The Ohio State University for civil engineering. She would like to continue her music by trying out for the marching band and hopefully joining various ensembles in college and later in life. Lastly, she would like to thank her parents, brother, and all her directors for shaping her into the musician and person she is today.
Aiden Call from Wooster High School plays French Horn, trombone, mellophone, trumpet, and Euphonium, and has been with MSYO for two and a half years. Aiden participated in marching band, 9th-grade band, symphonic band, orchestra, jazz band, Men's chorus, OMEA Solo & Ensemble, "Grease" musical, Wooster Community Band, Wooster Music Camp, ASBDA State Honor Band, OMEA East Central Ohio Regional Orchestra, pit director for musical "The Last 5 Years". Aiden has received a number of awards: OMEA Solo & Ensemble performance of Strauss Horn Concerto No. 1 - Superior Rating Other activities: Varsity Golf, National Honors Society, Drama Club.
Myra Hatzer is the child of Kathleen and Adam Hatzer and goes to Lexington High School. She has played trombone for 7 years now, studies privately with Mike Grady, and has been in MSYO for 2 years. Outside of MSYO, she is in marching band, symphonic band, jazz band, and pit orchestra. She has also been in East-Central Regional Orchestra and District 10 Honors Band. Outside of music, she is involved in the National Honors Society and Colorguard. She plans to attend THE Ohio State University to pursue a major in physics and pre-medicine. She would like to give a shout out to her parents for rarely missing a performance, and supporting her both musically and academically.
Chase Kerschner (son of Toby and Julianne Kerschner) is a senior currently attending Ashland High School. He can play many instruments including trumpet, guitar, and flugelhorn, but is most proficient in french horn, which he's studied for 2 years under Mike Metcalf, piano, which he's studied for 10 years(5 under Dana Sherburne), and voice, which he's studied for 4 years under various private instructors. He takes part in many music groups at Ashland High School including band, jazz band, a capella choir, marching band, sing n swing, and arrow dynamics. Outside of school, he's participated in MSYO, an American Federation of Music Band, and many various performances around Ashland. As far as awards go, he's gotten several superior ratings at the OMEA solo and ensemble contest and has performed in many OMEA honors bands. In the future, he plans to attend Terra State Community College and study music technology.
Cohan Joseph attended Ashland High School and has played Viola for three years in MSYO. For nine years has studied privately with Sarah Walker. Cohan was also on the High School Varsity Cross Country and Track team at AHS, senior captain, a two-time State qualifier in Cross Country, member of Arrow Mathletes, leader of Airo-Tek and plans to study Computer engineering at the University of Cincinnati.
Kylie Stadler is graduating from Fredericktown High School. An MSYO member for two years, Kylie plays Flute, Tuba, Baritone, Piano, and sings. At school, she participated in Acapella and Women's Select Choirs, Marching Band, Concert Band, Jazz Band, and Drama Club. She participated in many High School Activities: Spanish 4 student, Drama club President, Select Choir Vice-President, Marching Band Field Commander, in Musicals (Wednesday Addams, Addams Family; Belle, Beauty and the Beast), Student Council Secretary, Cross County runner, and Track discus thrower, Flute Teacher (6th-grade student), Regional Orchestra, District 10 Honors band, District 10 Honors Choir, and Solo and Ensemble. Kylie plans to attend Otterbein University with a degree in Music Education. "A thank you to my high school music directors, my flute teacher, Jenny Packard, my friends, and most definitely my parents, for never doubting my abilities and always encouraging me."
Daniel Domka is a Senior at Lexington High School and the son of Stephen and Brenda Domka. He began playing the violin at the age of 5 and switched to the cello the following year studying with Lindsay Brown for seven years. his primary teachers in high school have been Arie Lipsky (retired conductor of the Ashland and Ann Arbor Symphony) and Amir Eldan (Oberlin Conservatory). Daniel also has studied piano with Carol Bernhardt, Elizabeth Pastor, and Dr. Michael Benson. He has been an active member of Lexington High School Symphony Orchestra (Principal Cellist), Lexington Concert Band, Symphonic Band and Jazz Band (Trumpet), Mansfield Symphony Youth Orchestra (Principal Cellist), OMEA East Central Region Orchestra (Principal Cellist), OSU Honors Band, qualified for Ohio All-State Orchestra for three years, and is on the sub list for the Mansfield Symphony Orchestra. Daniel has received consecutive Superior ratings at the OMEA Solo and Ensemble contest since 7th grade and OFMC Music Festivals since the age of 6. Daniel will be attending the Oberlin Conservatory of Music this fall on a Cello scholarship.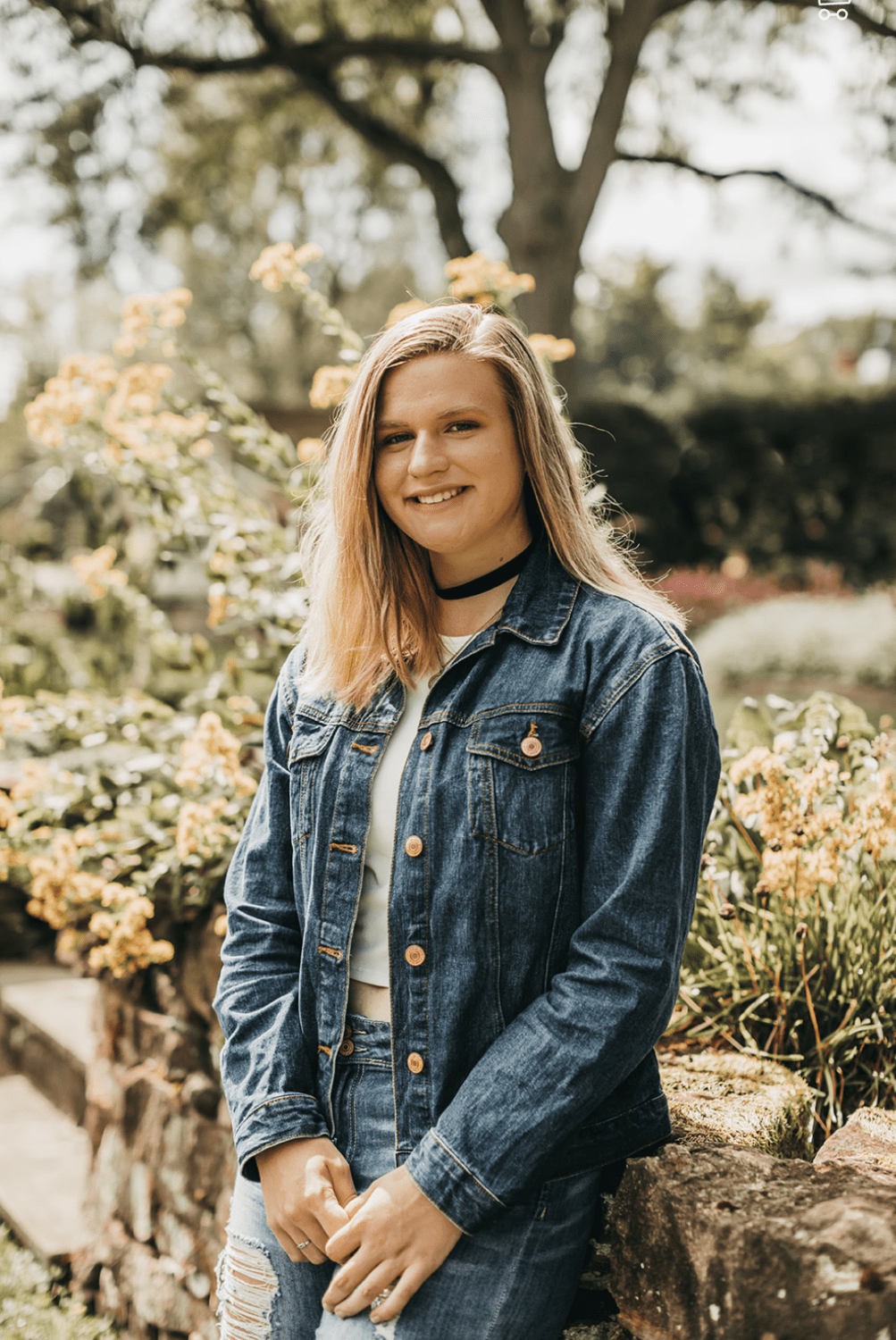 Josephine Dahlinghaus, daughter of Richard and Janice Dahlinghaus, has attended Lexington High School for the past four years. She has been playing the viola in fifth grade after switching from the violin. For 3 years she played in the Mansfield Symphony Youth Strings and Freshman year she auditioned for MSYO and has been in the group for four years. Josie has studied under three private lessons teachers: Stephen Domka, Stephanie Hill, and Chris Saetti. During her High School career, she has participated in the orchestra for four years, has played in the pit orchestra, for the musical, for three years, and East Central Regional Orchestra her Freshman and Sophomore years. The three years Josie participated in solo and ensemble she received a 1, and the seven years she did the OMFC contest at Ashland University, she yearned 1 superior and 6 unanimous superior ratings. Josephine lead the Resurrection Parish Christmas group for 3 years and during Christmas 2019 she played with the Loudonville choir for their performance of Handel's Messiah. On multiple occasions, she assisted the MSYS during their concerts in the past 4 years. Aside from music Josie has major involvement in a variety of extra-curricular activities such as Cross Country, Basketball (2-year letter winner), Track (1-year letter winner), National Honor Society, Spanish Club, Biology Club, Math Club, Journalism Club, and Youth in Government. She had used her activities to earn a varsity academic letter for four years, while also being on the all A's honor roll. Outside of school, she has assisted the Family life at her church for 10 years. Josie will be attending The Ohio State University this fall.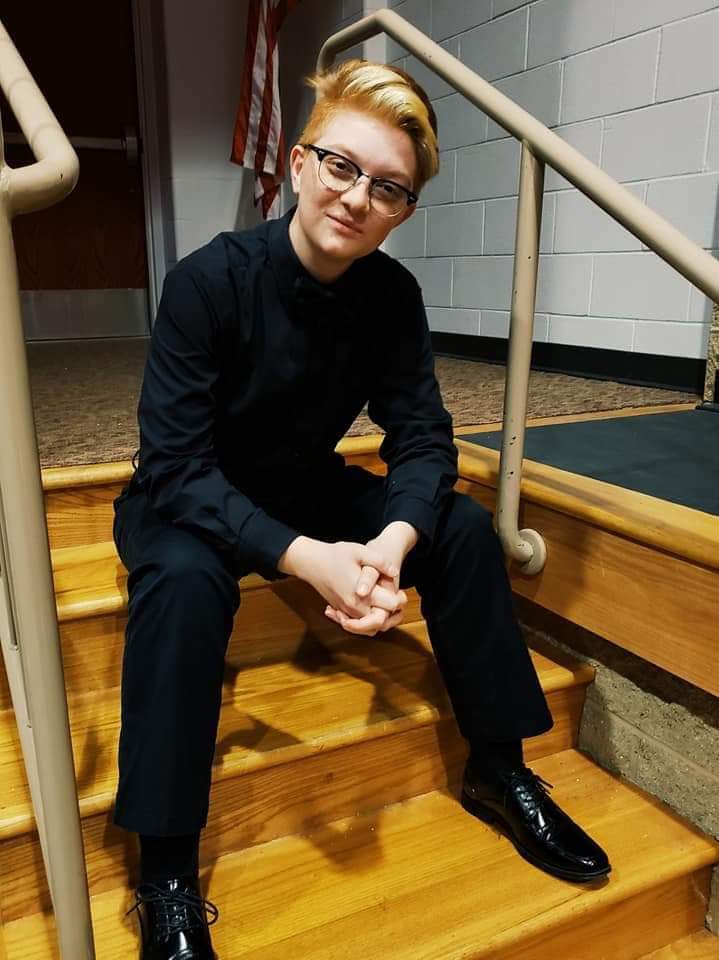 My name is Becca Hawkins and my parents are Cyndi and Randy Hawkins. I am a senior at Shelby High School. While in school I played oboe, flute, and trombone, but have played oboe in MSYO for two years. I have been studying oboe for four years with my band director and private instructor Mahdi Lotfi. I participated in Chamber Choir as the Tenor section leader, a small women's ensemble called Melloettes, a barbershop quartet named Sunny Side Up, Whippet Theater, Jazz Band, Marching Band as the trombone/baritone/tenor sax section leader, and stood as the President of the Tri-M Music Honors Society at my school. Outside of school I also participated in the Mid Ohio Youth Jazz Orchestra playing first Trombone, and the Shawshank Big Band as third Trombone. I also attended Ohio State's Double Reed Camp over the summer for two years, as well as a barbershop camp called Harmony Xperience at MVNU for three years. This year I was awarded the Most Inspirational Bandsman Award for marching band, and the previous year was awarded the Quincy Jones Musicianship Award. Outside of music, I hold office as the President of the Teen Advisory Council at Marvin Memorial Library in Shelby and do Volunteer work there as well. After high school, I plan to attend Ohio State University in Columbus to major in Music Education. I would also like to thank all my school music directors: Brian Nabors, Mahdi Lotfi, Tim Mayer, and Liz Procopio for always encouraging me and pushing me to be the best version of myself I can. I would not be the musician I am today without the help of these wonderful directors, and no words can explain how thankful I am to have been their student.
Avery Chambers is MSYO's assistant concert master and the Lexington high school orchestra's concert master. She is planning to attend Bowling Green State University for music education and pre-occupational therapy. She has studied violin with Steven Domka for eight years and will continue her studies with Dr. Penny Kruse at BGSU. She has also ran cross country for 6 years which was another passion like music. Avery has earned consecutive superior ratings at the OMEA solo and ensemble and at the OMFC festival at Ashland University. Finally, Avery is graduating from Lexington with academic honors, the presidential scholars award, and the orchestra award for 2019-2020.